Horsey Beach

Popular For Seal Watching
Horsey Beach is one of the many unspoilt and wonderfully quiet sandy Norfolk beaches on the east coast of the UK. 

But this beach isn't just any beach.   It has the huge added attraction of being a fantastic place to come and watch the seals during the winter months, which I'll come to later.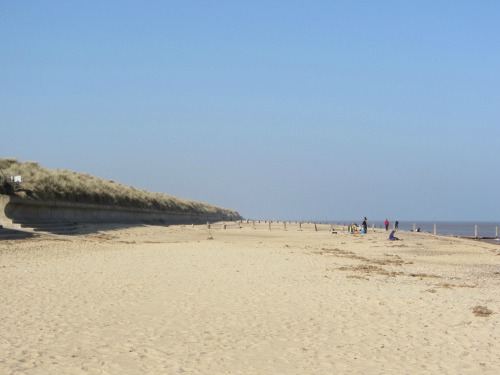 Parking at Horsey Beach

There are various places to park in Horsey, and sometimes this causes a bit of confusion. 
If you want to walk straight onto the beach for a bucket and spade day, then Horsey Gap is the car park you want.  This is NOT a National Trust car park, it is an independent car park with plentiful parking and a very easy walk over the sand dunes onto the beach.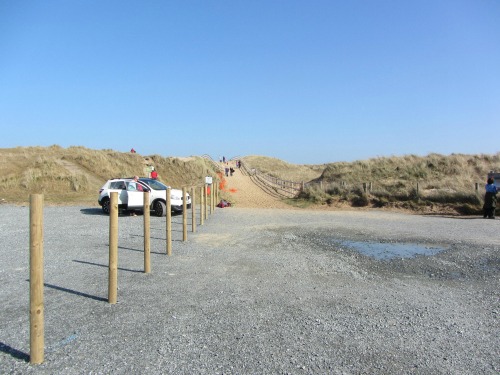 For the seals, there are 3 possible places to park:

Horsey Gap.  As above, and this involves about a one mile walk turning right when you arrive at the beach to reach the designated area
Horsey Windpump near the mere, owned by the National Trust.  This is another place to park, where you cross the road and walk along the designated path to the beach.  You'll easily see the Windpump as you drive on the main road heading either north or south.

The Nelson Head pub is the other alternative, but this is a slightly longer walk to reach the beach.

Horsey Beach
With a wild, barren, wonderful feel to it, this beach is lovely for getting away from the crowds and all those seaside amusements and attractions.  Very similar to Winterton Beach as well.  There are no facilities here, but just down the road from the Horsey Gap car park is the Poppylands Café on the main road which is always good for a cup of tea and cake if you get peckish!

---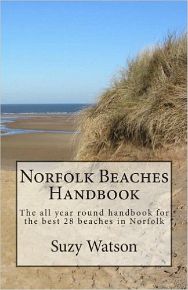 Norfolk Beaches Handbook
Don't forget that you can now have the Norfolk Beaches Handbook at your side whenever you're in Norfolk! 
It will answer all your questions about the best 28 beaches in Norfolk.  No more spending hours searching on the internet for the answers, just have it all to hand when you want it.

---
Although this beach is great for seal watching, it doesn't just have to reserved for that winter purpose.  It's a lovely beach to come and enjoy for a day in the summer too.  Bring a picnic and frolic in the sea, or just lie and relax on the beautiful soft sand.  Unwind on a beach that never gets too crowded, unlike other beaches close by such as Hemsby beach or Great Yarmouth beach.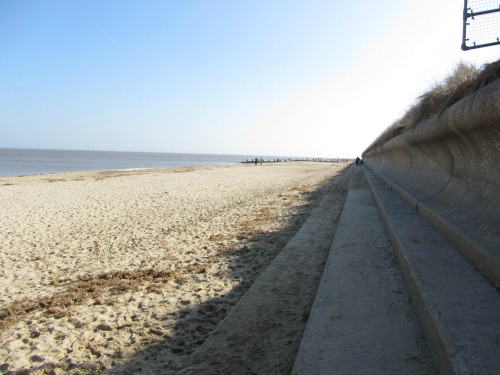 ---
Dog friendly accommodation
---
Horsey Dunes
Because the beach backs onto Horsey Warren, the largest dune system in East Anglia, all you can see for miles around are the barren dunes, housing hundreds of different types of wildlife throughout the year.  This is what gives this beach its wild feel.  In the winter it has a desolate austere feel to it, in the summer it's alive with noisy birds and insects.  Fascinating - and it makes for a much more interesting visit to a beach.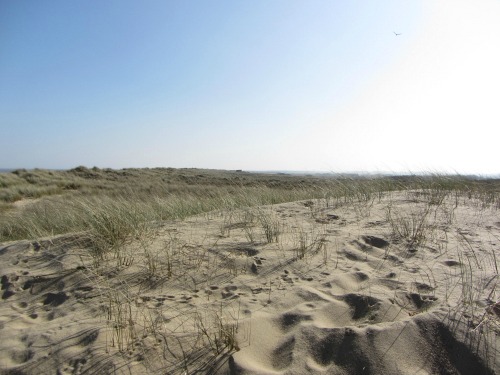 Horsey Beach Seals
The seals are the real attraction of this beach and is something you really should come and see if you are in and around Norfolk from November to about February.  It's a magnificent sight, with hundreds of grey seals breeding here, right on our very own Norfolk UK coast.  You almost can't believe what you're seeing.  These wonderful grey seals fill the whole beach!  For much more information on the seals at Horsey, click here

The walk to the seals is about a mile, depending on where you park, but once there, it's the most wonderful sight, and children will absolutely love it as much as you will. 
They look so incredibly soft and cuddly, (they aren't though!), but it's extraordinary to see these huge mammals in their natural environment, breeding happily here in Norfolk. 
As an aside, the other place you can watch the seals in Norfolk is on the North coast at Blakeney Point.  This involves a boat trip to The Point which is a fun way to go.

Dog walkers, please be responsible though!  Please don't let your dogs near them as it really does disturb them.  I would go as far as to suggest you leave them behind on this particular trip.  It will make your day more enjoyable.  There are other excellent dog friendly beaches that would be far  more appropriate at this time of year such as Waxham and Happisburgh beaches.

---
THE ULTIMATE GUIDE TO SEALS IN NORFOLK
For your guide of where, when and how to see the seals in Norfolk, why not buy this downloadable pdf which has all the information you need in one place. 
It's your Ultimate Guide to Seals In  Norfolk.  It has  everything you need to know about seeing the seals in Norfolk, whether it be at Blakeney Point in the summer months or Horsey Beach and Blakeney Point in the winter months, how to get there, info on the boat companies, best time to see them etc. 
Price:   £2.49 - downloadable pdf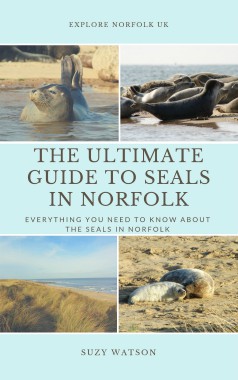 "Thank you very much, can't wait to go and see them, and your book is very useful"
---
Horsey Windpump
Just across the dunes from the beach heading inland is the beautiful sight of Horsey Windpump.    It's also happens to be one of the places you can park to reach the beach.   And there's a fantastic circular walk starting at Horsey Windpump which you'll find by clicking here.
If you've come to Horsey beach and then would like something else to visit in the area, Horsey Windpump is an idea.   Being so close to the beach, you don't have to go out of your way to go and see it.  It was restored by the National Trust and opened to the public in 1990.  

So, if you want to get away from it, and enjoy the quietness and wilderness on the Norfolk coast, then Horsey beach, one of Norfolk's many fantastic beaches, is one that is definitely worth investigating.

---
Wondering What To Do In Norfolk?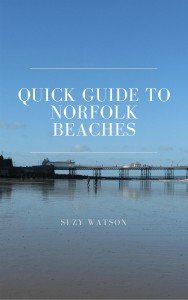 Get your free copy of the "Quick Guide To Norfolk Beaches".
JOIN OUR NEWSLETTER and keep up to date with 4 different tips every month for enjoying what Norfolk has to offer.
Each month will bring something new! 

Just let me know where to send your "Quick Guide To Norfolk Beaches"download by entering our email below, or visit the Newsletter page for more information.
---