Norfolk's Stately Homes

Steeped In History And Elegance
Norfolk's stately homes bring together an amazingly rich tapestry of history, elegance and, in some cases, a definite "WOW" factor. 

Incredibly, there is at least one or two of these astounding houses built in each century dating back to the 15 Century.

In what other county can you boast such prestigious architecture over this grand timescale?

Due to the remarkable date range, Norfolk is giving you a choice of such varied architecture in all of these wonderful houses, from the Medieval and Jacobean era through to the Palladian styles of the 18th Century and on to the Victorian era.
---
The Stately Homes Of Norfolk

15th Century
Blickling Hall

Here you have Blickling Hall and Oxburgh Hall.  Both are really stunning houses but completely different in every way, shape and form!

Blickling Hall has to be my favourite stately home in Norfolk.  It exudes splendour, refinement and architecture.  With the most amazing grounds, space to get completely lost and a beautiful lake, I challenge anyone not to enjoy their visit here.

The wonderful Oxburgh Hall, small and unassuming to a certain extent, but with a huge amount of history attached to it, some dating back to Tudor times, and with beautifully kept lawns and gardens.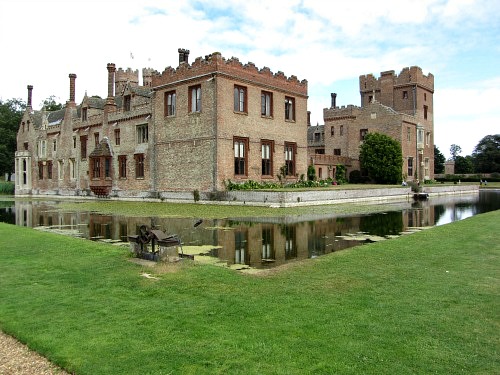 Oxburgh Hall
---
Please feel free to contact us with Norfolk historic homes that you know of that fall into this category.  We would be delighted to hear from you.

---
17th Century, the Jacobean era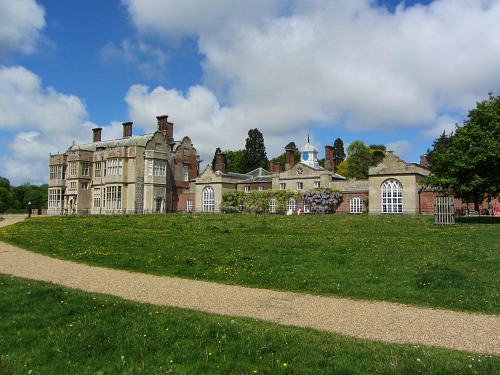 Felbrigg Hall
Felbrigg Hall falls into the 17th Century.  Owned by the National Trust, this is one of the most unassuming historic houses in Norfolk. It has a remarkable walled garden and vast woodlands to wander around, as well as some fascintating rooms to visit.
---
18th Century – The Georgian era with the well-known Palladian architecture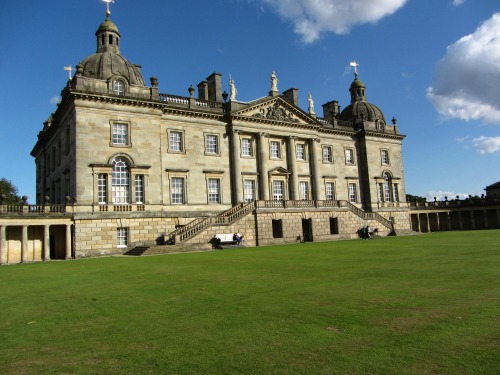 Houghton Hall
This era produced Holkham Hall and Houghton Hall.  Without doubt, these are grand homes and built for the purpose of "showing off", which they succeed in doing very well!  Stunning architecture and heaps of history attached to these houses.  A really wonderful day out, you won't be disappointed.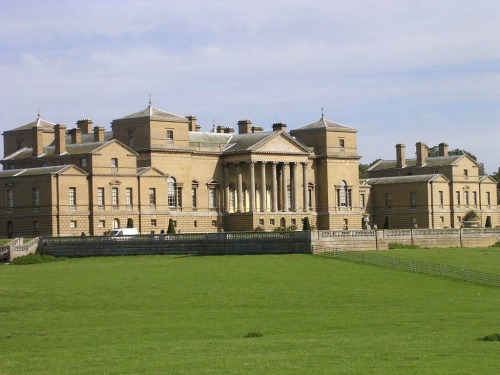 Holkham Hall
---
19th Century – The Victorian Era
Although the site of Sandringham House has been occupied since the Elizabethan era, the house was greatly modified in the 19th century.  This is the one house that gave me a real sense of being lived in, even if it is by Her Majesty The Queen.  The grounds are beautiful and so much to see here.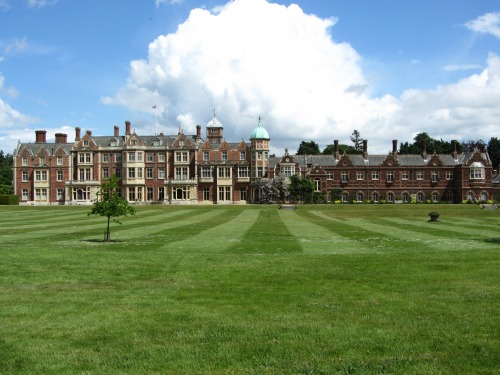 Sandringham House
---
The fascination with all these Norfolk historic houses is that they differ so much in size, grandeur, architecture, and landscape design, appealing to all who visit.  There is truly something for everyone.

And, as with so many other places to see in Norfolk, you are really spoilt for choice. 

---
Wondering What To Do In Norfolk?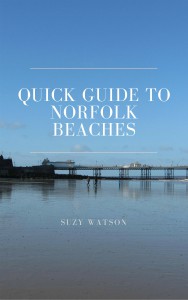 Get your free copy of the "Quick Guide To Norfolk Beaches".
JOIN OUR NEWSLETTER and keep up to date with 3 or 4 different tips every month for enjoying what Norfolk has to offer.
Each month will bring something new! 

Just let me know where to send your "Quick Guide To Norfolk Beaches"download by entering our email below, or visit the Newsletter page for more information.
---