Articles on Norfolk
Interview with Norfolk Hotels.co.uk
I was asked to do an interview with Norfolk Hotels.co.uk about Norfolk and walking.
You can see what questions were asked and what answers I gave here!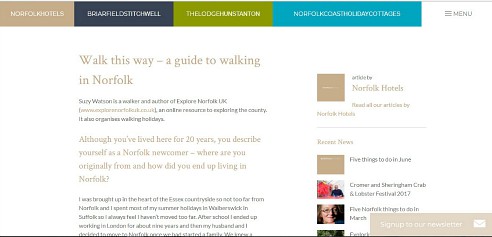 ---
Guest blog for Searles Hunstanton
I was asked to write a guest blog for the holiday company Searles giving some ideas for short to medium length walks that were local to Hunstanton.  You can read it here.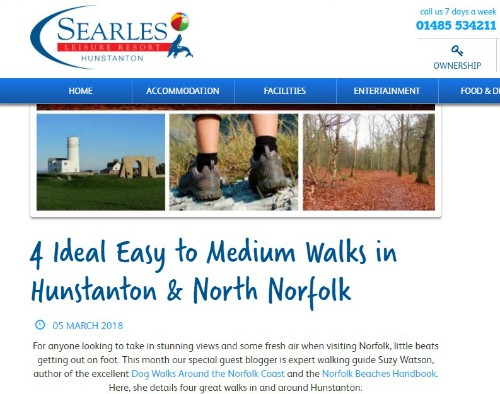 ---
Historic Norfolk and the Peddars Way
What makes the Peddars Way so magical?  It's summed up well by the article in The Globe and Mail written by Ellen Himelfard when she quotes the historian, Andrew McCloy, as saying the Peddars Way has "wildlife-rich hedgerows, ancient field patterns and broadleaf woodlands, timeless village pubs and churches".
I was also approached by Ellen to share some of my high points along the trail, one particular one was "the peace and tranquillity are fantastic; you'll be lucky if you come across anyone". 
You can read the full article here.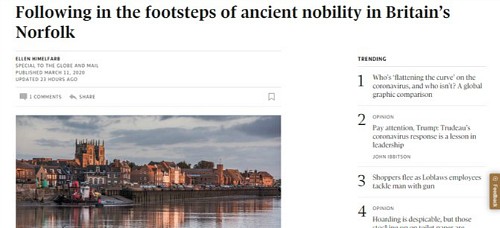 ---
Google Street View Mapper comes to National Trails
Is it a good idea to have our National Trails google street viewed?   Does it do the Norfolk Coast Path and Peddars Way justice, or will it encourage those who wouldn't normally get out to actually go for a walk?  I was interviewed by ITV about my thoughts (I'm not an expert TV interviewee as you'll see!!).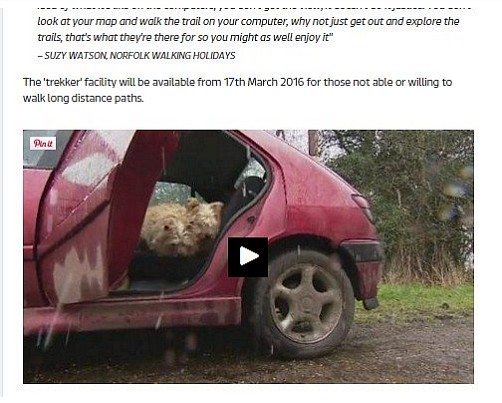 ---