Norfolk Museums

We're very lucky to have so many diverse Norfolk museums in this wonderful county.  Unfortunately for me I haven't got around to them all yet, but the few that I have visited I really enjoyed and I'll be adding more when I get the chance to visit them.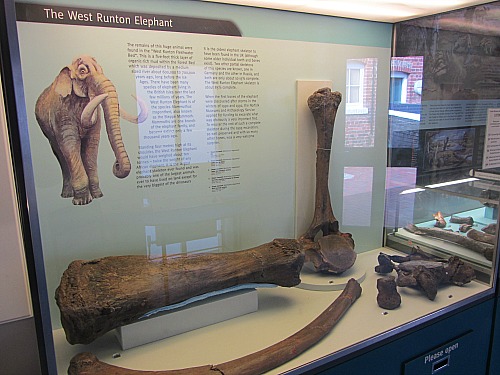 All of Norfolk museums are very diverse, some of which you can read about here.  Most of these museums are specific to the town or the area, or a particular subject and make for fascinating days out when you are wondering what to do, or perfect for a rainy day.  Others have exhibits which have been passionately restored to amazingly high standards.
The Norfolk Museums that I write about here aren't in any particular order, they are:
The Norfolk Museums
Norwich Castle Museum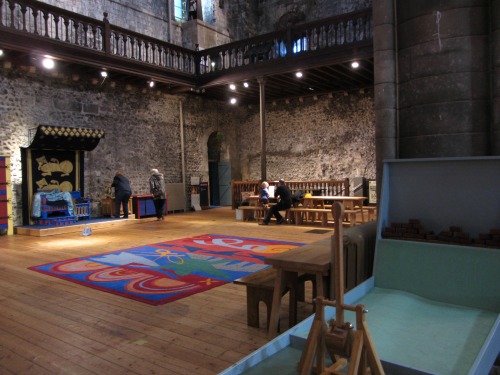 Norwich Castle Museum is so called because it sits in the keep of the old historic castle.  It is an incredibly diverse museum suitable for young and old, male and female!  Some parts of the museum and the exhibits are surrounded by the amazing old brickwork of the castle keep, with the old lavatories and doorways and passage ways, and other parts, such as the excellent art gallery is in the more up to date modern part of the building.  
They have an incredible display of taxidermy which, if you like taxidermy, is the place to come to.  There are so many extraordinary varieties of animals and birds you can't help but be impressed.  If it's not your thing, then you may have to wander through these sections a bit quicker.  
You can go into the basement and see what it was like when it was a prison and have a look down the original well shaft that is still there today.  There are so many sections and so much to see and do.  In the holidays they also have lots of activities for the children.  

You'll definitely spend a while here, and it's well worth it too.  And if you've got a nice day you should wander around the outside as you will have amazing views over the city of Norwich.

Here you can read more about Norwich Castle Museum
Lynn Museum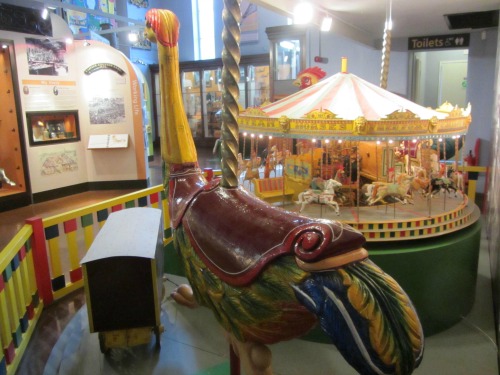 This is a small museum hidden away by the bus station in King's Lynn.  Don't ignore it though, it's been around since 1844 and is a great little museum.  The main attraction for quite a while has been the story of the discovery of "Seahenge" in 1998.  It has some of the original preserved timbers on display as well as a replica of the main upside-down trunk.
It also has on display many artefacts which give you a very good idea of the history of King's Lynn which was a very important port and town many years ago.

Did you know that the rise of the popularity of the fairground steam rides originated in King's Lynn?  Do you remember riding on those "gallopers" as they went around and around?  Well there are original "gallopers" in the museum and that's something that you can find out more about at the museum! 

Find out more about Lynn Museum here.

Dad's Army Museum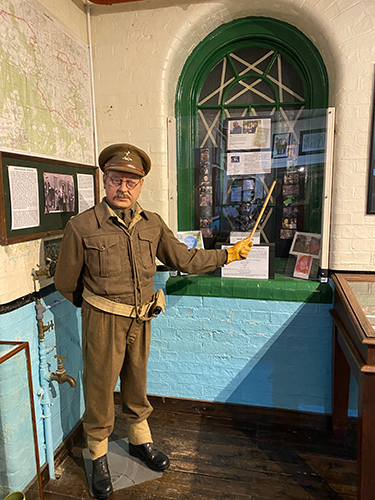 Hidden in the middle of Thetford, this is a museum that quite often gets overlooked.
If you're a fan of the British TV sitcoms, then you'll love this small and independently run museum.  Dad's Army was one of the most popular shows ever to be shown on the TV, and this is a museum dedicated to the sitcom series.  It's full of memorabilia associated with Captain Mainwaring and his platoon.
It's a great morning or afternoon out for all ages, and will have you laughing all the way round.  There's even a 1940's tea room with original 1940's cake and scone recipes.
Read more about the Dad's Army Museum here.
The Muckleburgh Collection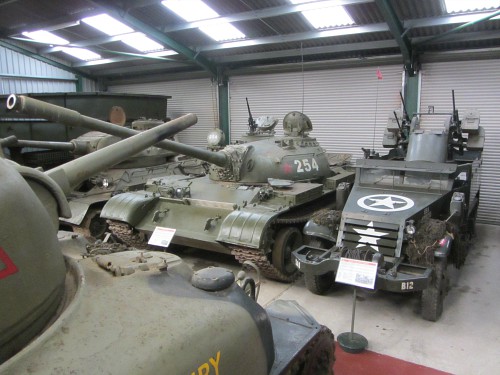 This Muckleburgh Collection is on the North Norfolk Coast and is an incredibly fascinating military museum that is definitely worth the visit.  There is so much to see.
It has over 150 tanks and other army vehicles on display as well as anti-aircraft machinery and armoured cars and guns.  All of these have been lovingly restored and are in working condition.  There are displays of shell cases, machine guns, gas masks, military uniform and models of naval ships.  Don't restrict this just to the men though!  It's brilliant for boys and girls, men and women!

Would you like to drive a tank?  You can do that here at the museum too!  

Why not read more about The Muckleburgh Collection here.

The RNLI Henry Blogg Museum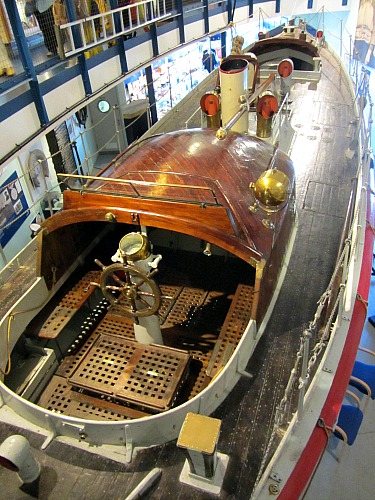 This small Norfolk museum is dedicated to the history of the RNLI crew and their life in Cromer, and in particular to Henry Blogg who became a local hero.  There is an original wooden H F Bailey lifeboat as the main exhibit which really gives you an idea of what it must have been like to go out in the raging storms in this small boat.
If you've got an hour or two to spare and you're in or around Cromer, pop in to this museum.

Read more details about the RNLI Henry Blogg Museum here.

Cromer Museum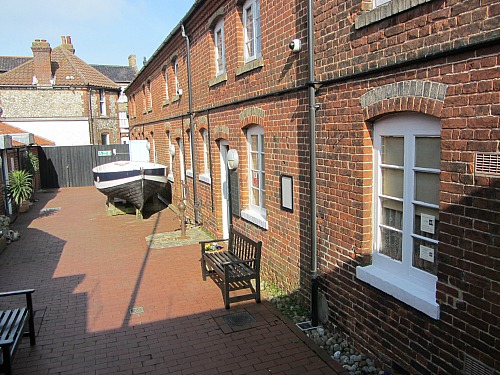 Here is a little gem of a museum housed in unique setting of 8 original fishermen's cottages in the middle of Cromer.  This is another small museum which won't take you too long to wander around, but it gives you the fascinating history of the local fishermen in Cromer.  Cromer depended on the fishing industry and this was their livelihood so it was very important to them all.

Another collection in this museum are the photographs taken by Olive Edis who became a very well known portrait photographer and took many photos of the Cromer fishermen, as well as Henry Blogg.   This is a nationally important photographic collection.

There is more detail here on Cromer Museum.

RAF Air Defence Radar Museum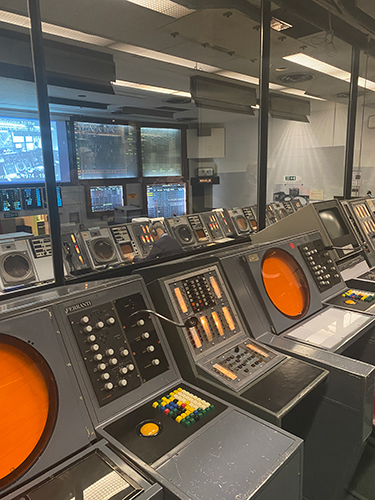 The RAF Air Defence Radar Museum in Neatishead is a fascinating museum about something perhaps lots of us know nothing about; radars.  The reason it is so captivating is that it played an incredibly important role in WWII and the Cold War, something that isn't talked about too much, and also the fact that RAF Neatishead is still operational today, keeping our shores safe.  With knowledgeable volunteer talks, it's well worth a visit.
Read all about the RAF Air Defence Radar Museum here.
Wolferton Royal Station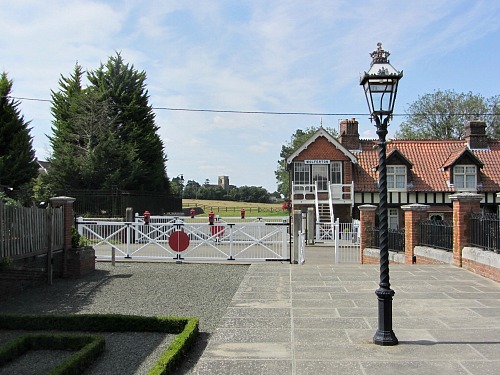 Unfortunately this museum is now completely closed, but I'll leave this write up here because it does have a Royal story attached to it and it quite fascinating.
I think this is one of my favourite Norfolk museums.  It's next to the Sandringham Estate and is one of the true hidden gems in Norfolk. 

Wolferton Station used to be on the train line that ran from King's Lynn to Hunstanton and it often carried royalty.  They would alight at Wolferton and be taken to Sandringham by their waiting carriages.   Passengers on the trains included Kings and Queens, Emperors, politicians and the gentry.  

This station has been restored with such passion and authenticity, first by Eric and Herta Walker and then continued by the present owner Richard Brown.  It won't take you ages to look around, unless of course you nip into the workshop and chat with Richard, so if you're passing, or you're visiting Sandringham, then you absolutely must drop in here.  It's an exceptional Norfolk museum.