Lynn Museum
Lynn Museum is home to the famous discovery of Seahenge back in 1998.  But it's not just that exhibit that you should visit the museum for.

It is also full of medieval artefacts and object relating to the town of Kings Lynn and its maritime history, which was, at that time, a very prosperous and wealthy port, and it's all laid out in such a way to make it a fascinating visit.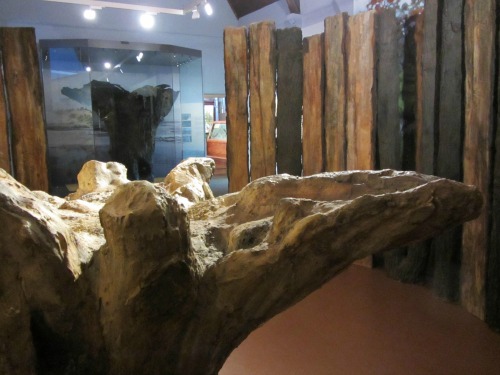 Why was Lynn Museum established?
The museum was founded way back in 1844 by members of the Lynn Conversazione and Society of Arts.  This was a time when many museums were being opened all over the country, so to open another one in the prosperous town of Kings Lynn was nothing unusual.

However, what the founding members wanted to try and establish with this museum was:
"to improve the taste of the inhabitants of the town and neighbourhood, and particularly the rising generation: as well as to afford a source of continued amusement and gratification to those persons who had already paid attention to scientific pursuits"  (quote courtesy of Lynn Museum).

Prosperous King Lynn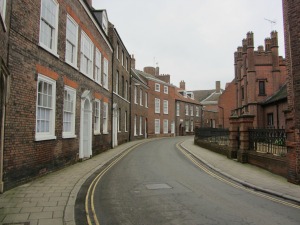 Many years later, does this philosophy still stand? 
Yes, it undoubtedly does, but it is now a museum that reaches out to many more people than was originally intended.

Main attraction at Lynn Musem
Seahenge is obviously the main attraction at Lynn Museum and I won't go into detail here as you can find out more about Seahenge here, but once you've had a good look at the life size timbers and very well documented information boards about how it was discovered and excavated, and seen the very well set out displays and tools that would have been used, you then move onto the second room.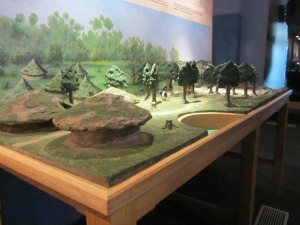 Other attractions at the museum
My favourite attraction, once through the doors from Seahenge, was the amazing display of the "rise of the fairground rides" and it's link to Kings Lynn.  I think it brought the child out in me, but seeing the life size real chicken and ostrich merry-go-round gallopers just filled me with such joy, and left me feeling very happy for the rest of my visit!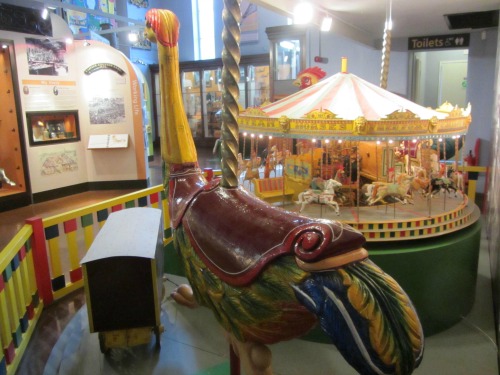 This tells the story of Savage's ironworks in Kings Lynn and how he changed the face of steam driven fairground rides.

As well as this little excitement (!), there are wonderful Victorian mahogany wall cases full of the history of Kings Lynn ranging from an Iceni gold coin hoard, to lead badges, to oil paintings by well-known local artists, to a huge whale bone, and so on and so on.  You'll have to go and visit to see what else it has in store for you, but it basically tells the "Story of Kings Lynn". 
Everything is extremely well grouped and listed so it's very easy to follow what's what in each of the cabinets.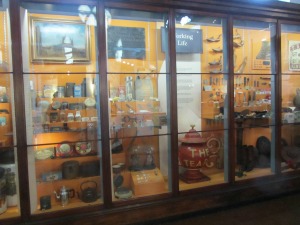 The large wall cases reminded me very much of  Norwich Castle Museum which is also one of the other Norfolk museums most definitely worth visiting.


Length of Visit
It's not a large museum and you need to give yourself two hours at the maximum I would say.  It's located right beside the bus station in Lynn so not difficult to find, or to get directions to, and depending on the time of year you go, it's either free or there is a small charge.

This is a perfect visit for a rainy day.  And with there being so many interesting objects here, as well as audio guides and interactive displays, there's something for everyone.
For details on opening times and prices, you can visit the Lynn Museum website here.
And if the weather is nice, why not go from Lynn Museum to nearby Castle Rising Castle.