The Muckleburgh Collection

The Muckleburgh collection is an unassuming but brilliant military museum.  Now I'm a female, and even I enjoyed this.  There is so much to see that you'll definitely find something of interest.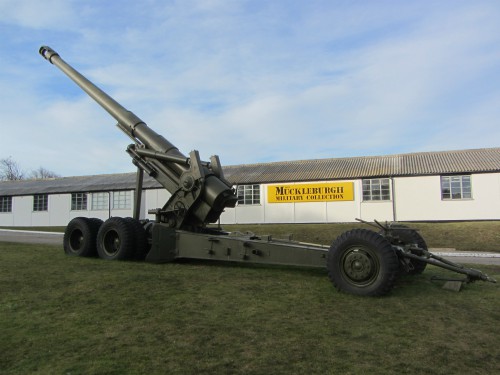 The Muckleburgh collection isn't just a military tank museum, this is something else!  You think that from the outside, (the building used to be a Naafi building and looks very unassuming), it's just going to be a small army museum with a few tanks, but be prepared to be amazed!  It has over 150 tanks, guns and vehicles as well as lots of other captivating memorabilia to see.
The Story Of The Muckleburgh Collection

The museum was set up in 1988 by Berry and Michael Savory with just a few exhibits on the derelict Weybourne Camp, which is a few miles from the Victorian seaside towns of Sheringham and Cromer. This has now expanded, mainly through donations from the British and overseas armed forces and also from their own acquisitions.  Many of the exhibits have been restored, but where possible, the original paintwork and insignia that was on the machine when it was last used has been left.  The vehicles are also all in working order – that's pretty amazing!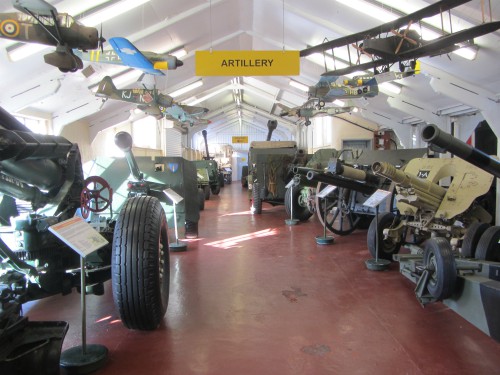 Before you even enter the museum, you're met with a beautifully restored 1940's navel gun - a taste of what's to come! 
This is a museum that seems to go on and on.  It's brilliant and fascinating all at the same time!  Around every corner there's something where you will probably say "wow".   And if you think this will be a quick "pop in and out" visit, you'll be surprised.   You'll probably need at least 2 hours – it's a good morning or afternoon visit.
Military Memorabilia

Where to start?! 
You can have fun sitting in a model of a small air raid shelter whilst admiring how anyone could have worn the gas masks that are on display in one of the cabinets, let alone carry some of the machine guns that are also on display.  I know how heavy some of these guns are as we have an old de-activated Bren gun and it is VERY heavy.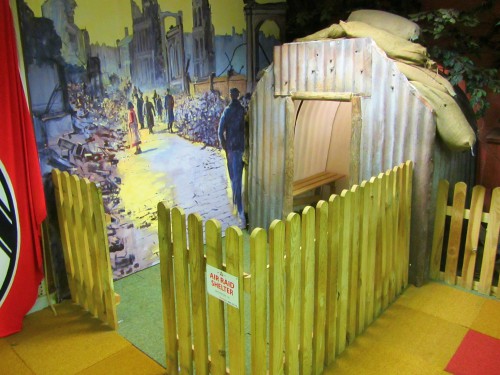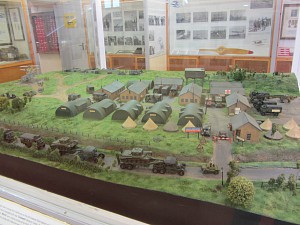 The Muckleburgh Collection sits on the original site of what was called Weybourne Camp which was set up as an anti-aircraft practice camp in 1939.

You can learn a lot about the camp as there is a large model replica of the site and lots of information on the camp itself when it was being used. 
It was so important that even Winston Churchill visited the camp in 1941 when he was Prime Minister.  
Interestingly, the RAF still maintain a radar receiving station here.  And if you walk the Norfolk Coast Path you will also be walking up Beeston Bump, just outside Sheringham, which was the sight of a WWII wireless interceptor station.
Artillery, Tanks and Anti-Aircraft

And that's just the beginning of the exhibition of memorabilia.  Walk through some more doors and you'll come face to face with huge missile launchers, all sorts of tanks (yes, you can tell I'm not an expert!), armoured vehicles and many other very interesting kinds of machinery.  However, you really don't need to be an expert to find out what piece of machinery did what, it's all very well labelled here at the Muckleburgh Collection.
And yes, it goes on!  It's not just tanks and armoured vehicles that are of interest.  Having passed the cabinets full of machine guns, gas masks and uniforms and looking at some old signage (pointing you to The Trenches and the Public Shelters), there are some brilliant cabinets full of old shell cases and models of warships, wars that took place and some of the war camps.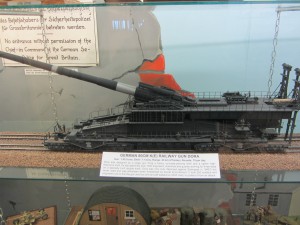 A Day Out
If you're wanting a military experience and a day out, then the Muckleburgh Collection is a really interesting and fascinating Norfolk attraction.  It's well worth a visit.  You can even have a ride one of the military vehicles that they have here or book to drive a tank.
If you take the children or grandchildren along, they will love it too as there's a quiz they can do as they walk around. It means they, and you, will need to read the information boards!  Every piece of machinery has a really good information board so if something really sparks your interest, you can at last learn more about it.  
Tank Demonstrations and Military Vehicle Rides

Military vehicle rides take place in the school holidays (but not on Saturdays) and are subject to serviceability and weather.  You can buy a ticket from the shop, but they do say be prepared as the rides can be "bumpy but fun"!  It lasts 10 minutes and takes you around the Camp site.  These rides aren't suitable for very small children however!
At the same time, they also have a demonstation of  a main battle tank – usually at 2.30pm during the school holidays (and again not on Saturdays).
Drive A Tank

For the more gung-ho, you can even book to drive a tracked vehicle and receive a certificate!  These last about an hour and are available on Mondays, Tuesdays and Saturdays during the season.  For more details on this please visit their website.  You also have to be over 18 and have a driver's licence! 
It's a real shame however, that you can't wander over to the restored gun emplacements that look out to sea from the cliffs.  These are located away from the museum but are beautifully restored guns.  The reason being is the wretched health and safety, but they are extraordinary and if you take one of the military vehicle rides from the Museum you will drive past them.  A great military day out.
Once I had finished walking around the many rooms in the museum, I ended up in the shop and spent a little bit of time asking a few questions and talking to a very knowledgeable young lady who, she eventually told me, was the owner's grand-daughter.   That's why she knew so much!  She was very helpful!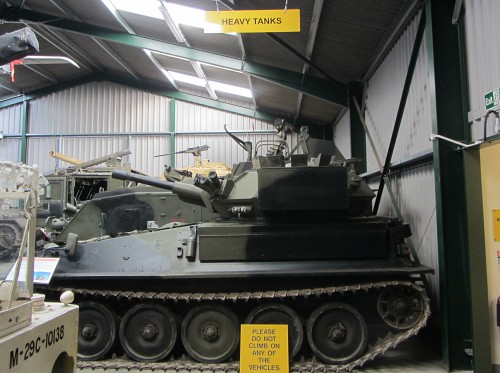 I have seen a few reviews saying it was a shame you're not allowed to climb on the tanks, but I was told that because of the huge cost to restore just one of these vehicles it's just not viable for them to allow visitors to clamber all over them.
Café and shop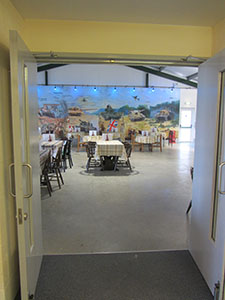 There is a café in the middle of all the building which overlooks the cliffs to the sea.  You do have to pay the entrance fee to go the café however, but its actually a great place to stop and have a coffee or drink half way around.  It's open for lunch, tea, snacks and drinks.  
The shop is excellent.  If you're anything like me, your heart probably drops when you know you have to walk through the gift centre at the end of a visit to an attraction, but this Muckleburgh Collection shop  does have some fascinating and fun items and memorabilia.  I ended up buying a couple of copies of the newspapers declaring the start of WWII and the Dam Buster raids. And it was warm in the shop!
However, once you've finished inside, if you still want a bit more action, you can also walk round the side of the building and climb up the steps to see how small the inside of a Hawk Harrier jet is.
If you're looking for something to do on a rainy day, then the Muckleburgh Collection is an excellent option and a great place to visit in Norfolk.  But it doesn't just need to be saved for the rain.  I must warn you though that because all these exhibits are in the large metal buildings with concrete floors, it does get cold.  So I would suggest you don't turn up in just a t-shirt and shorts – take something to put over you!  The shop is warm but the rest of the building is a little cooler!
Opening Times

The Muckleburgh Collection isn't open all year round, so you do need to check on their website here   for opening times.  
Their postcode is NR25 7EH and there's a large free car park so no need to worry about that aspect of the visit.
Things to do in and around Cromer

Here are some other suggestions for things to do around Cromer