Sandringham House

Private Home To His Majesty The King
Sandringham House, and all its surrounding splendour, is a spectacular site and one that I would highly recommend a visit to, whether you live in Norfolk, or whether your visiting Norfolk.

"Dear Old Sandringham, the place I love better than anywhere else in the world" King George V.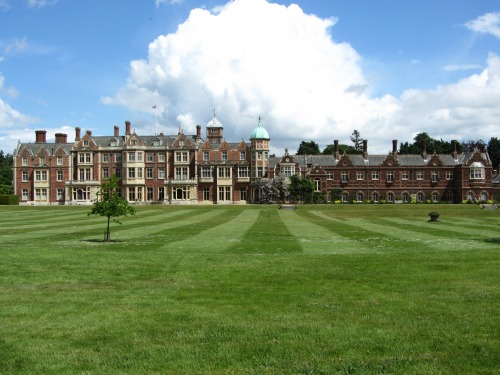 The history attached to the Sandringham Estate is fascinating and we are so lucky to have this magnificent house on our doorstep. 

The Estate came into the royal family in 1862 during Queen Victoria's reign, bought for her son Albert Edward, Prince of Wales as a country home when he was 21.  It has remained the private country home for 5 generations of sovereigns which are as follows:  King Edward VII, King George V, King George VI, Queen Elizabeth II and the present King Charles III.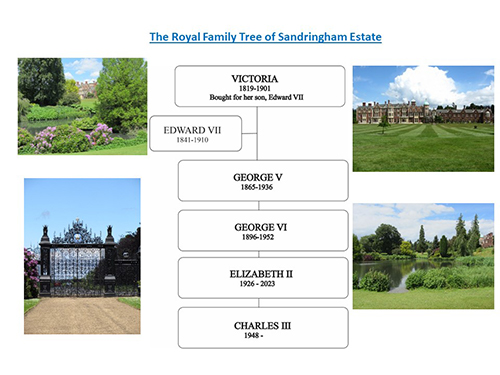 If you want to see and feel what it's like to live in a Royal residence, then Sandringham is a perfect example.

As you walk through the entrance into the house and garden you immediately get a feel for a property and garden that is obviously very special to the Royal Family.  You almost get a sense of being somewhere you shouldn't be, somewhere that is private to another family.  

The most spectacular time to visit Sandringham House is late spring/early summer when the grounds abound with fantastically coloured rhododendrons and azaleas, the lawns are immaculately tendered and everything just looks amazing.  Having said that, you certainly won't be disappointed whatever time of year you visit.

The Norwich Gates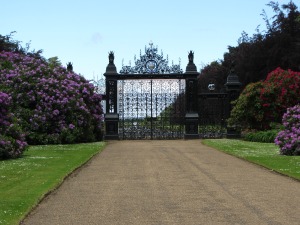 Rhodedendrons and azaleas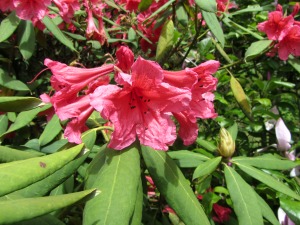 Sandringham House
The house is a real treasure.  You expect the rooms to be huge and very grand, but in fact they're much smaller than you would have imagined and much more intimate that expected (OK, they are still grand!), but they're small enough for you to get a feel for how the Royal Family might enjoy themselves at Christmas, and at others times of the year when they stay in Norfolk. 

If you think you are just going to go into the grounds to have a wander around, it really makes sense for you pay to see the interior of the house too.  You don't often get a chance to see rooms the Royal Family actually live in, these are usually hidden from public view, but at Sandringham you have your chance.

Sandringham Grounds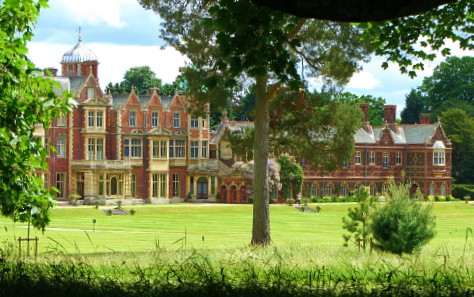 The garden is superb, whether you are interested in gardening or not, it really doesn't matter.  You can easily stroll around in a circle with the house being the central focus.  You come across the imposing Norwich Gate, the museum and tea room, the lake leading up to the West Lawns and you are surrounded by the most spectacular flora.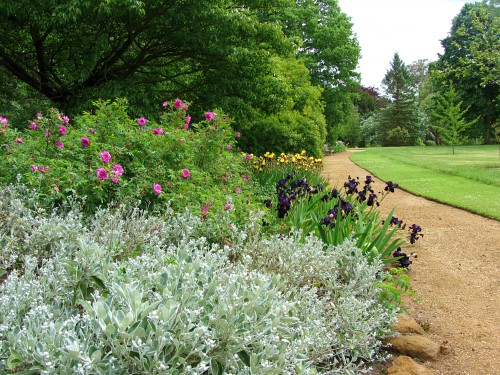 There are herbaceous borders galore with most of the plants well named, with wonderful  flowers and roses and a large figure of "John Chinaman" at the end.  If you want to know more about John Chinaman, you'll have to go and visit!
The North Garden sits next to the Pleached Lime Avenue, close to the house.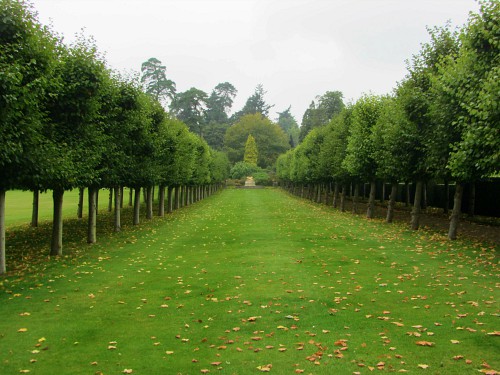 Every year the estate holds the Sandringham Flower Show, where the King and Queen attend.  This will give you another chance to walk around the grounds, gain inspiration from many of the garden designs and have a great day out in these fabulous surroundings.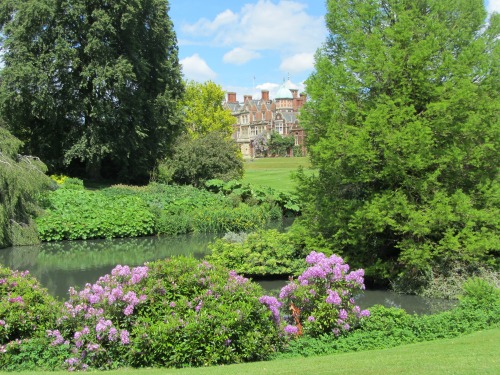 Sandringham Museum

The Museum is presently closed for 2021 until they review it's future. 
However, I will tell you here what it was like.
It's housed in the old carriage and stable blocks (very much like Houghton Hall and Holkham Hall) and is full of royal history, lots of carriages and cars which have been used by the royals, presents given from foreign dignatories to the Royal Family over the years, the infamous fire engine which was a very popular picture in the press with the Princess of Wales watching Prince William and Prince Harry clamber all over it with the gold helmets, and much more.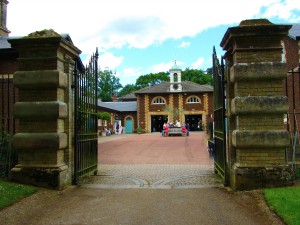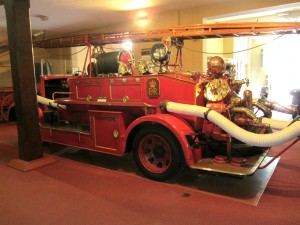 The Church of St Mary Magdalene, Sandringham

Finally there is the small historic church built of carstone, on the corner of the estate which you mustn't miss out when you're visiting. 
Although it's not a large church, it has some amazing treasures inside, including a rather remarkable ornate silver altar which was  given to Queen Alexandra  as a memorial to her husband, Edward VII by Rodman Wanamaker, an American store owner. 
And you'll see the little covered entrance to the church where the Royal Family always come out at Christmas time and walk back to the house.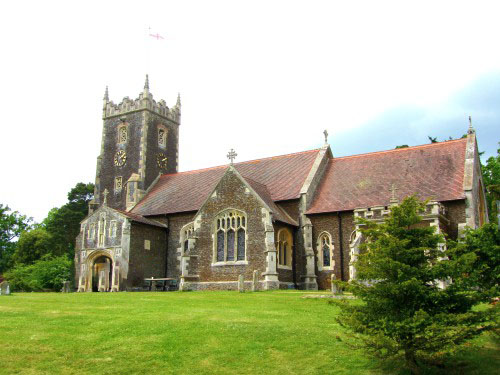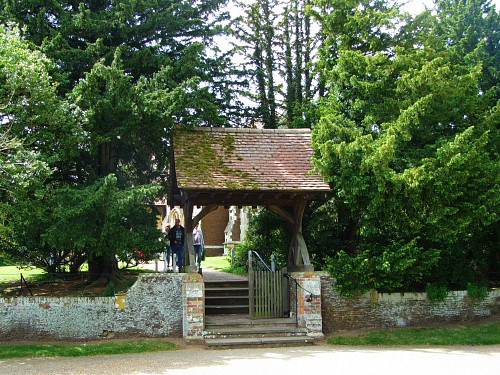 Dog walking at Sandringham, Norfolk UK
It's a great place to walk the dogs as there is lovely sheltered woodland, lots of other dogs having fun and there is even a dedicated tap and bowl for a drink at the end of it.  What more could you ask for?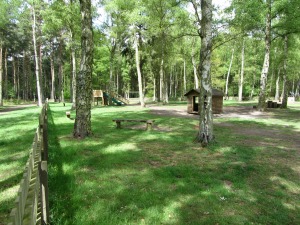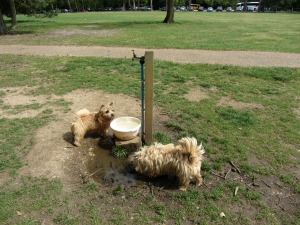 Make a day of visiting Sandringham House

Disabled access in and around Sandringham House is excellent.

You can really make a day of your visit because there is so much to see.  Before you even go into the main grounds there are so many other things you can do:- 
Maybe take a picnic and eat it the woodland around the nature walks and adventure playground
Or go for a wander through the woods, and then walk over to the Visitor Centre.
Visit the restaurant outside the grounds
Or have a browse in the gift shop with exclusive Sandringham souvenirs as well as other British made good.

Or ponder on which plants you could put in your garden from the Sandringham Garden Plant Centre.

Stop off at the Visitor Centre for refreshements, plant buying or gift shopping!
And then once you enter the grounds of Sandringham House you can amble around the garden, museum and house, but also stop at the tea room for refreshments.
Opening Times
You can find out the opening times and prices by clicking over to the Sandringham Estate website here.
You'll find you have a very enjoyable day here, whether you're by yourself or with a group of people.  It's definitely worth a visit. 

---