Holkham Beach

Beauty On The North Norfolk Coast
Holkham Beach  - there is something magical about this beach that just takes your breath away, and it is extremely difficult to capture in words how beautiful it is, and why it is so special to Norfolk and all who live and visit here.

Yes, there is a little bit of an amble along board walks to reach Holkham bay, then a little walk across slightly sludgy brown mud (unless you go round the edge), but don't let that put you off visiting, because once past this, you just don't get any better anywhere else in the UK.
It is one of the most stunning areas of coastline to visit, with its endless miles of unspoilt golden sands and wide open landscapes with massive skies, you'll want to return again and again.  And if it gets too hot, you can find shelter in the pine forest behind the dunes.

And as it's part of the Holkham Nature Reserve, it's incredibly well maintained too, and with Holkham Hall a stone's throw away, you can very happily spend a whole day in this area.

I really hope I can do it justice here.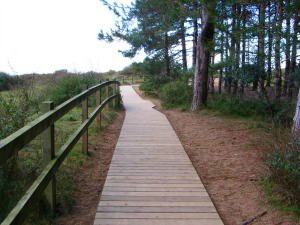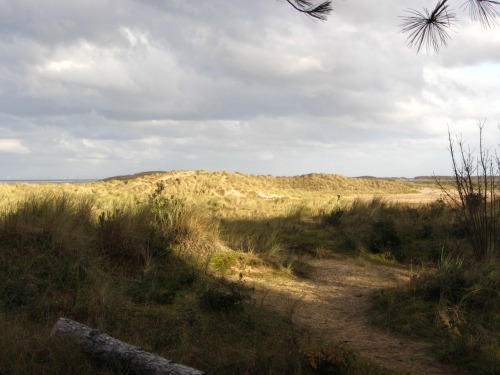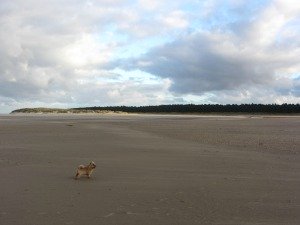 Bucket and Spading at Holkham Beach
More often than not, the tide is out, leaving this wonderful hard sand to play on, to walk on or even to ride on.  This is a completely dog friendly beach, they can run for miles, as can the children! 
This is also a horse friendly beach!  This is really the best beach to ride horses on for a couple of reasons - one is that you can park easily, the second is that you can ride out away from everyone, thereby leaving them to enjoy themselves and you to enjoy exercising your horses without worrying.
And whilst I'm on about horses, put the first week of July in your diary to come and watch the Household Cavalry exercise their horses on the beach every morning for a week.   It's great fun to watch.
No concrete buildings or sea defenses here, just unadulterated sand, dunes and pine woods.

Once you've gone past Holkham bay, you can either turn eastwards or westwards, both have wonderful sand dunes where you can shelter and make your base, or you can just walk away from others and plonk your gear down and spend the rest of the day enjoying yourself, having a picnic, playing cricket, tennis, football or just talking the day away.   Bliss!  This really is one of the best Norfolk beaches.

This is definitely a bucket and spade beach, but you're guaranteed not to have to squeeze onto the beach with everyone else.  Plenty of room for everyone.  


In 2018 Hoklham Estate built a very modern environmentally friendly circular building which is officially a visitor centre.  It has WC's, seating, a cafe and an educational area and is situated just 500 yards from the beginning of the beach and close to the car park.  This is a huge improvement for those of you visiting the beach.
It's called "The Lookout" and has stunning views over the marshes and pinewoods.  If you fancy a little time to bird watch or teach your children a little about nature, then there's plenty to read up about here - it's aim is to educate visitors.  Or maybe you might like an absolutely delicious, wrapper free ice lolly too!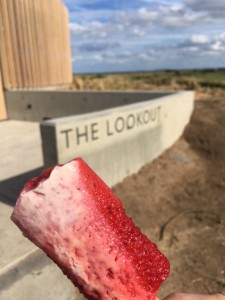 For
accommodation ideas near Holkham,
here are a few suggestions.
One of the great sights on this beach in July is to come and watch the Household Cavalry.
They come here annually, bringing their horses to exercise them on the beach.  It is  a wonderful sight if you manage to time it right, usually at the beginning of July.
Walking at Holkham Beach

If you don't want to sunbathe on the miles of golden sand but you're wanting a "good" walk, then it's still a fantastic place to come because you can stride out amongst the sand dunes or the pine forests which have well-worn paths, all of which are part of the Holkham National Nature Reserve and form part of the Norfolk Coast Path.  Holkham beach is usually walked on day 2 if you're walking the Norfolk Coast Path only.

It's a great North Norfolk beach for dogs as well.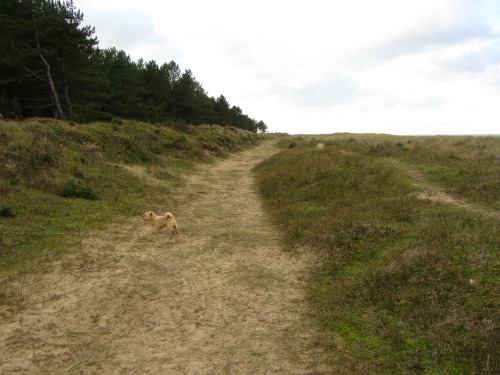 You can easily walk from Holkham all the way to Wells-next-the-Sea to the East, or Burnham Overy Staithe to the West.  This is a beautiful walk, and you can vary it by going one way on the beach and come back via the pine forests, looking out for any wildlife on the way. 

And from the car park, if you don't want to follow everyone along the board walk to the beach, why not head westwards.  If you turn left as you pass through the gates towards the beach, walk along the North Coast Path and on reaching the Washington Hide, you can take the right hand walk towards the sea and you come out away from everyone, onto the dunes and beach and into solitude!
Bird watching at Holkham Beach
As with a few other Norfolk beaches such as Titchwell and Cley , hidden behind Holkham beach are two bird watching hides which overlook the grazing marshes.   These marshes are hugely important during the winter months for the famous pink-footed geese and brent geese.  This is a very popular place for bird watchers to come and see the geese at dusk.  Many a time will you see birders with their cameras and binoculars!

These hides are hidden treasures to those that come bird watching, as everyone else heads straight towards the beach, probably totally unaware of what's within the pine forests; 
Coming from the car park, you can take first left hand walk, the Norfolk Coast Path, and this can take you all the way to Burnham Overy Staithe.  But on the way, you'll come across the hides, grazing marshes and reed lined pools, all buzzing with an amazing array of nature.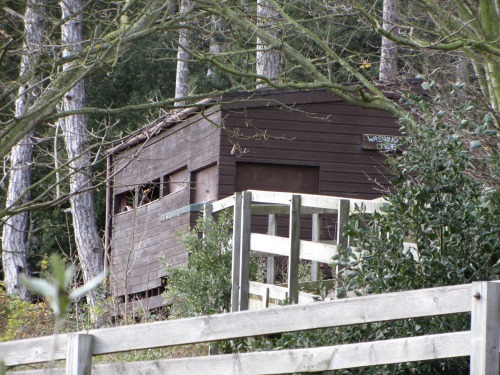 Holkham National Nature Reserve, looked after by Natural England, is one of the most important and popular sites in the whole of the UK.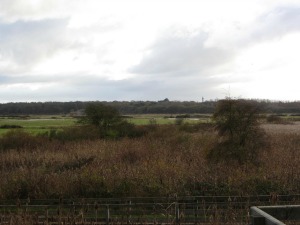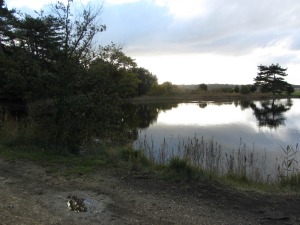 So, if you're looking for the most unspoilt beaches on the North Norfolk coast, then Holkham beach is truly one of Norfolk's most beautiful beaches you'll find.

---
Explore Norfolk › Norfolk Beaches › Holkham Beach