Heacham Beach

Heacham beach, on the beautiful coast of Norfolk, has mixed reviews depending on what you want out of your choice of beach.  You either love it, or want to get as far away as possible.   South Beach is rugged and empty whilst Heacham North is busier, with it's promenade and backing onto holiday chalets.

Are you a lover of caravan parks, static homes or Heacham holiday chalets?  If you are, then Heacham beach is definitely the place for you.  It's one of the Norfolk beaches that lies on the west coast of Norfolk, on the Wash, and on a clear day you can easily see all the way over to Lincolnshire.

Heacham holiday chalets

Surrounded by Park Resorts Holiday Park, the North and South Beach at Heacham are right on your doorstep.  No getting in the car to have a dip in the sea here!  Just walk down to the beach and you're presented with two totally different types of beaches giving you an alternating choice of beach each day.
Heacham North beach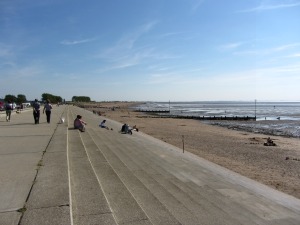 Heacham South beach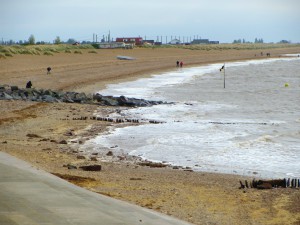 Heacham North and South beach

The North beach is a promenade beach, excellent for just sitting on the man-made sea defence, no sand in your shoes or getting wet feet.   Stroll along the promenade, or take in the views while eating an ice cream, or just watch the beautiful sunsets which are really amazing spectacles on this side of Norfolk.  It's also a dog friendly beach and you'll often see dog walkers walking along the top of the promenade.

Lying on the west coast of Norfolk, the sunsets and wildlife on this Norfolk beach are spectacular.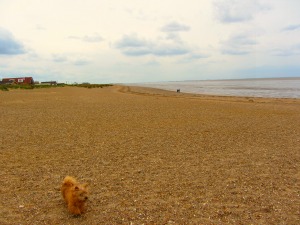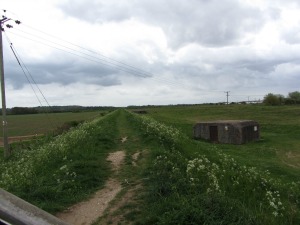 The South beach at Heacham is a bit more rugged and  gives way to sand dunes behind it, overlooking the marshes and typical vast landscapes of Norfolk UK (as you can see in the photo above).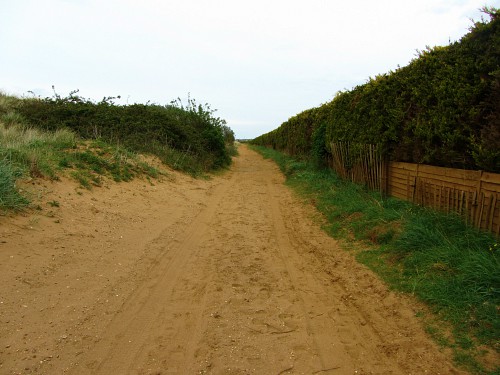 It's extremely easy to walk from one beach to the other, either just along the side of the caravan park on sandy ground, or actually along the beach, whichever takes your fancy.  Or you can walk between the caravans along a grassy path along the river, a very pleasant walk giving you a feel of the country, yet so close to the sea.
Both beaches are quite stony though.  However, if the tide is out, then you'll have wonderful stretches of sand to walk along without worrying about the stones.   You can walk amongst the groynes, although you will get very muddy sandy feet!
Accommodation suggestion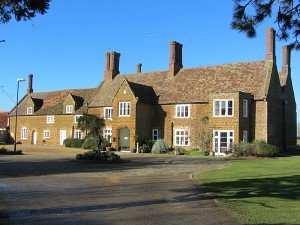 Why not take a look at the beautiful Heacham Manor Hotel, a very relaxed, vertsatile and quiet hotel.  You can even walk to the beach from the hotel.  Offers Spa, golf and wedding packages too.  This is a little gem of a hotel.
---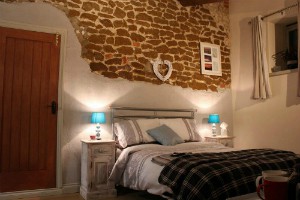 Just a 2 minute walk from Heacham Beach, Marshview Dairy offers a relaxed campsite, 3 x B&B's and one self catering cottage.  A quite site with fantastic views over the marshland towards Snettisham
Refreshments on the beach

And yes, you can get refreshments on Heacham beach.  The Silver Sands café is always a good stop, as is the Sunset Grill, always a good one to send the kids off to.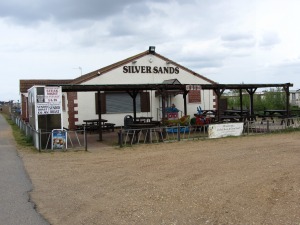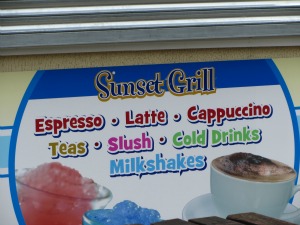 There are so many different types of accommodation in Heacham that you're really spoilt for choice.  And having Heacham beach right on your doorstep is going to make your holiday experience even more enjoyable.  Camping in Norfolk comes in many different guises these days, but Heacham is very much for the lover of the static caravan. 

Whether you choose self-catering in Heacham, or some of the cottages that are available in Heacham, or maybe even a hotel, you can't fail to find something to suit you.

If you don't know Heacham, it's the slightly quieter sister town to Hunstanton, a lively and rather more vibrant seaside town.  But to have two more beaches a stone's throw away really does gives you an endless choice for differing beaches and towns.

If you like the quieter and larger beaches, then Old Hunstanton beach would be an excellent beach to go to.  On the other hand, if you love the fairground rides, donkeys on the beach, plus a little bit of bingo and music, then you definitely need to visit Hunstanton beach and town.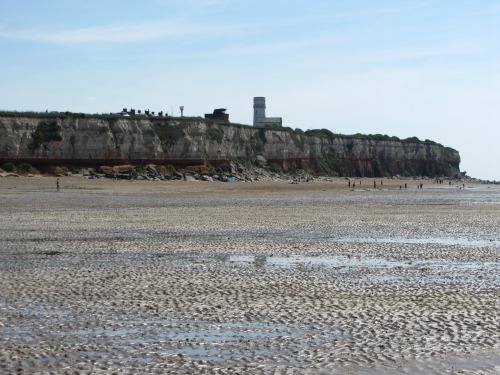 On the other side of Heacham beach is Snettisham beach which also merges into the Snettisham RSPB Reserve.  The Snettisham Reserve is on a smaller scale to Titchwell RSPB site further up the coast, but is a very calming place, with a well-worn, but easy to walk on, path alongside man-made lakes which bring you out to the Wash.  You can watch nesting terns, geese with their goslings, oyster catchers and much more.

And of course, not forgetting that you've also got Norfolk Lavender just over the other side of the main road to Heacham, this is well worth a visit, particularly with the new Farm Shop now open.


---