King's Lynn UK
The historic town of King's Lynn UK hides a huge wealth of architectural beauty and fascinating history.   Lying beside the River Great Ouse, this West Norfolk town is steeped in a captivating past with so many places of interest, as well as providing culture, festival entertainment, guided walking tours, museums and cinema, and last but not least, plentiful shopping.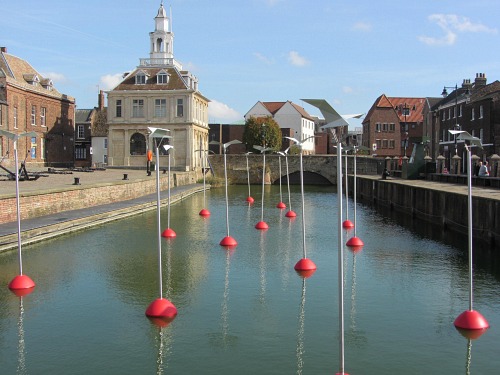 It's a town that has much to offer: 
If you come into the centre of King's Lynn, it's very easy to miss this older part of the town on the west side.   You'll think you've seen it all, but believe me, you haven't!

I have to admit, as a local, I never rated King's Lynn UK too highly – that was until I discovered the old town – WOW – what a transformation from the modern pedestrian area full of high street chains to the ancient and beautiful buildings in and around the regenerated port.  Don't just come for shopping, come to see something much more enlightening.  (I occasionally put UK after the word King's Lynn because there is also a King's Lynn in Massachusetts, USA!).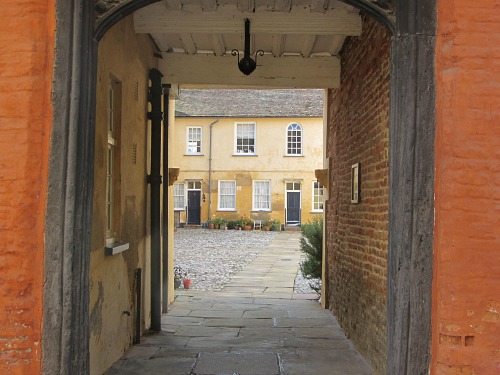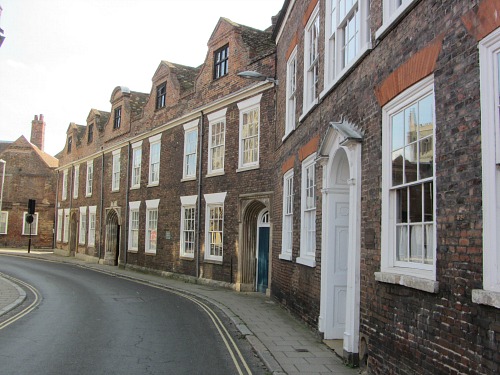 History of King's Lynn UK

Known locally as Lynn, and historically as Lin, in the 14th Century it was named as England's most important port sitting on the Wash which heads out to the North Sea.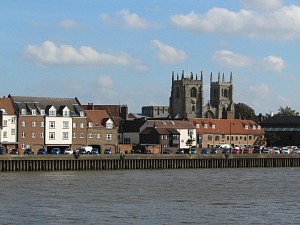 The town emerged from the first building of St Margaret's Church (now King's Lynn Minster) in 1101, on the orders of Bishop Herbert de Losinga of Thetford, who also authorised the market at this time.   As time went on, trade grew thanks to its position on the river and it became a prominent Hanseatic market town.

The Hanseatic League was an association of merchant guilds together with their market towns, and this League dominated trade stretching from the Baltic to the North Sea, and King's Lynn happened to be one of the towns that thrived during this time.  The only two remaining buildings from this League that remain in the town are Hanse House and Marriotts Warehouse.

It also had a booming trade in the 17th century, although it was no longer a major international port; the Americas were discovered and the west coast of England began to benefit, leaving the East Coast to diminish in popularity. 

King's Lynn Historic Buildings
You can't visit King's Lynn without taking a look at some of the most architecturally beautiful buildings that the town boasts - and here they are: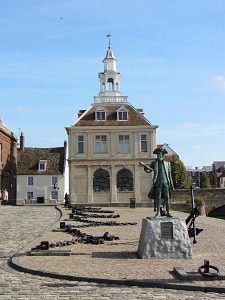 The Custom House – one of the best known and iconic buildings in King's Lynn UK, it's a Grade 1 listed building built in 1685.  It was used for traders to sell wine, timber, coal, wool and corn.  Customs were on the top floor.  A bit like the Stock Exchange, when the bell was rung, trading could begin.
It sits on the waters' edge and is very near to Tuesday Market Place.  In 1999, with help from a Lottery Fund grant, it was restored and now houses the Tourist Information Office and a Maritime Museum.

Hanse House was built in 1475 and also sits on the quayside.  It's now used for all sorts of events ranging from weddings to art galleries to a daily indoor market to a tea room,  (delicious cappuccino and carrot cake if you're hungry!),  wine bar and restaurant.  It's the only Hanseatic warehouse surviving in England.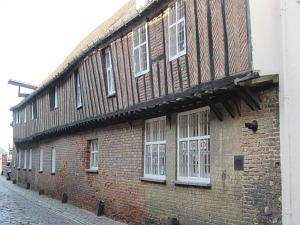 Marriots Warehouse dates back to the Tudor times of 1580 and was used for storing corn, salt,  wine, beer and timber.  It's one of the original building from the Hanseatic League and is also used as a café and restaurant now.  It has an exhibition on the first floor dedicated to town's historic buildings.  It was purchased by Norfolk County Council and in 1999 a Heritage Lottery Fund was given to restore and regenerate the building.

St Margarets Church was built in 1101.  In December 2011 it was dedicated as King's Lynn Minster.  This is one of King's Lynn's most impressive landmarks and is one of the largest churches in the UK.  It's beautiful inside and just seems fitting for such an important port town.  It's one of the largest town churches in England.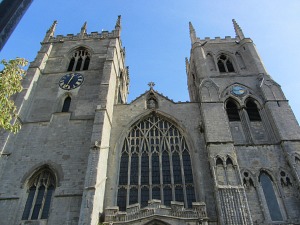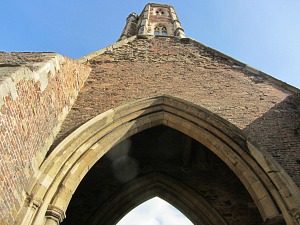 Greyfriars Tower – this is one of only three Fransciscan monastery towers left in England and apparently is considered to be the finest example.  Monastaries were demolished by Henry VIII, but this tower remained as it was considered to be a useful landmark for sailors coming into the port.

South Gate – this is an impressive structure that you have to drive under to enter into the town from the west side.  Built in the 14th century this is now a Grade I listed building.  It has two arches either side the main arch which would have been used for pedestrians.  Now the gate only straddles one side of the road, due to traffic demands!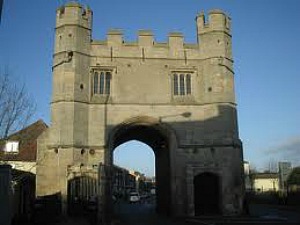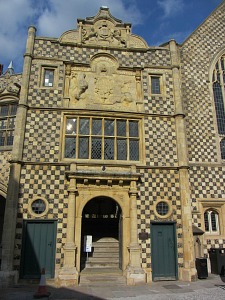 Town Hall - The Town Hall has an extraordinary exterior of chequered patterned brickwork and dates back to 1421 but is only open for events at certain times of year.  But it's definitely worth walking past it when you're visiting St Margaret's Church as the brickwork is fascinating. 

The Corn Exchange – this is a brick building but with a very attractive Victorian façade and sits in the middle of Tuesday Market Place and now used as a concert hall.   The whole of Tuesday Market place is surrounded by wonderful old buildings, and if you let yourself forget about all the parked cars, you'll see what a beautiful square this is full of lovely Georgian architecture.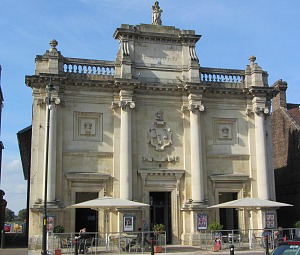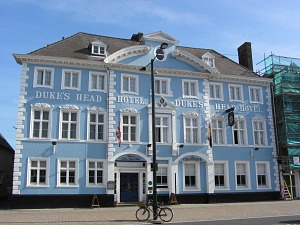 The Dukes Head which is reputed to be the most haunted building in King's Lynn!  This sits opposite the Corn Exchange on the other side of the Market Square.  It's a magnificent structure and was built in 1683 for the King's Lynn MP Sir John Turner.  It was built by Henry Bell, who also built the Customs House.

Red Mount Chapel sits resplendently in the middle of The Walks and is totally unique in that there is no other building like it. Open to the public during the day.  Built in 1483, it's an octagonal medieval Gothic building with 3 storeys.  Apparently it was used as a gunpowder store during the Civil War and, during the plague,  a charnel house for the old bones when new graves were dug, a stable and finally an astronomical observatory.  It was restored in 2007.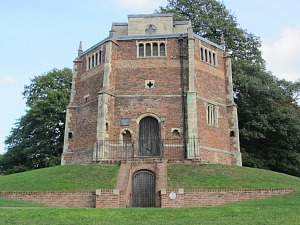 Apart from the historic buildings that adorn the town, there are lots of other exciting and varied attractions in King's Lynn UK to keep you occupied. 

The Ferry

The King's Lynn ferry is one of the oldest recorded services in the country and the first recorded service actually dates back to 1285.  Today it is in constant daily use (apart from Sunday), particularly to those who live on the other side of the river.      And no, the blue boat in the photo above is not the ferry!

If you want to get another view of historic King's Lynn and its port from a distance, then I think it is worth taking the ferry to the other side.  It only takes a couple of minutes and costs £1.50 for a return trip, and goes every 20 minutes so you never have to wait too long. 

The other attraction for taking the ferry across is that you can pick up the Peter Scott walk which follows the old sea bank from West Lynn to the River Nene and to the lighthouse where Peter Scott used to live.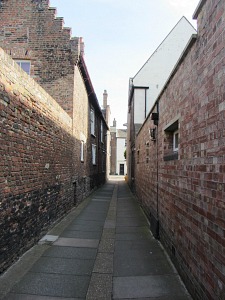 To catch the ferry, you need to walk down Ferry Lane, off Kings Street.   This is a tiny narrow lane that you could easily miss and you feel as if you're going down someone's back yard! Walk all the way down here until you reach the river and the landing spot.
If it's a nice day, why not slip away from commercial King's Lynn, grab a take-away sandwich from one of the local independent cafes and eat it on the other side, away from the hustle and bustle of the town and admire the views across the river towards the town with your own quiet thoughts.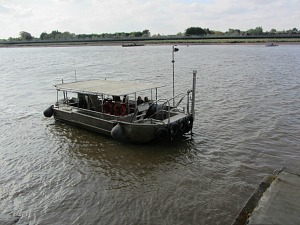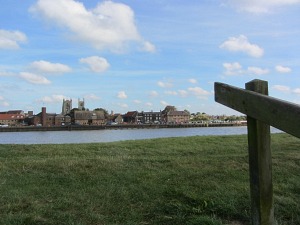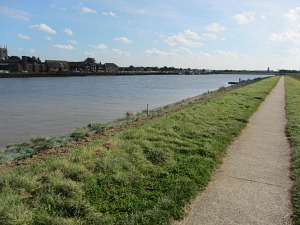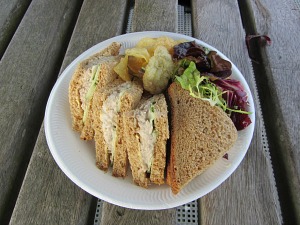 The Walks

The Walks is something you could easily miss on your trip to Lynn if you don't make the slight detour from the historic town. Close to the railway station, it's a really pretty historic park designated as a Grade II National Historic park in 1998 by English Heritage.  The history of the park is interesting – it was originally designed for the citizens of King's Lynn to walk away from the smell and grime of the town centre, not needed for that purpose today thankfully! 
It has beautiful tree-lined avenues opening up onto wide open green grass giving you a real sense of space, a river, and the historic Red Mount Chapel.  It's the only town walk in the whole of Norfolk and a place of peace and tranquility.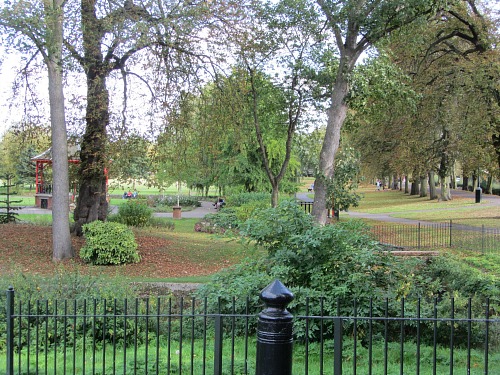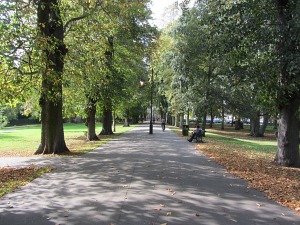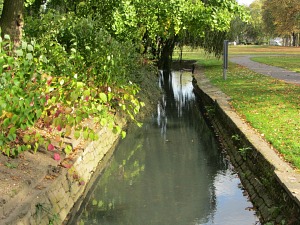 King's Lynn Museums

The museums in King's Lynn are all pretty small so they won't take you all day to visit, but contained in most of them are the fascinating stories of the town, their people and the businesses they ran.

Lynn Museum is definitely worth a visit to see the Seahenge exhibition, and also to find out what life was like in a Hanseatic town.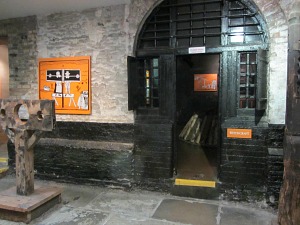 Unfortunately The Old Gaol House is closing, to be reopened sometime in 2016, but was a treasure to behold.  It was housed in the original police station and had all the original cells, lavatory and police reception desk.   It gave you a real sense of what it must have been like to be a prisoner there. I sincerely hope that the work being carried out by the Town Council will encompass theses rooms in their new restoration.

Trues Yard is yet another museum dedicated to the fishing community that was vibrant in the port town of King's Lynn.  For more on this you can visit the Trues Yard website

The Cinema
I wouldn't normally mention the cinema, but this one is slightly different.  The Majestic cinema is housed in a wonderful Grade II listed building, with an unexpected balcony overlooking the main reception area and an unusual seating area to have drinks and snacks before hand.    If you think you're going to a modern complex, think again!

Walking tours
You can even take guided walking tours around King's Lynn UK.  With so much history attached to the town, it's well worth being shown the special places of interest by a knowledgeable guide.   You can take a variety of walks including a A Hanseatic Walk, A Maritime Walk, or even the Pilgrimage Trail.  All these walks are put on throughout the year by Visit West Norfolk, the meeting point being at the Tourist Information Office at The Customs House.  You can find more information here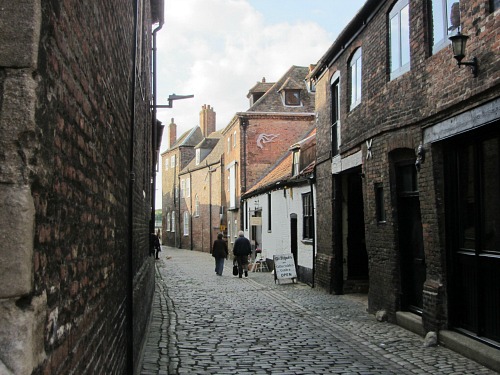 The Arts

Last, but not least, King's Lynn UK is a centre for The Arts.  With numerous festivals and art exhibitions put on during the year, you'll always find something to visit when here.
King's Lynn Festival  (July; duration 2 weeks) This important Norfolk Festival is now in its 64th year and is a firm favourite for music and art lovers.  During the 2 weeks, numerous events are stages, ranging from classical concerts to films, talks and exhibitions.  With so many historic buildings around the town for staging the venues, King's Lynn has now become an established Festival Town.  Attracting well known artists and bringing in visitors from far and wide, it's a fantastic reason to come and visit this wonderful town in Norfolk.
Few people know quite how rich in history and beauty King's Lynn UK really is, I hope I've done it justice here.

Accommodation suggestions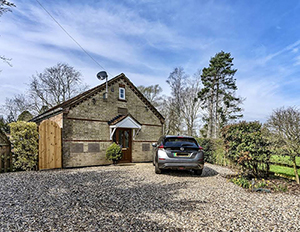 ---