Dereham UK

The Heart Of Norfolk
Dereham UK is a small market town in the "Heart of Norfolk", and again is a town that is bypassed by many heading for the coast. 
Like any of these towns, there's more to Dereham than meets the eye!  It has quite a bit of history attached to it.
Various flints and axe heads were found in 1986 in fields nearby which dates Dereham back to the Neolithic Bronze Age era, and the name Dereham is derived from a deer park which existed locally, but is now no more.  However, there are other beautiful deer parks that you can visit nearby such as Houghton Hall and Holkham Hall.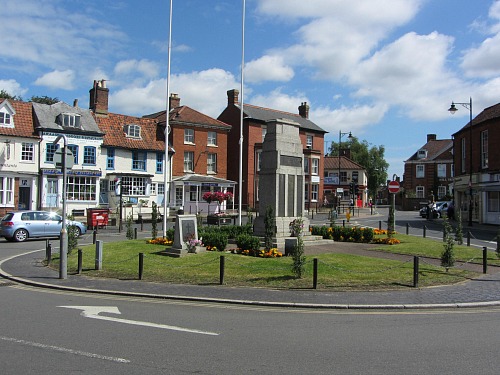 Dereham UK

Dereham UK still a thriving market town with the weekly market on Tuesdays, and has many independent shops such as cafes,  and it also has one of the smallest cinemas in Norfolk in what was the Corn Exchange.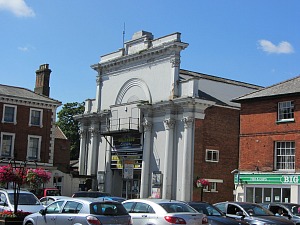 The frontage of the cinema was built in 1857 and the cinema came into being in 1924, changing hands many times.
Many many years ago Dereham tried to become the new Bath or Buxton, a Spa town.  
It sits on the site of a monastery that was founded by Saint Withburga in the seventh century.   The holy well, which is at the western end of  St Nicholas Church, allegedly started to flow when the body of Saint Withburga was stolen from the town by monks from Ely and took her back to their town.  And an attempt was made to build a bath house over this well.  However, history relates that this never actually happened!  Below is a picture of the said well.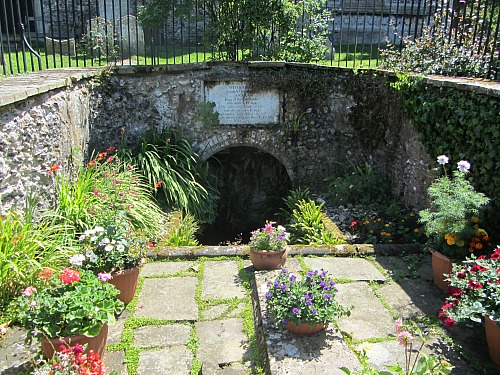 Sadly, as in towns such as Wymondham, two extensive fires demolished many of the ancient buildings in and around the town, but one important one that survived is Bishop Bonner's Cottage.

Bishop Bonner's Cottage

Bishop Bonner's Cottage, dating from 1502 is named after Bishop Edmund Bonner who later became Bishop of London in 1540, and who persecuted the Protestants during Queen Mary's reign (known as Bloody Bonner at this time).  This is the oldest building in Dereham UK and is now the Local History and Archaeology Museum run by volunteers. 

St Nicholas Church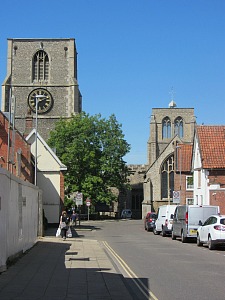 St Nicholas Church is almost hidden in the middle of the town.  Opposite the church is a rather splendid bell tower, which, as you wander down the street, makes you wonder if there are two churches, but this isn't the case.   The church is a wonderful example of flint stone with carvings all around, and is in a beautifully secluded part of Dereham UK.  Backing onto the church yard are very picturesque flint cottages, a complete contrast to the town itself.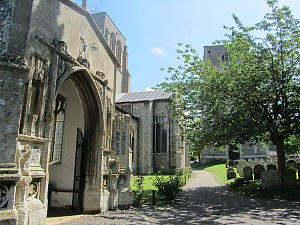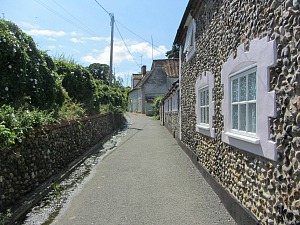 Mid Norfolk Railway
One of the attractions in Dereham is the Mid Norfolk Railway which starts in the town and travels along the line to Wymondham Abbey.  In 1849 a single track line was opened that went south to Wymondham, but was also extended right up to the coast at Wells-next-the-Sea.  However, the line up to the coast was closed in 1964.  This line south has now been preserved and is a Heritage Railway, operated by a Trust, and runs steam trains and 1950's railcars.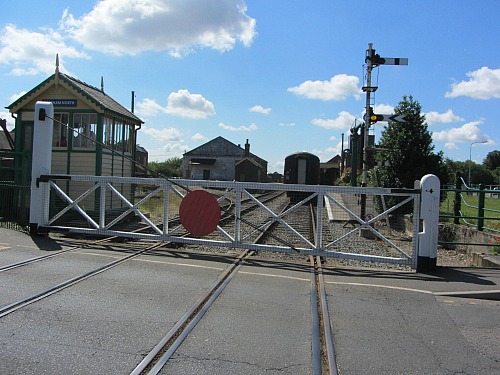 Dereham Windmill
Dereham also has a beautifully restored windmill, a Grade II listed building.  It was built in 1836 and had a colourful life and luckily in 1973 an application for permission to demolish it was refused as it was listed.  Breckland Council bought it for £1 in 1978 and began restoring it. Recently, a new group of Trustees were successful in gaining funding and the Mill was re-opened in 2013 with changing exhibitions.  It's a magnificent example of a restored windmill and well worth visiting.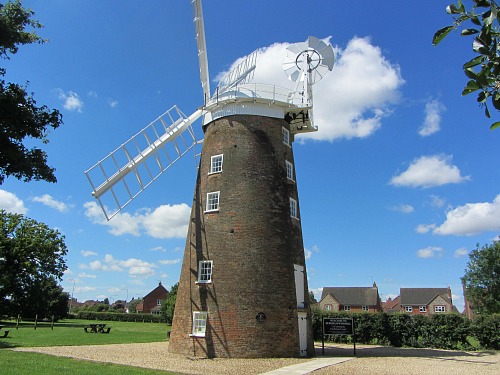 Quite difficult to find, but if you head out of Dereham on the Norwich road, you'll see a brown tourist windmill sign.  Follow this road all the way through a housing estate and suddenly you'll come across it.

Parking in Dereham
All parking in Dereham is free, some have time restrictions but the largest car park is free all day and only a few metres from the Market Place.   Access is next to the Cherry Tree Pub.

Attractions close by:
Gressenhall Farm and Workhouse
Houghton Hall
Oxburgh Hall
Castle Acre Castle
Castle Acre Priory

---