Hingham Norfolk

A Beautiful Georgian Market Town
Hingham Norfolk is a really pretty but small Georgian market town in Mid Norfolk with great character and charm and steeped in history.   Very quintisentially English with a green, many independent shops, a church and post office and lovely Georgian houses which surround the old market place.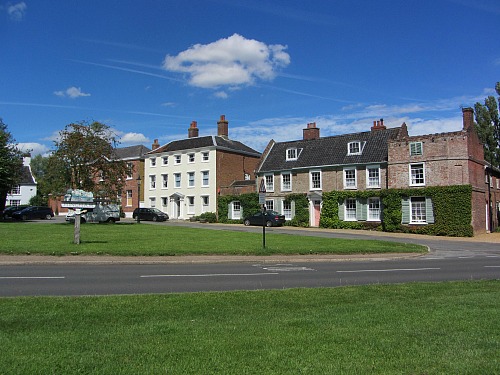 Hingham Norfolk

Hingham goes back to 925AD and is mentioned in the Doomsday book.  Markets were held every Saturday in the 19th century, but they were unable to compete with nearby Norwich, so in 1950 it was eventually closed, and no market operates today.
In the 18th Century it was known as Little London, due to the fact that many socialites came and built magnificent houses here, and these wonderful houses can still be seen today all over the main square.

Hingham's connection to America

It has strong connections with the Americans through their link with Samuel Lincoln  who was born and spent his early years in Hingham and then emigrated to America in the 17th Century.  With the help of other residents, he founded the town of Hingham in Massachusetts.  He became the great-great-great-great-grandfather of Abraham Lincoln the 16th President of the U.S.A.     One of the links that remains today is the Lincoln's tea shop and bistro.

Samuel's grandfather, Richard, lived in Swanton Morley, at what is now the Angel Pub.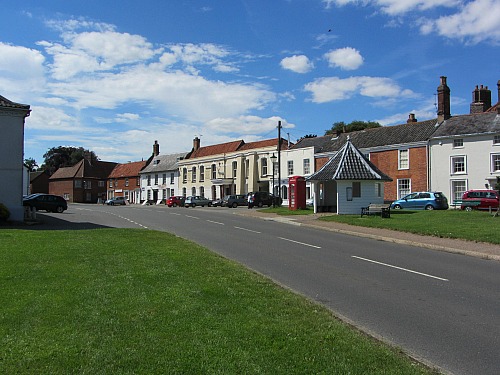 One of the real draws to this pretty town is The White Hart pub right in the middle of the town and serving delicious food with a very cosy atmosphere.    Owned by the renowned kiwi chef Chris Couborough, he has revamped the pub and it is now very much part of the local community.
Hingham is very close to the ancient town of Wymondham, with it's splendid Abbey towering above the landscape.  It also has very good connections to the city of Norwich.

Attractions close by:
Melsop Farm
Watton
Wymondham Abbey

Explore Norfolk › Places To Visit › Hingham