Swaffham Norfolk
Swaffham Norfolk, is one of the most famous market towns in South-West Norfolk.  It has a large number of very attractive Georgian buildings facing onto the market square as well as lots being scattered around the town.   If you're travelling up to the coast, you'll most likely come into the town of Swaffham, as it's the main artery from the south to the wonderful North Norfolk beaches and coastline.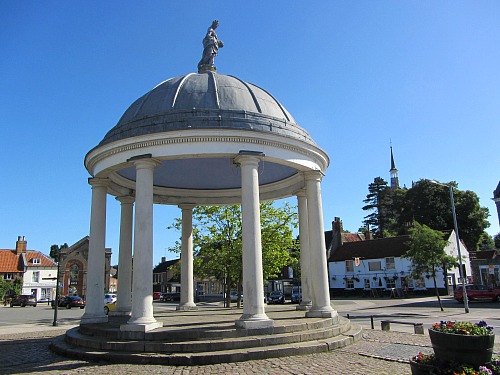 It's a town that grew in importance during the Middle Ages, and in the 14th and 15th Centuries it was home to a flourishing sheep and wool industry which is why it has its market place with the striking Butter Cross, built by George Walpole, 3rd Earl of Orford.   You can't fail to miss it!  Resting on top of the dome of The Butter Cross is a statue of the Roman Goddess Ceres, the goddess of agriculture, grain crops, fertility and motherly relationships.   As this is a very rural and arable area of Norfolk, Ceres is an appropriate goddess to have!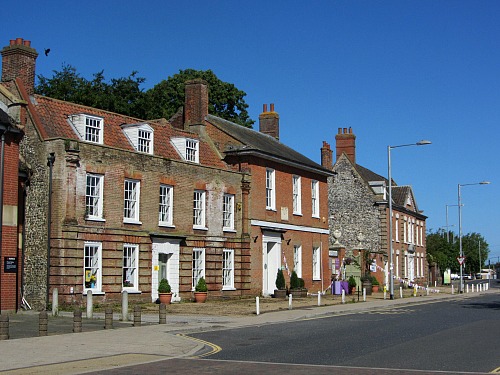 Swaffham Market And Poultry Market

Most people who know Swaffham Norfolk, know of the market.  It's held in the middle of the town, in the market square, and is still very prominent and busy on Saturdays, with many different stalls, from fish, fruit and veg to every day wares and old trinkets.  If you want to pick up an old pint glass, or some china plates, if you want some fresh duck or goose eggs or even a plant for the garden, you'll find it here on Saturdays.  It also still has an auction, albeit a lot smaller than it used to be.  The stalls for the market set up very early in the morning, so 8.30am is never to early to arrive!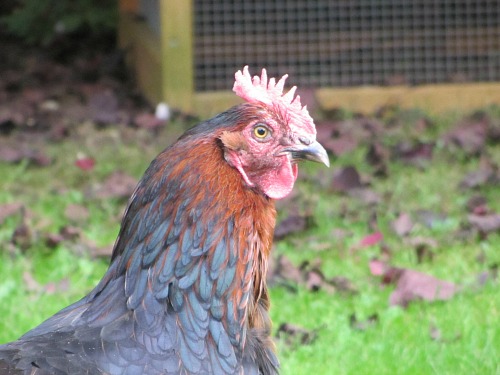 Apart from the auction in the market square, which usually consists of anything and everything, from household chairs, to old lawnmowers to crates of unwanted goodies, there is the Swaffham Poultry market which is a great excitement for children and adults alike!  If you want to find chickens, cockerels, guinea pigs, ducks, geese, rabbits...... you'll find them here.  This starts at 11.30am and it's a really old fashioned auction, and long may it last.  You'll find it just on the left as you go out of Swaffham towards Kings Lynn.

Parking on a Saturday in Swaffham Norfolk can be tricky, but there are a few good places to try – Theatre Street car parking and the Asda car park next to the Royal Mail Sorting Office both have quite a few places and worth trying.  

Swaffham Church
The church in Swaffham, Norfolk, is truly magnificent with its huge doors and vast nave.  Construction started in 1454 and took nearly half a century to complete.  It is architecturally one of the finest churches in Norfolk and it sits resplendently on the edge of the market square, with its chiming clock and well tendered grave yard.  And depending on which way you approach Swaffham, you can see its tall tower from miles around.  It's a very striking landmark on the Norfolk skyline.

Eating And Drinking In Swaffham

As Swaffham is such a small town, it's very easy to wander around and not get lost.  As with most of the places to visit in Norfolk, there are numerous outlets to eat and drink in Swaffham - some high street chains, but other much more interesting and independent coffee shops and restaurants including a Russian restaurant - you won't get that in many towns!  And quite a few pubs adorn the town, as well as the well-known George Hotel and Strattons Hotel.

| | |
| --- | --- |
| The Market Cross Cafe | The George Hotel |
The History Of Swaffham Norfolk

Swaffham Norfolk has a great history attached to it. 

First, there is the legendary tale of folklore about the Pedlar of Swaffham.  This story relates that the local pedlar, John Chapman, had a dream that made him go to London to seek his fortune.  Just as he was standing on the bridge, a shop keeper came to ask him what he was doing, to which the Pedlar told him his dream.  The shopkeeper told him he had also had a dream about a distant village where treasure was buried. The Pedlar recognised the place as being his own garden, returned home and dug up two pots of gold from under a tree!  He then funded the north side of the spectacular Swaffham Parish church.  There are benches carved depicting him and his wife, and the Swaffham town sign also contains an image of him.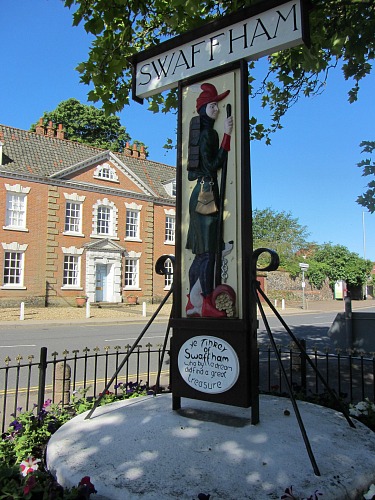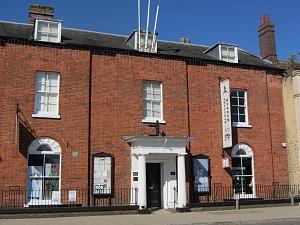 Second, the other claim to fame for Swaffham Norfolk is the local hero Howard Carter, the Egyptologist who unearthed the tomb of Tutankhamen.  The small independent Swaffham museum is in the heart of the town and houses artefacts from prehistoric times to today, including an interactive Egyptian gallery telling the story of Howard Carter.

And finally, the BBC filmed much of the "Kingdom" series in Swaffham, starring Stephen Fry who is a local to Norfolk, living not far from Swaffham.  If you know nothing about filming, I went along to watch a bit of it.  We waited for 2 hours to see some action, and at the end of it, I'm sure only about 1 minute was actually put into the programme.  It opened my eyes as to why so many actors enjoy the theatre!

The Ecotricity Wind Turbine

Unfortunately the visitor centre has now closed, but you can still get a very good view of the turbine up close which overlooks Waitrose!  It was the only turbine in the world with a viewing platform that was open, but alas, that is now  no more.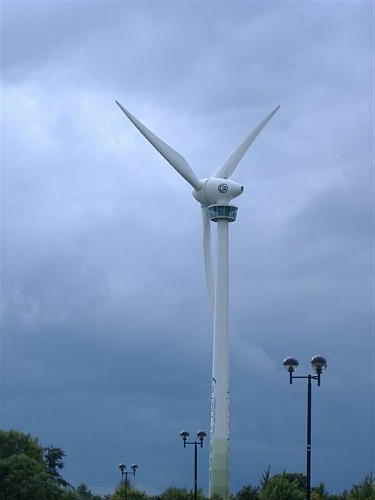 ---
Accommodation Suggestions in Swaffham

---
Adrenalin Fuelled Fun

Moving from the quiet and peace of Swaffham Norfolk, you can get your fill your adrenalin with Anglia Karting.  Based on the old RAF North Pickenham Station just outside Swaffham, they cater for both adults and children on their two outdoor tracks.   This is fun epitomised!  They can even switch the floodlights on if you're wanting a longer day!  Karting is an incredibly exhilarating sport and one that will amuse you all.
And if you don't want to participate in karting, then nip along to the other side of Swaffham and take in the spectator sport of banger racing!  Swaffham Raceway has regular banger racing events which make for a really fun afternoon of entertainment and excitement.
Swaffham has so much to offer in and around the area, it's a really lovely place to base yourself for any of the activities I've mentioned here.

Other attractions nearby:
Oxburgh Hall,
Castle Acre Castle
Castle Acre Priory
Houghton Hall
Swaffham Golf Club