The Hoste Arms

The Hoste Arms, Burnham Market is one of a handful of luxurious dog friendly hotels in North Norfolk.    But whether you're here with your dog or not, this hotel lets you relax with all the creature comforts you're looking for, including spa treatments.
The Hoste Arms used to be an incredibly popular pub in the very picturesque village of Burnham Market, but has since changed hands twice, more recently in 2019 by the City Pub Group, but I have to review it as it's always been an iconic pub in North Norfolk.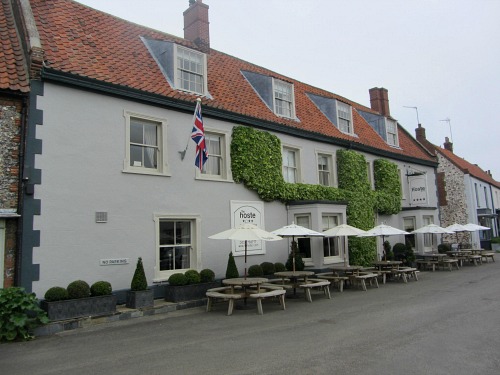 The Hoste
The Hoste has six individual properties;
3 self catering cottages. 

Vine House, NOT dog friendly or child friendly!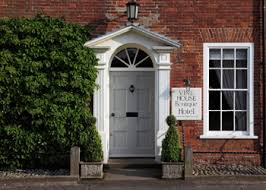 Vine House is the boutique hotel just across the green from The Hoste.
It is the only one that doesn't allow dogs or children
so if that's what you're after,
why not check the deals and availability of accommodation on offer here.
With 8 luxury bedrooms, you can enjoy breakfast either in your room or over the road at The Hoste, and pre-dinner drinks in the drawing room or lounge before sauntering over the road for dinner.
Vine House is a very much more private accommodation for you.

The Railway House and Carriage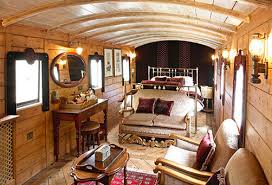 Railway House and the Railway Carriage are just a ten minute walk across the green from The Hoste.   These are dog friendly.
Railway House has 7 bedrooms, all ensuite, and it has a large sitting room where everyone can enjoy themselves and relax.
The Railway Carriage is independent of the House and is the original railway carriage sitting on the old tracks!   This sleeps two, and you have breakfast over at The Hoste Arms.
The Dog Friendly Hoste
And then you have The Hoste itself.  Set right on the green in Burnham Market, the whole of the ground level, apart from the restaurant, is completely dog friendly. 

Previously known as The Hoste Arms, the bar is very popular, be it at lunch or in the evening.   And if you happen to have your dog with you, they'll even provide water bowls for them!  They are allowed in the bar, lounge and conservatory.

And on a cold Norfolk winters evening after a bracing walk on the beach, there's a lovely warm and welcoming log burner which they will love to sit by!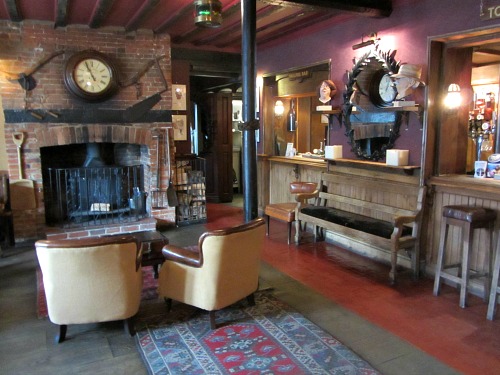 All the pet friendly bedrooms are on the ground level.  This is excellent as is makes it so easy for you to take your dog out when it needs to.    No worrying about whether it's going to wee on the carpet upstairs!  And in the mornings and evenings, you can very easily just walk out onto the green in the village without disturbing anyone (clearing up after you if necessary).

And when the weather is nice and you feel like a quiet relaxed drink in the enclosed garden, you can also bring your dog along with you.  They are allowed in here, although you are politely asked to not let them make a mess, for very obvious reasons!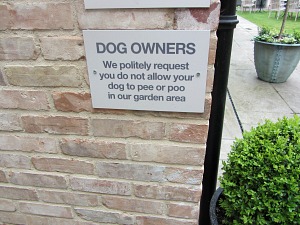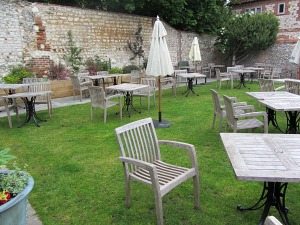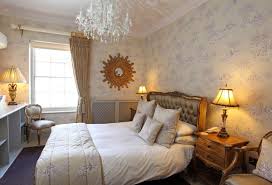 A few of the ground floor rooms at The Hoste also have a little private terrace, which means you can lie in bed, but let your dog out at the same time without having to worry – how relaxing is that!

All the bedrooms at The Hoste Arms are individually decorated, and no one room is the same.  Some have rolled topped baths and others have walk-in showers, some with terraces, some look out over the green and so on.  All beds have Egyptian cotton sheets, and all rooms have flat screen TVs and a whole host of other luxuries that you expect from a hotel of this standard.
You can check availability for The Hoste here.
Food At The Hoste Arms

Although I can't deny that The Hoste does get mixed reviews for its food, it really boils down to personal opinion on what quality of food you expect from pubs and hotels around the country.  

The Hoste has changed hands a couple of times, the last one being in 2017 when it was taken over by The City Pub Group.  
 
If you've come specifically for Michelin starred fine dining but you're accompanied by your beloved pet, then why not stay here, dine elsewhere,  (as there are so many excellent places to eat in Norfolk), and then come back and sleep here in style and luxury?  Having said that, please don't discount dining at The Hoste, why not do a) the first evening here and b) the second evening elsewhere?
I can say with all certainty though, that this is a very dog friendly hotel, and luxurious at the same time.
What Attracts Visitors to Burnham Market?
This is a unique village in North Norfolk that has managed to retain its independence.  It's a really pretty village, centred around a small traditional green, and it still has wonderful shops that you can while away time in; browsing in the bookshop, grabbing some lovely fresh fish from the fish shop, (not many of those left!).  There's a bakers, and a butchers and also a number of clothes shops.   If you need a retail fix, I can  guarantee you'll find something to buy here!  There are also some very good places to eat too.

As well as all of the above, it also still functions very much as a village for the locals and those that live here.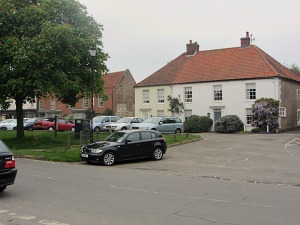 And of course, not far from Burnham Market are the incredible Norfolk beaches, the numerous bird watching and nature reserves, the golf courses, the magnificent stately homes and castle ruins!  There is so much for you to do and see, so at the same time why not enjoy it with your pet.  I am even reliably informed that you can take your pet around some of the golf courses!

So: 
if you want luxury
if you want a hotel that happily allows you to have your dogs with you,

if you want to base yourself centrally to explore Norfolk UK with the wonderful beach walks, stately home visits, and fine dining
then book into The Hoste as it definitely fits the bill.