The Lodge Inn, Old Hunstanton

The Lodge Inn, Old Hunstanton is a little gem of a pub with accommodation in West Norfolk.  
It has an incredibly informal and relaxed atmosphere, whilst retaining all the high standards expected of a pub with accommodation. 
If you're looking for excellent quality accommodation and good food on this popular North Norfolk coast, then this is a very good choice.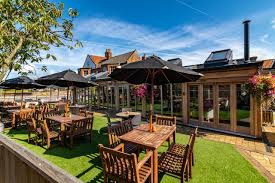 And the friendly staff are really happy to welcome your beloved dog, which automatically makes you feel immediately relaxed, however big or small your pooches are.  As you walk into the reception, you feel yourself completely unwind.
Although this page is geared towards being a dog friendly accommodation, if you're without dogs The Lodge is completely ideal for you as well - as you'll see there are pet free rooms and pet free dining rooms!
The Lodge Inn Old Hunstanton
The Lodge Inn likes to describe itself as a "pub with rooms".  And that it most certainly is.
Most of the 16 rooms are upstairs, and are pet free.  
The rooms for your dogs are in the newly converted courtyard on the ground floor; the advantage for you here is that it is much more convenient to just nip out with your dog when you want, without disturbing other guests.

There are, of course, dog free areas, (as in all dog friendly pubs and hotels), such as the restaurant and dog free bedrooms.

The Dog Friendly Lodge Inn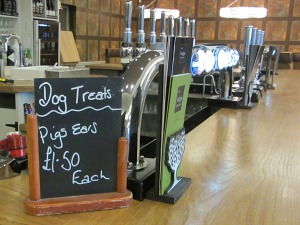 They so love seeing your dog here that all your worries about bringing your dog on holiday with you will evaporate!  They are allowed in the very spacious bar and casual dining area, as well as outside in the wonderful beer garden.   
You can even buy Dog Treats from the bar along with your beer!
In fact, there are usually quite a few dogs around, so you never really get that feeling of "oh dear, I'm the only one with a dog".  The staff even provide water bowls for them and nothing is too much trouble for them which completely puts you at your ease.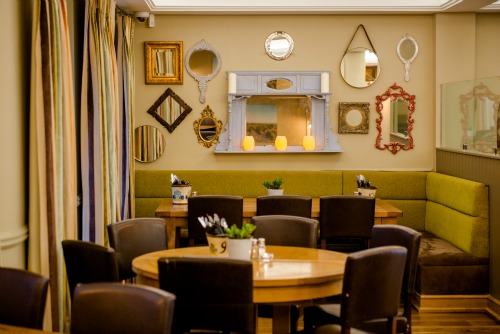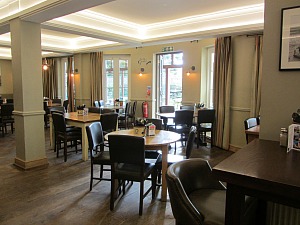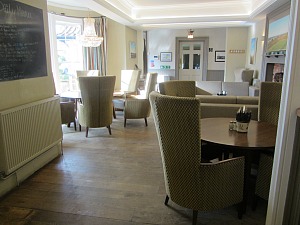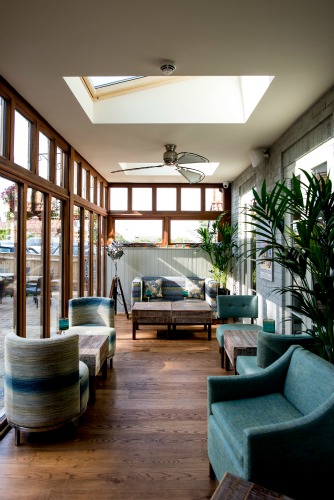 The dog friendly rooms at The Lodge Inn are based in the courtyard, at the back of the pub which has been done up beautifully.  It's extremely easy to just take your dog out in the evening or morning; walk through the courtyard and down the side of the pub until you reach the road.   And then it's only about a 5-10 minute walk to the beach.  Nothing could be more stress free!
You can read in more detail about all their available rooms here.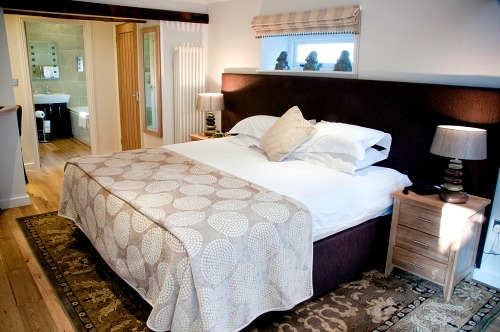 Although they don't provide dog beds, they do provide dog blankets, bowls and a little treat for your four legged friend when you arrive!  Always a nice touch.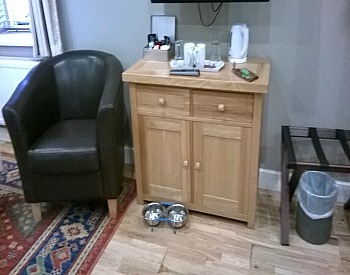 The Lodge Inn Food
Well you won't be disappointed at the Lodge Inn Old Hunstanton.  The food is very good pub food, locally sourced ingredients, excellent fish and just enough on the menu to make sure the chef gets it right!  I don't think I can say much else about it!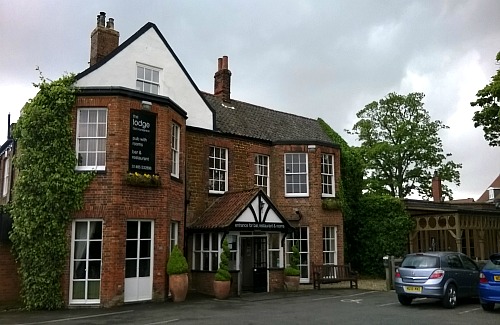 The Lodge Inn, Old Hunstanton has masses going for it:
extremely relaxed, without dropping standards, 
very dog friendly accommodation and dining areas
great food
very easy to get to by public transport and just far enough away from the much busier town of Hunstanton to enjoy the quieter Norfolk lifestyle
close enough to lots of the North Norfolk attractions
a short stroll down to the beach
Check here for availability at The Lodge Inn, Old Hunstanton.
Or they also have a sister pub a little bit further along the coast called Briarfields Hotel in Titchwell.  This particular hotel is perfectly situated for bird watching on the RSPB Titchwell Reserve.
What Attracts Visitors To Old Hunstanton
The Lodge is situated in the village of Old Hunstanton which is the quieter of the two Hunstanton's.   It's just a short drive or bus ride from the much busier and "louder" Hunstanton, which has many more seaside and town attractions than Old Hunstanton.  
So if you're looking for a place to stay that's away from the crowds (particularly in the summer months), then The Lodge, Old Hunstanton, would be a perfect place to base yourself.
Old Hunstanton beach is a beautiful stretch of wide open sand, perfect for dog walking, kite surfing, wind sailing, or just sunbathing away from the crowds, and about a 10/15 min walk away.

You also have the various Norfolk Nature Reserves very close by, Holme Nature Reserve, Titchwell RSPB and Snettisham RSPB, so perfect if you want to do a bit of bird watching.

Incredibly beautiful stately homes such as Sandringham, Holkham and Houghton near by
Walks, including the Norfolk Coast Path which starts at Hunstanton and goes all the way to Cromer
And then you've got the golf courses; Hunstanton, Heacham and the Royal West Norfolk at Brancaster.