The Dabbling Duck

The Dabbling Duck, Great Massingham, is one of Mid Norfolk's most relaxed pet friendly pubs with accommodation.  You'll really feel completely at ease bringing your dog with you on holiday when you arrive at this very traditional English village pub.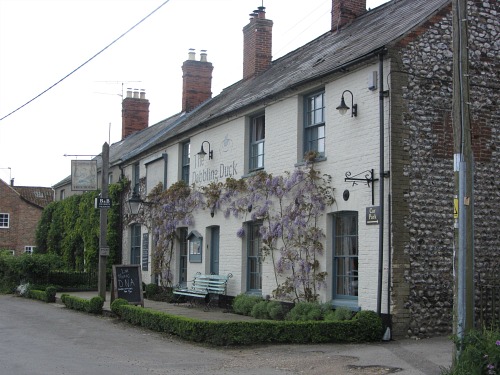 The whole pub has a really lovely rustic feel to it, which is probably why it's so suited to animals, and no one seems to bat an eyelid when they're brought into the bar area for drinks or food.  It's quite normal!  In fact it's almost unusual if there isn't a dog around!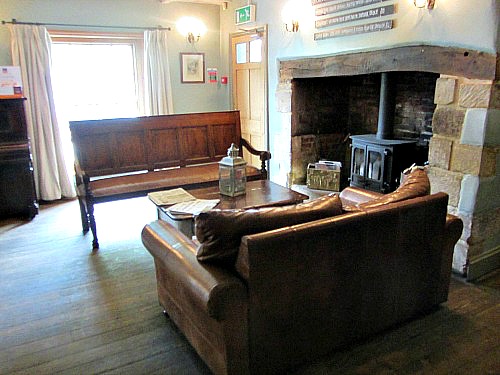 The Dabbling Duck is a village success story.  It's one of many village pubs, (previously known as the Rose and Crown), that was closed down and was about to be converted into houses.  In 2006 the villagers campaigned to keep it open, and it subsequently became The Dabbling Duck, run and owned by locals who have a long term plan firmly in mind.

You can find out about deals and availability at The Dabbling Duck here
And as the name suggests, you're guaranteed to see a duck or two wandering around the village!

The Dabbling Duck

This is a delightfully relaxed but busy pub in the middle of Great Massingham, frequented by locals and visitors alike.  In the winter months, when you feel like a pint, (or something else!), you walk into The Dabbling Duck to be met by welcoming lovely warm log fires, dogs tired from walks and everyone really relaxing and enjoying themselves.

In the summer, it's a fabulous village pub to come and stay at, especially if you don't want to stay on the coast, and as it's so close to Houghton Hall and Sandringham House, it's the perfect location.  Enjoy an evening stroll around the village pond, take a visit to Castle Acre Priory, or just sit in the quiet beer garden.  Bliss!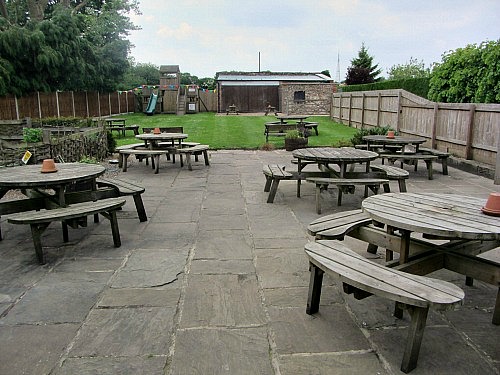 The Dog Friendly Dabbling Duck
This is definitely another great pet friendly pub in Norfolk. The Bedingfeld Arms Oxborough is another suggestion close to Swaffham, or if you would like to dog friendly pub on the coast, then  The Lodge Inn Old Hunstanton is another idea.

As you walk in to the pub, just to the right of the bar is a large OS map with several circular dog walks mapped out.  This is a lovely little touch for you, as a dog owner, or even if you've just come to walk in Norfolk.  It's always great to know there are some walks you can go on when you arrive at somewhere like this.  And rather than having to get your OS map out and work out the route, they'll provide you with maps for these walks.  Easy, and so hassle free!

The Dabbling Duck Bedrooms
They have 3 bright and attractive dog friendly rooms available, all upstairs and also carpeted.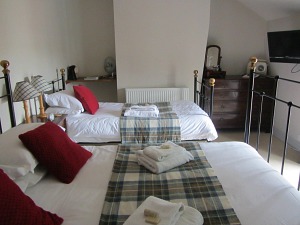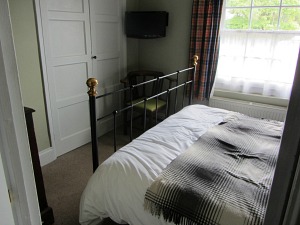 They are all very cosy and just perfect for what you need.  I wouldn't say they were huge, but there's definitely room for your beloved four legged friend.  You have to remember you're staying in a village pub, not a large hotel with copious amounts of space. 
You can read the reviews on this lovely pub on Trip Advisor here.
If you want luxury hotels, I would suggest 
The Hoste
, or 
Titchwell Manor
, two wonderful dog friendly hotels on the Norfolk coast.
Being a dog friendly pub, they do provide dog beds and towels, as well as laying up breakfast for you just to the side of the main dining area, so you can enjoy a delicious breakfast with your pooch!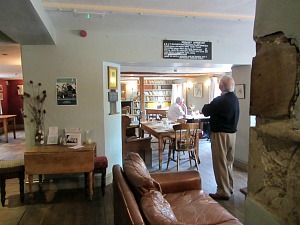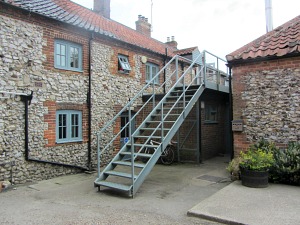 And if you come in with wet or dirty dogs, you have the added advantage of coming up the fire escape!   That may sound strange, but actually this is a great way to avoid having to come through the front of the pub with muddy dogs.


Dabbling Duck Food
Yum, is all I can say!   This was one of the most delicious smoked salmon and cream cheese sandwiches I've had in a very long time, and that was just a light lunch.  So you're in for a treat.  And I heard the people at the next door table to me, tucking into a 3 course lunch, saying "this is really excellent".   You'll definitely eat good pub food here found on the Classics menu, as well as more unusual recipes which makes it all the more exciting!

Those little chips in the picture were so crunchy I could have eaten double!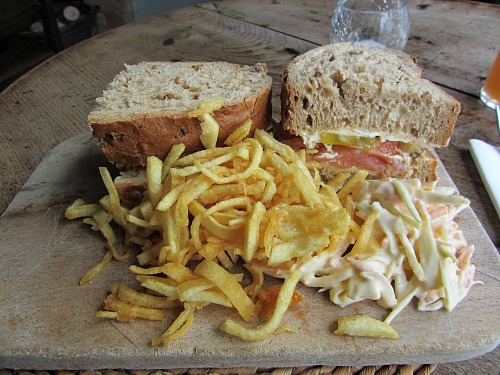 So, if you're looking for a dog friendly pub with accommodation in Norfolk that is a little further away from the coast, but still within reach of the sea, then this won't disappoint. 
Or maybe you're looking for somewhere to base yourself so you can visit some of the wonderful stately homes and castle ruins we have here in Norfolk.
In both cases, why not check out the food reviews here.
What Attracts Visitors To Great Massingham
This is a village NOT on the Norfolk coast, which for once makes a change!    However, it is:
It's a very pretty picturesque village, with a wonderfully slow pace of life, and still retains its local shop, church and two very attractive village ponds.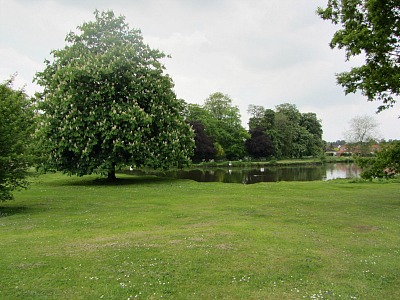 Check availability here for The Dabbling Duck
which is the ideal village pub, but with the added bonus of having dog friendly accommodation,
you'll love it.