The Peddars Way Blog Day 4

Harpley Dams to Holme
13 miles

Today was the final stretch of my Peddars Way walk.  I was looking forward to this day as I knew there wasn't going to be much road walking.   I'm glad to say I was justified in my thinking, as it turned out to be the nicest part of the Peddars Way in my opinion, followed very closely by the first stretch.  Maybe it had something to do with the fact that I knew I was heading towards to the end of this historic trail.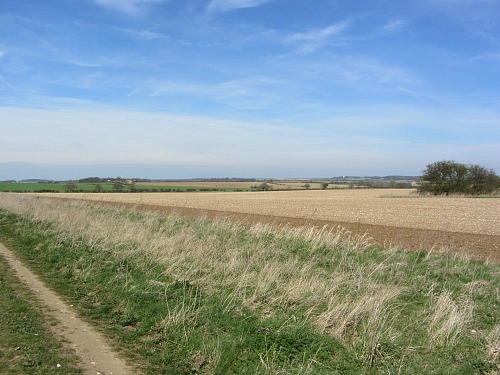 Starting out from Harpley Dams, I walked on wide grassy tracks almost all the way to Holme which was fantastic.  History wasn't far away today as I neared Amner Minque.  Just prior to this point, I could visibly see about 3 tumuli (ancient burial grounds) and it got me thinking about how many buried bodies there were beneath the soil!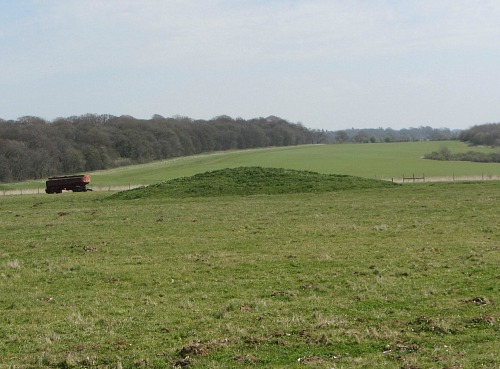 If you want to walk an arrow straight Roman Road, then this is definitely the walk to do.  This stretch of the Peddars Way long distance trail was the one which had the straightest tracks, going on for miles.  If it wasn't for the occasional hill, you'd probably see the tracks almost all the way to the sea.  In fact, I could almost smell the sea!  Many a time there was landscape very similar to being on the beach, wide open fields with huge skies, but I suppose that's just the wonder of Norfolk.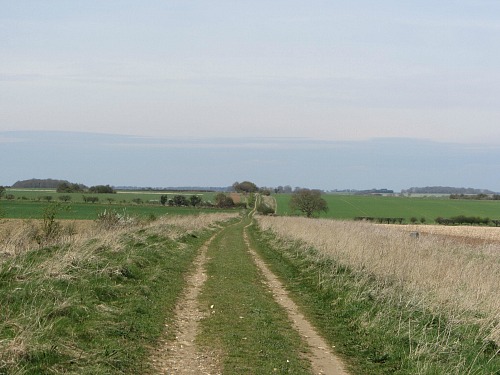 Most of the signs today were the old style Peddars Way signs on concrete pillars, just giving it a more interesting feel.

Continuing along the tracks, I had a wonderful view in the distance of Bircham Windmill, and all around just lovely rolling countryside.  Now if you think Norfolk is flat, then walking this trail will make you realise that it most definitely isn't.  OK, it isn't anywhere on a par with somewhere like the Lake District, we all know that, but there are definitely hills in Norfolk.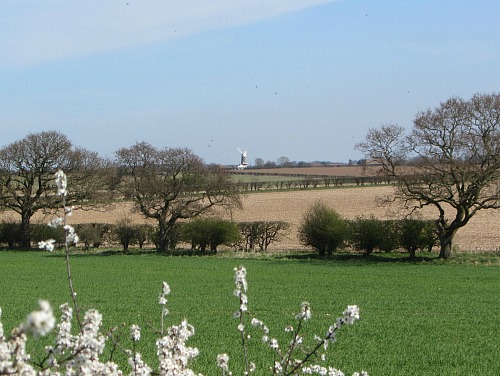 The walk still had the countryside feel to it, which has remained with me from the very beginning of this trail.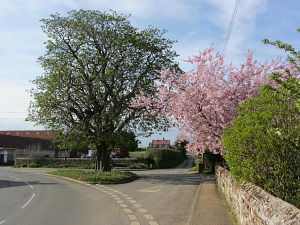 The only village I came across today was Ringstead, a pleasant and pretty village with lots of flint stone cottages and a very picturesque church.  The pretty cherry blossom was out, and the leaves of the oak tree were just appearing with a helpful Peddars Way sign underneath it showing me the way!  It was the only bit of civilisation I had seen today, and it's almost at the end of the trail, so don't forget your packed lunches, otherwise you'll be stuck!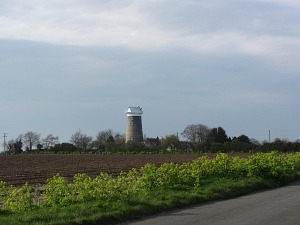 I saw the approach to Ringstead from quite a way away, with its old windmill perched on the top (now residential).  Once I'd reached this windmill, I looked back to see where I'd walked, but it didn't give me the perspective I was looking for.  I thought I'd be able to see for miles, but not so, just the far hill I'd obviously walked on.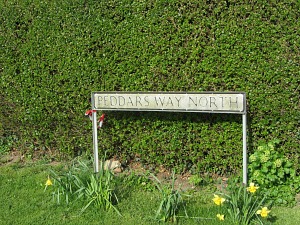 Turning a corner and heading towards the coast, I was left without the trusty National Trail sign, but just assumed that I should follow Peddars Way North road sign!  A bit like the Norfolk Coast Path on the edge of Walcott, you just have to occasionally use your common sense.
And then, once out of Ringstead, there in front of me was what I'd been waiting for.  The sea.  The beautiful wide stretch of coast in the distance was there for me to see.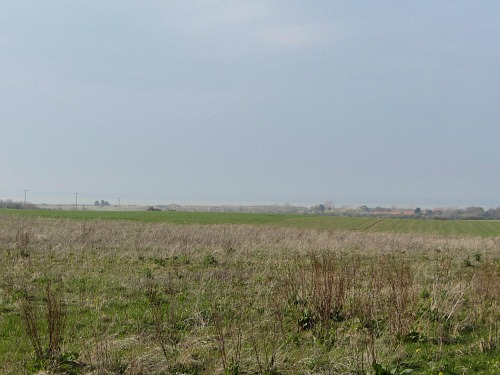 Not long to go now and I'd finish this trail.  I was beginning to feel elated.  I did wonder at this stage whether I'd have to end the walk on the road, but luckily for me I was taken alongside a field and down through a narrow hedge lined path passing the last Norfolk songline, until I reached Beach Road.  I didn't mind walking the very final stretch on this narrow lane as I felt I'd had a lovely day walking completely on tracks.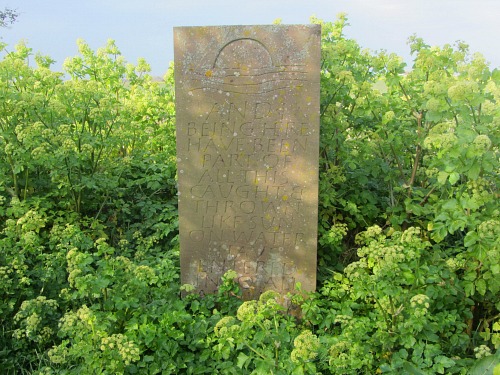 Finally I reached my destination, the sand dunes of Holme-next-the-Sea.  I'd started off the day in bright sunshine, but unfortunately as I neared Holme, the weather slightly changed and became patchy sun and cloud.  It didn't dampen my spirits though, I was so glad I had walked this path.   I had to touch the Peddars Way waymarker sign of course, and I promptly sat down on one of the nearby sand dunes to reflect on this interesting and historic 4 day walk.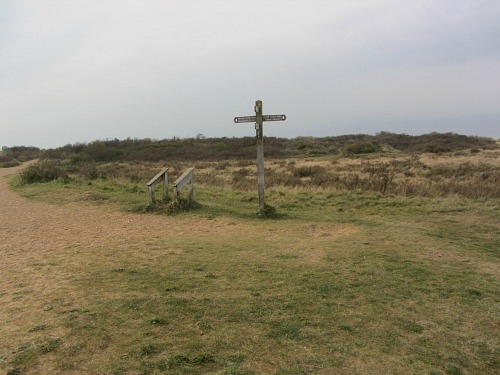 This was a walk that had taken me through pine forests and woodland, heathland and open countryside, tarmacked roads and wide grassy tracks and only four villages to finally reach the complete contrast in landscape of a sandy beach and the Holme Dunes Nature Reserve.  Some of it was hard going, but the majority of it was very pleasant.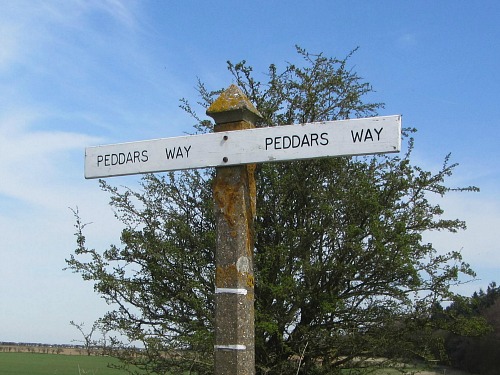 The most abiding memory of it all, for me, was peace.  It was an incredibly peaceful country walk, I hardly came across anyone and I really had the time to think, admire the surrounding, take an interest in the differing landscapes and even occasionally sing to myself!

If you would like to talk about how you can walk this trail with Explore Norfolk UK, then please see more on my Norfolk Walking Holidays page.

Day 1 Knettishall Heath to Thompson
Day 2 Thompson to Swaffham
Day 3 Swaffham to Harpley Dams
Day 4 Harpley Dams to Holme