Walking The Peddars Way

This is a walk full of historical intrigue

The Peddars Way is a wonderful ever changing, easy graded, 46 mile long distance walk starting from the pretty woodland of Knettishall Heath just outside Thetford, through to open countryside and tracks, past historic pingo ponds, along quiet lanes, heathland and arrow straight old Roman roads and tracks to eventually end at the sand and sea on the North Norfolk Coast at Holme-next-the-Sea.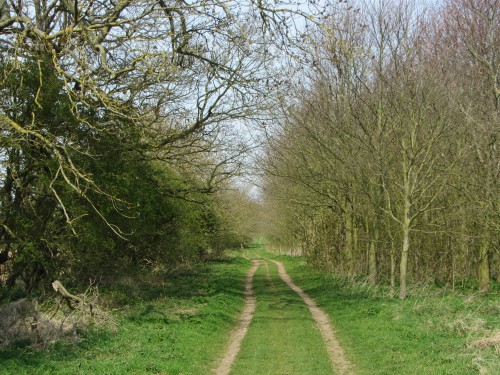 It's a complete contrast to the Norfolk Coast Path, but has so much more to offer in the way of history. 
Peddars Way Walking Holiday Options

This is where you can choose your preferred walking options for your Peddars Way walk and where you can start the booking process.

There are four walking holiday options to walk just the Peddars Way.    Many decide to walk both the Peddars Way and the Norfolk Coast Path in one go.  If you'd like to do that, please see more options on walking both the Peddars Way and the Norfolk Coast Path here.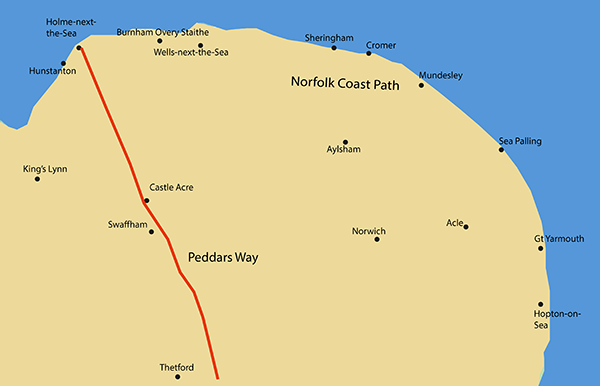 Peddars Way to Hunstanton - 49 miles
---
When you click the "View" buttons or the "book" buttons below, you will be taken to the "We Travel" website which has all the details of these holidays.  This is a platform I use for the booking and payment process, but everything else, and any contact you have, or any questions you have, is with me, Suzy!
3 day walk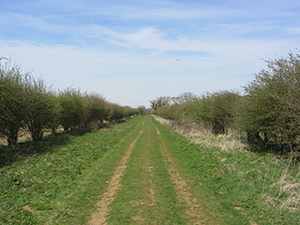 4 day walk
---
5 day walk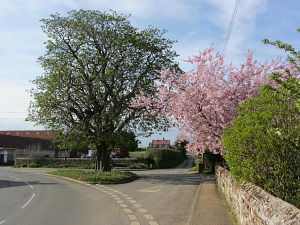 6 day walk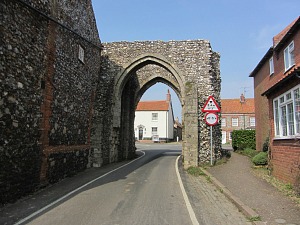 Contact Details
For any of these walks, you can contact us via the enquiry form, or email/phone at the following email address below:
Email: suzy@explorenorfolkuk.co.uk
Tel: +44 (0) 7765 668188
---
If you want to find out more about what you'll experience along the Peddars Way National Trail before making a decision, then please do read more below.
To see how our other walker's have enjoyed their walking holiday experience, why not click here to see the testimonials.
Don't forget that if you want to only walk part of this trail, or part of this one and part of the Norfolk Coast Path, we can tailor a holiday to suit your requirements.
We also have other walking holiday options for you to choose with our Norfolk Walking Holiday options here.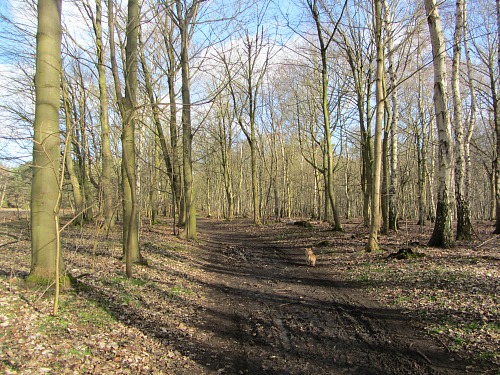 Highlights of The Peddars Way
Along the 46 miles of the trail, you come across precisely 4 villages, Stonebridge, Little Cressingham, Castle Acre and Ringstead.  That's approximately 1 village every 11.5 miles!   So this walk makes for a wonderfully isolated time; time to think, time to switch off, time to just be at one with yourself.   
"I wanted to drop you a line to thank you very much for the marvellous way you organised our holiday. We had a wonderful time and it was voted one of our most successful hikes - a lot of which was down to you."
If you want to find out what it's like to walk the Peddars Way in four days, you can read about this trail on my Peddars Way blog.
History of the Peddars Way
If you understand a little bit about the history of The Peddars Way, it will give this walk a little bit more meaning, because there are times when all you see is straight paths ahead, and at these times it's great to have something to reflect on. 

It's an incredibly historic trail dating back to AD61 when it was used by the Romans to form paths across East Anglia after the defeat of the Iceni tribe who were a celtic tribe and inhabited much of what is now Mid Norfolk.   It starts in an area west of Thetford called Knettishall Heath.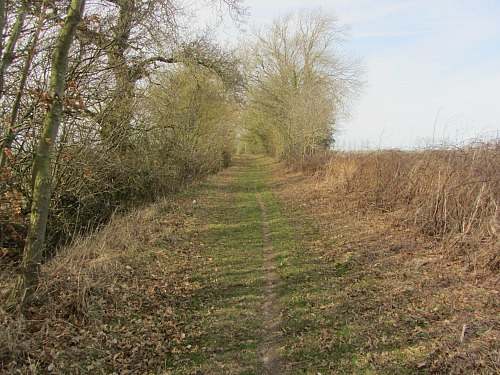 Later, in the 15th and 16th Century this route was named the Peddars Way in honour of the pilgrims who walked to the religious village of Walsingham and the Priory there.   This was, and still is, an extremely important pilgrimage route.   So as you meander along this historic route, bear in mind that you'll be following in the footsteps of Romans and Pilgrims.
---
Historic Norfolk and the Peddars Way
What makes the Peddars Way so magical?  It's summed up well by the article in The Globe and Mail written by Ellen Himelfard when she quotes the historian, Andrew McCloy, as saying the Peddars Way has "wildlife-rich hedgerows, ancient field patterns and broadleaf woodlands, timeless village pubs and churches".
I was also approached by Ellen to share some of my high points along the trail, one particular one was "the peace and tranquillity are fantastic; you'll be lucky if you come across anyone". 
You can read the full article here.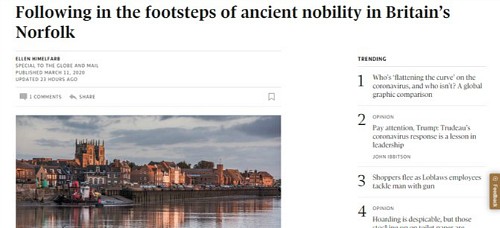 ---
What You'll See On The Peddars Way
Woodlands
On the early part of the trail you'll walk through various woodlands, some littered with silver birches and oaks and other wonderful beech trees.  And you'll also come across desolate looking pine forests with cones galore on the ground.   Obviously the colour of the landscape will depend on what time of year you walk the Peddars Way.  Vivid golds and oranges will abound in autumn, whilst spring will provide you with new bright green leaves and possible blossoms.  Winter (which is when I took these  photos, gave me wonderful leaves on the ground and woods I could see straight through). 

Heathland
You'll walk past a few heathlands.  One important heathland is Natural England's Brettenham Heath National Nature Reserve which stretches for as far as the eye can see and is hugely popular for birdwatching. This is the largest heathland in Norfolk and borders the MOD Training grounds. 

Pingo Ponds
Fairly near the beginning of the walk you reach Thompson Water which is renowned for its historical Pingo ponds (low hills formed back in the Ice Age) – yet more history on this path.  It's well worth taking a few moments to walk off the Peddars Way track at this stage and walk amongst a few of them.  If you do this, you'll also get to see the purpose built lake of Thompson Water which is beautiful.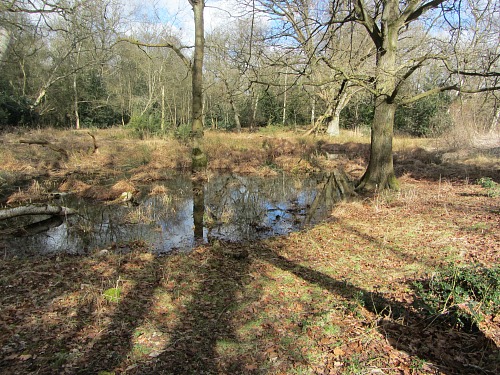 Most pingo ponds in the UK have been ploughed up - the only other ones that have been found are in the Arctic Tundra, so again you're walking amongst historical landscape.

"Thank you for, on very short notice, making all the arrangements for me and having added the bag service, that was good advice and definitely the right decision."
Find out more about how you can walk this fascinating trail with Explore Norfolk UK here.
Priory Ruins

As you approach Castle Acre, you'll walk over the pretty River Nar and see Castle Acre Priory ruins in the distance.  If you use Castle Acre as a rest day, this is a great place to come and visit, as well as the old castle ruins at the other end of the village.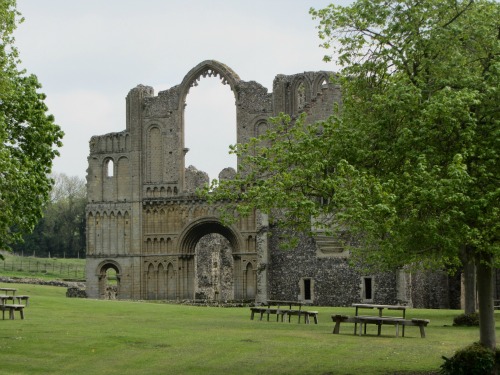 Military Training Zones
None of your WWII relics here (as on the Norfolk Coast Path).  This is a modern day army training ground.  You'll often hear a deep boom of a tank being fired, or in my case when I reached Little Cressingham, mighty machine gun fire.  Practice is vital for Her Majesty's Army, and this is one of the very important training grounds in the UK.  When the red flags are up, you know you may hear or see action.

Open countryside
The Peddars Way is what I would term as a real "country walk".   This wonderfully peaceful walk takes you alongside very many large arable fields.  Farming is vital in this area, whether it be pig farming or arable farming.  As you relish in the peace and quiet of your walk, a thousand miles away from any thoughts about work or home, you'll notice that life still goes on, with tractors working the land and livestock being fed and watered.

Norfolk Songlines
One interesting aspect of this walk is that you'll come across the Norfolk Songlines created by Hugh Lupton.  

The whole point of songlines is to tell the story between the connection of the track and the landscape which originates from this Aboriginal concept .  The Peddars Way is an excellent example of track and landscape and a perfect place for these songlines.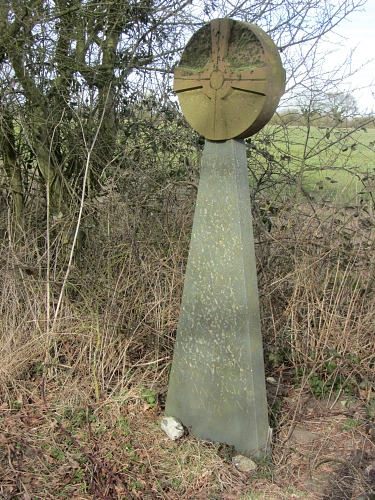 Here on the Peddars Way it started as temporary markers such as stones, reed vanes and earth mounds, but more recently 5 stone sculptures were designed and placed at various intervals with thought provoking quotes.  Although there are very few places to sit on this trail, once you reach these, you'll find you stop and  take the time to read the inscriptions.  They really get the mind thinking a bit! 

Dogs on The Peddars Way
If you've got your beloved dog in mind, then the Peddars Way is much more suitable for dogs than the Norfolk Coast Path, and some of the accommodation along this route is more dog friendly than on the coast.  However, many still don't accept pets so you do need to let us know if you are thinking of bringing your dog.

Woodland smells, watery puddles, fields to run in!  Wonderful!   However, there are quite a few stretches of walking along quiet lanes, so if you don't want to have your arm pulled out of its socket by being tugged on a lead, then it might be best to leave them at home!

Refreshments
Packed lunches are pretty much par for the course on this walk as you won't come across many villages along the way unless you take a detour.  Population is sparse!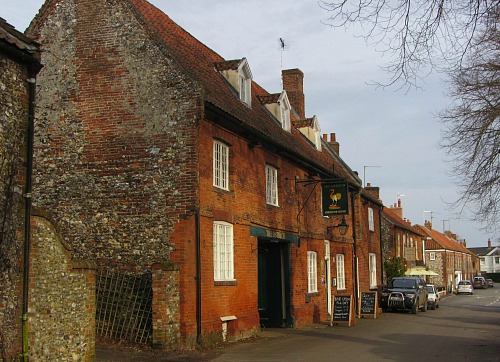 Castle Acre is pretty much the first village you'll come across which has a pub and a tea room, so don't expect to be able to  walk happily into any pub at lunch, as you may be disappointed!  All details of places available to stop or buy provisions are in the itinerary that I provide. 

If you're prepared to make a detour, The Dabbling Duck in the pretty village of Great Massingham is also a great place to stop for something to eat.  It's a very pretty little village too.  Or you may in fact stop here over night.
Population isn't the only thing that's sparse along this trail.  Accommodation is also quite sparse but all the owners of the B&Bs are so friendly that you'll love staying with them.   Explore Norfolk UK has found some great bed and breakfasts for you, with extremely friendly hosts and lovely comfortable rooms. 
"I'm home from my wonderful walking holiday with memories to treasure for the rest of my life.  I can't thank you enough for your flawless arrangements, making the walk completely enjoyable and stress free."
The thrill on reaching the beach at Holme is something you won't forget.  Having started in a wood way back on the edge of Norfolk, at times wondering if you were ever going to make it as you walk along the arrow straight roads, to see the sea ahead fills you with such wonderful thoughts of your past 3 or 4 days that you'll be glad you made this historic walk.

This is a most beautiful walk at any time of year, but perhaps particularly in the spring and autumn, just when the buds are beginning to show, or the pretty autumnal orange and gold leaves are turning.

It's such a different trail from the Norfolk Coat Path that to walk both trails in one go will leave your mind buzzing with wonderful thoughts of "how can a county be so different in such a small area".   

I'd love to help, discuss and suggest how you could make this walking holiday one to remember.

Contact Details
For any of these walks, you can contact us via the enquiry form, or email/phone at the following email address below:
Email: suzy@explorenorfolkuk.co.uk
Tel: +44 (0) 7765 668188
---