Brancaster Staithe Norfolk
Explore Brancaster Staithe Norfolk
and Burnham Deepdale

You can't mention Brancaster Staithe Norfolk without mentioning Burnham Deepdale.  The two villages merge into one, along the main coast road, and share many of the facilities available here such as the tennis courts, the pretty church and the village hall. 

This is a little part of Norfolk that you may not know.   Situated just above the Norfolk Coast Path, it's a great stopping off point for all sorts of activities: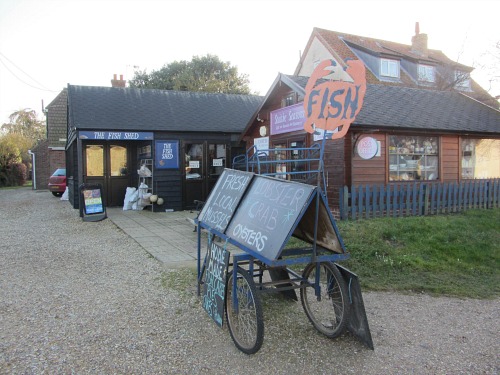 This isn't your Chelsea-on-Sea here!   It's just plain good old down to earth local Norfolk, even though it's on the very popular North Norfolk coast and next door to the very well-known village of Brancaster.  There are no pretences here which is why I love it.  And what's even better about it is that it looks out onto the beautiful swathe of salt marshes and beyond.  Just a few steps from the main coast road and you're overlooking some of the best landscape in Norfolk.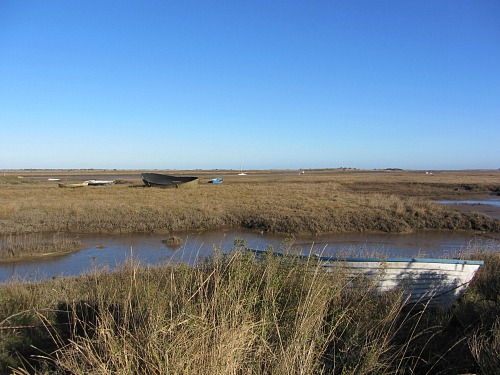 Don't get me wrong, I love places like Thornham and Blakeney, but if you want to experience a no-nonsense part of the North Norfolk coast, then Brancaster Staithe Norfolk and Burnham Deepdale are the places to come. 
And with a myriad of circular and coastal walks around here, you could spend hours just taking in the most amazing views across the marshes out towards the sea.

Brancaster Staithe Norfolk and
Burnham Deepdale
Birdwatching
Brancaster Staithe and this stretch of the coast is one of the best bird watching areas in the UK.

Just the walk along the Norfolk Coast Path from Brancaster to Burnham Deepdale will throw up a whole host of wildlife, from egrets to curlews to redshanks to any other bird you can think of that will be seeking out food, either from the mudflats when the tide is out or waiting patiently at high tide for the tide to turn.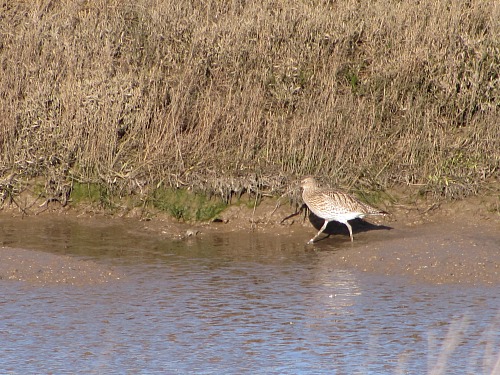 And if you forget your binoculars or any other bird watching piece of equipment, including a bird book (!), there's an excellent shop in Dalegate Market called One Stop Nature, with very friendly and extremely helpful assistants to give advice on anything you need.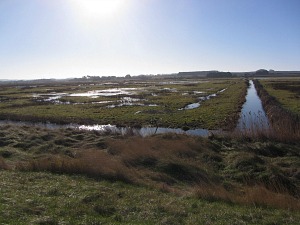 And of course, don't forget that this stretch of the Norfolk Coast Path is part of an Area of Outstanding Natural Beauty and heads on towards the Holkham Nature Rerserve (which stretches from Burnham Overy to Wells-next-the-Sea), so it all happens here!

Scolt Head Island, another important National Nature Reserve, is just a short distance out from Brancaster Staithe Norfolk, again well known for bird watching.  You can see it from here, but if you want to get out to Scolt Head, you can either use the local resident Jon Brown who runs Branta Cruises from Brancaster Staithe, or catch a ferry  from Burnham Overy Staithe when they're running.

Sailing in Brancaster Staithe Norfolk
As I'm not a sailor, I shan't pretend to be an expert, but I do know from my Norfolk friends that sailing is supposedly excellent from Brancaster Staithe Norfolk, and suitable for both beginners and experienced sailors.  They have a sailing week every August so what a fantastic place to base yourself.     And from Northshore Sport, right opposite the harbour entrance, you can book your sailing courses, or even powerboat courses.

Brancaster Staithe Harbour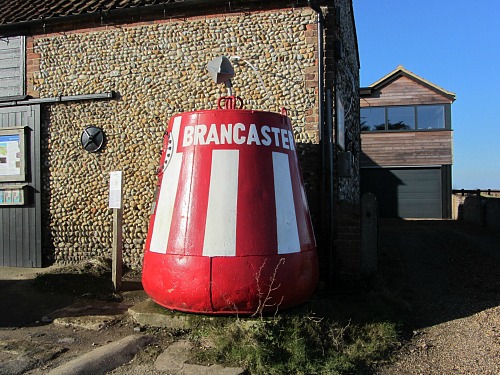 Brancaster Staithe harbour is one of those very typical Norfolk coastal creek harbours.  No white boxes telling you where to park your car, no restrictions, however you should be careful of the tide times as tidal flooding does occur and you may find you come back to a submerged car!  The Norfolk Coast Path cuts right through this harbour and on towards Deepdale Marshes which is an excellent walk amongst magnificent swathes of salt marshes, creeks and flood meadows - just beautiful.

Eating in Brancaster Staithe or Burnham Deepdale

Brancaster Staithe Norfolk and Burnham Deepdale has three good places to eat.  The Jolly Sailors pub, who have their own pizza oven and cosy bar, the White Horse Inn, a slightly more upmarket establishment with North Norfolk prices, but again the food is excellent and the Deepdale Café at Dalegate Market.

Walking
This is such a fantastic stretch of the Norfolk Coast Path with incredible views out over the salt marshes, you'd be mad not to see for yourself!

I probably go on far too much about how beautiful the Norfolk Coast is, but you only have to walk along this stretch of the Coast Path, around Brancaster Staithe and Burnham Deepdale to see what I mean.  You won't be disappointed.
There are a few suggestions of more coastal walks here.

Fresh Fish
And what about getting fresh fish here?   If you like fish, and particularly fresh fish (none of your supermarket fish that's been sitting on ice for goodness knows how long), then you'll be in for a treat. 
Here at Brancaster Staithe you'll only get fresh fish caught from the local fishing boats and sold from wooden huts dotted around the village and harbour.  There's the Fish Shed right on the road, as well as various signs for 'mussles for sale' on the outside of houses, and if you catch them at the right time, you'll even see the local fishermen at work, grading the mussles from their catch.  There is still a really important fishing community here in Brancaster Staithe, and long may it continue.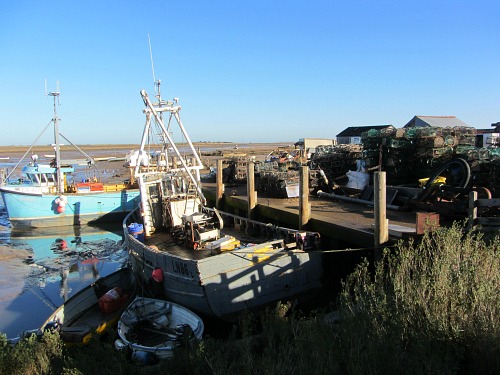 Burnham Deepdale and Dalegate Market
This is where you come when you want a true bit of 'Norfolk living' on the coast.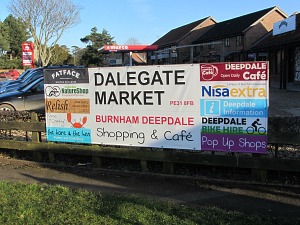 The Deepdale Camping and Dalegate Market was started as a tourist information centre and youth hostel, and eventually, after receiving so many enquiries about the local area, the owners expanded and it has now grown into a place to be reckoned with.   

Camping at Burnham Deepdale

The camping here is amazing.   Glamping has become the trendy thing to do now, but did you know that Deepdale camping was the first place to have glamping in Norfolk?!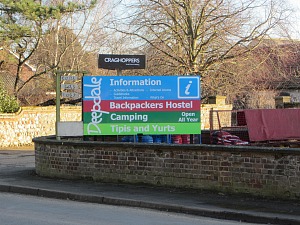 You have endless choices of how to camp here on the Norfolk coast.  You can either
use the hostel with bunk beds and self catering facilities

pitch your own tent

park your campervan

hire one of the six tipis available or

one of the four slightly bigger yurts, or

even one of the two shepherds huts that sit on top of the hill looking down towards the coast (incidentally, all of these are made in Norfolk).  

It's a fun way of camping on the Norfolk coast in a different style to the one you may be accustomed too, give it a go!  
Deepdale Café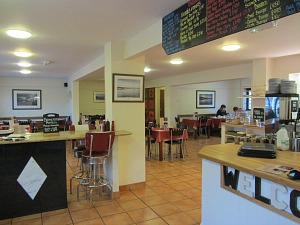 With the Deepdale café a few meters away, as well as a supermarket, how convenient is that?!  It's a fantastic café with very reasonable priced food, making it an excellent stop off point before you reach the rather more glamorous villages and the slightly pricier gastro pubs further along the coast.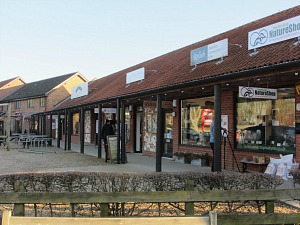 And while you're refuelling your stomach at Deepdale café, you can also have a little bit of retail therapy with the handful of independent local shops a few paces away (and one chain, Fat Face!).   These two villages work together to support as many local businesses as they can.  Every week from April to October there are local businesses in 4 pop up shops in Dalegate Market, so whether you're here for one week, two weeks, or a local, you are guaranteed to get a change of shops.  What a great way to bring weekly fresh ideas to your shopping trip!

Events are put on all year round here, but it has to be said that the most popular one is the Christmas market, pulling in 12,000 shoppers in December 2014!  Wow!  So many stalls all promoting local produce, business, and creativity.  With much of the village full to the brim with holiday homes, it makes sense to try and retain local business as well, and Dalegate Market really encourages this.  Hats off to them I say.

Peace and Tranquillity

And finally, if you're after a bit of peace and tranquillity, the very pretty St Mary's church is open daily and is one of the 124 round tower churches in Norfolk, this tower being a very picturesque Saxon round tower.  It also houses a Norman Font and medieval glass.  The next door village of Burnham Norton also has a round tower church.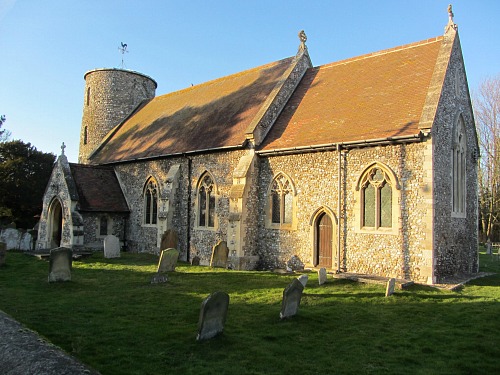 So why not come and explore a part of this North Norfolk coast that still has a working fishing harbour, freshly caught fish, unusual camping facilities, retail therapy, different eateries and the wonderful coast on the doorstep?

On either side of Norfolk's Brancaster Staithe and Burnham Deepdale are Titchwell RSPB site and the Norfolk Wildlife Trust Cley Marshes, both excellent bird watching sites with state of the art facilities and real treasures for nature lovers on this coastline.

---