RSPB Reserves In Norfolk

The RSPB reserves in Norfolk always offer something special for everyone, and are probably one of the great ways of engaging children in discussions, encouraging them to learn about the importance of wildlife, connecting them, and you, with nature, and helping to preserve the future of our dwindling species.  
The RSPB need our help.  The number of species has drastically declined in recent years, and it's therefore very  important that we now play our part in helping to change this by "giving nature a home".
With their encouragement, through fun and interesting challenges, activities and campaigns that inspire the young and old alike, now we, too, can make nature a part of our lives.
The RSPB work tirelessly to  conserve all wildlife, not just birds, whether it be on the many reserves and land they manage, or by encouraging us to open up our gardens to nature and to make nature a part of our lives.
With the many events that they organise at the RSPB reserves in Norfolk during the year, this is the perfect opportunity to take yourselves and your children along to one of the Norfolk RSPB reserves, discover something new, and start to connect with nature.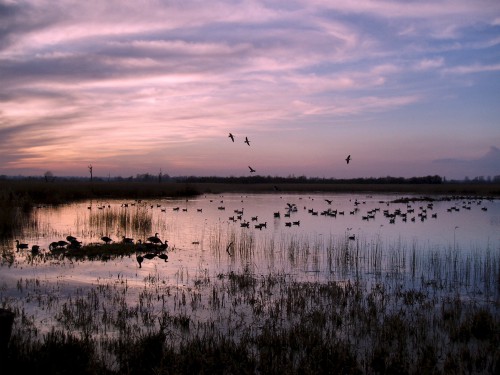 History of the RSPB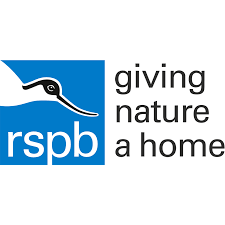 The RSPB is the largest nature conservation charity in the country, set up as the Society of Protection of Birds (SPB) in 1889 to stop the trade of plumes that ladies wore in their hats in the Victorian era.  These plumes came from birds such as the egrets (which you'll hopefully see at the RSPB reserves here in Norfolk), birds of paradise and other species.  In 1904 they were granted a Royal Charter and hence became the RSPB.
The whole point of the RSPB in the UK is to protect all wildlife, not just birds, and to encourage you and your families to enjoy and connect with nature; to "give nature a home" in your own garden, to discover wildlife you never knew about, and to help conserve the declining number of species. 
They do this through campaigns and operating and managing nature reserves.  We are very lucky in Norfolk to have 3 RSPB reserves which we can visit all year round.
3 RSPB Reserves In Norfolk

In Norfolk there are three major RSPB reserves, out of a total of 200 in the country.  The main ones here are RSPB Snettisham, RSPB Titchwell Marsh and RSPB Strumpshaw Fen.   Each one is unique and totally different.  
Visiting the RSPB reserves is easy, and even more so when there are events to encourage you to go along and enjoy the natural surroundings and amazingly wonderful wildlife.
RSPB Titchwell Marsh Nature Reserve is on the beautiful North Norfolk coast and has an excellent visitor centre with shop and café and is very good for wheelchair and pushchair accessibility.  RSPB Strumpshaw Fen has a small reception with refreshments available and has a some paths suitable for wheelchairs/pushchairs and is a large reserve in the Broads, and RSPB Snettisham  is just an open reserve on The Wash with no facilities and probably not the best for accessibility but you can contact the ranger to plan a visit.  However, the Wader Spectaculars which you can read about here, are amazing!
---
For Families – The Wild Challenge

Talk about encouraging your children to get outside and look at nature more carefully - I love this idea!  This Wild Challenge is just what's needed in the age of computers and phones that seemingly are stuck to everybody's heads!
There are lots of online activities and this is something to do during the holidays, or even just during normal school time.  It's time to get your children involved and connect with nature all around them!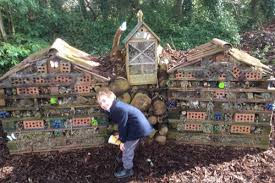 With this Wild Challenge, they can aim for an award by completing various tasks which will give them a chance to learn something new about nature and wildlife.
The RSPB gives you the chance to choose the challenge and tells you what you'll need for that particular challenge and ideas to go along with it.  I think it's really exciting and inspiring.  And it doesn't have to be at one of the RSPB reserves, many of the challenges can be done in your own back garden, or even on a window box.
Find out more about this exciting initiative here.
At the bottom of that particular RSPB website page is a link to all the available activities.  Here are some examples:
One of the challenges is the Nature WOW – yes they need to find something WOW about their surroundings – a great chance to discuss and discover new experiences together, be it the night sky or, here in Norfolk, how about something like the wader spectacular or the flight of the Pink Footed Geese which you can see at RSPB Snettisham.  But it doesn't have to be at RSPB reserves, it can be anywhere.  They even mention deer rutting which you may see at some of the stately homes such as Holkham Hall, or Snettisham Deer Park.  All the time you're thinking about nature and wildlife.
Another challenge is a Wildlife Survey.   The RSPB need your help, so this is an excellent way to get your children interested and involved in looking at the birds in your own garden.  And if you look for long enough, you'll see a huge variety, maybe some you didn't even realise came into your garden.
Another one is pond dipping – RSPB Strumpshaw Fen  has a great pond for this activity or you could go rock pooling – a great place for this is at West Runton Beach .  Or how about getting them to build a mini pond in the garden.   The activities are endless.  I only wish this idea had been around when my children were younger.  
I could go on and on – we all love Spring, the RSPB have produced an excellent Springo worksheet (yes that is correct!)  which the children can tick off when they see new life emerging in this wonderful season around about and at some of their RSPB reserves.    Counting the petals on the daffodils that come into bloom, tapping a catkin to see what happens, spotting something flying that isn't a bird or a bee.  I'll stop now!
Give it a go!
---
Give Nature A Home

This is what the RSPB stand for right now - "giving nature a home"; wanting to encourage more nature to our gardens and to help conserve the wildlife that we have.  With declining numbers, this is a vitally important campaign, and one where you can "do your part" for nature.  Here there are all sorts of ideas for things to do in your garden which will bring wildlife to your back door.
Here are more details about this ongoing campaign.
---
OTHER EVENTS
RSPB Titchwell

RSPB Titchwell holds other events during the year such as:
Beginners Birding
Photography workshops
Discover Titchwell (join a guide and discover the birds and wildlife around the reserve)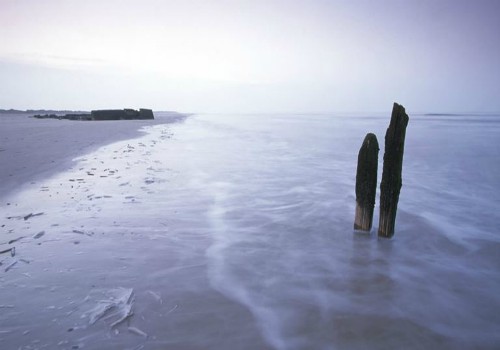 This RSPB reserve is particularly accessible for wheelchairs, has a very modern hide (to keep warm from those winds blowing from the sea!) and is particularly well known for its wading birds, wildfowl and geese.  With the sea on one side and the fresh water meadows on the other, it brings a diverse range of wildlife to watch in one of the very modern hides.  This is one of the best places to see the Avocets, the bird on the RSPB emblem.
This is one of the RSPB reserves that's easy to walk around and not get lost!  With the sea straight ahead and with the sandy beach at low tide, it's a great place to walk and watch the birds. 
Click here for events at RSPB Titchwell Marshes Nature Reserve
RSPB Strumpshaw Fen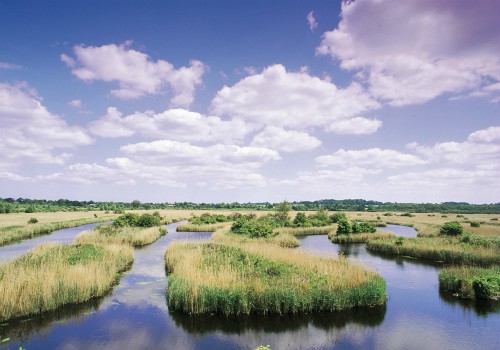 Other events here are:
Improver Bird Watching Course
Dawn Chorus
Fen Orchid Discover
You can even have your own wildlife safari at RSPB Strumpshaw Fen.  It's an event that is tailored to suit you and your group and you can even discover areas that aren't open to the public.   Prices start from £80 and you need to call to discuss pricing in more detail, but this is a great idea for something different to do.
Click here for events at RSPB Strumpshaw Fen
RSPB Snettisham

This is THE place to see the Wader Spectacular and the flight of the Pink Footed Geese.  Usually from late summer to early winter, it really is an incredible sight and one you just have to see.  And the noise of the pink footed geese as they take off from the mudflats and fly over is another "must see".  This really is nature at its best.    You can read more about these two spectaculars here
This is a great RSPB reserve for a short circular walk around the reserve, stopping on the way to drop in on the 3 hides that you'll come across.
For a guided wader watch you can find more details here:
I really hope that you find some wonderful events to go to at some of the RSPB reserves and enjoy your visits.  Once into nature, you won't turn back!