Why Norfolk Broads Boating Holidays Are The Best Kind Of Staycation

Norfolk Broads boating holidays are probably one of the best types of staycations available in the UK.   
When it comes to staycations, the British are more than a little spoiled for choice. We've got the Peak and Lake Districts, the Cotswolds, and more than a few historic cities to decide between.
But what we've also got is the amazing Norfolk Broads, a rich network of waterways that can legitimately lay claim to be the home of boating in Britain.
Follow In Nelson's Footsteps And Take To The Norfolk Waterways 

Indeed, the Norfolk Broads is where the county's most famous son and Royal Naval officer Vice-Admiral Horatio Nelson first learned to sail back in the early 18th century. It's also been a prominent destination for leisure boaters since the late 19th century and has seen its fair share of cruisers over the years. At first, it was small yachts rented out by John Loynes that filled the watery landscape. By 1908, the enterprising Harry Blake had launched an additional agency that proudly offered a "catalogue of yachts, wherries, and boats of all description for hire". 
The 1930's saw the rise of power cruisers and with it a whole new approach to boating. No longer the preserve of experienced boaters with sturdy sea legs, the waterways were opened up to young families who spent their summers mooring up at waterside pubs, visiting nearby attractions and generally "messing around on boats". 
The Norfolk Broads Become A National Park

Officially earning national park status back in 1989, the waterways and wildlife benefit from special protections that ensure that the place remains postcard-perfect year after year. To reflect the specialist conservation work afforded to its environment, the area was renamed as "the Broads National Park" in 2015. Interestingly, it's the only national park to feature a city (Norwich).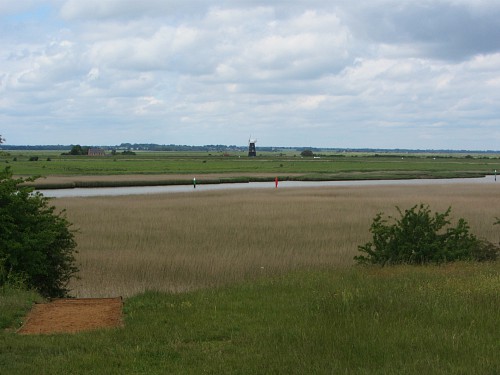 All of this to say that the place is beautiful and one of the finest places to visit in in England.
Norfolk Broads Boating Holidays

But, why do Norfolk Broads boating holidays make for a staycation better than any of the alternatives, and why do families still flock to its waterways every summer?
Is it the rich range of rare wildlife that makes itself known to visitors? 
The assortment of intriguing landmarks? 
The abundance of great places to eat and drink? 
The slower pace of life?
It's likely that it's a combination of all these things that makes a Norfolk Broads boat hire such an attractive option for a staycation.
But there are other reasons that aren't immediately obvious that make a Norfolk Broads boating holiday truly special.
Choice Of Boats To Hire

Quickly becoming a popular holiday choice, the demand for such escapes has meant that there are now more than a thousand boats available to hire on the Norfolk Broads. From Edwardian trading wherries to far more sophisticated and modern boats, there are a great deal of options on offer. Certainly, it's the more modern boats that are easiest to pilot, with their range of onboard electronics assisting with everything from cruising to mooring.
No Experience Needed!

First and foremost, a Norfolk Broads boating holiday makes for a perfect staycation because it requires no prior experience. With the majority of boat hire companies providing all of the tuition necessary for you to get in the cockpit and comfortably begin navigating the water, you'll  have no difficulty cruising and mooring up at your preferred destinations. 
Thanks to the open nature of the waterways, as a first time boater you also won't have to contend with the tricky business of locks and you can simply enjoy the freedom of exploring. This naturally makes boating on the Broads a far more attractive prospect than hiring a boat on a canal where things are a lot more challenging!

Enjoy the surrounding countryside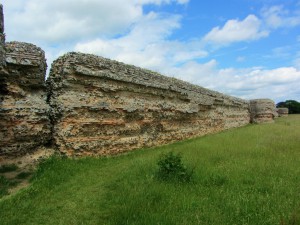 Norfolk Broads boating holidays also afford you with far more choice than a holiday on land. Instead of being tied to a single location, you can visit a number of destinations during your holiday.
When at the helm of a Norfolk Broads cruiser, you'll be able to visit the village of Wroxham, the small market town of Loddon, the boating centre of Reedham, and the well-preserved ruins of Burgh Castle inside of just a few short days. 
Of course, there's also the option of simply cruising around at a leisurely pace and enjoying the scenery- a recent poll conducted by Wroxham-based hire company Norfolk Broads Direct found that 39% of their customers considered cruising on the water to be their favourite part of visiting the Broads. When it came to mooring up and exploring, it was the medieval surroundings of Ranworth which secured the top spot, with the destination taking an impressive 37% share of the votes. And Ranworth is a short sail to St Benet's Abbey, another ancient Norfolk ruin.
In the absence of a fixed itinerary, you can also extend your stay at places that suit you best. Should you discover that a certain village has a charm that draws you in, for example, there's no urgency for you to leave and you are certainly able to enjoy it for as long as you like. With plenty of moorings available- and many of them free or let out in exchange for a small fee- it's certainly a convenient way to enjoy a holiday.
There are also no airports to contend with when taking a Norfolk Broads boating holiday. Rather than sitting around waiting for the inevitable delays to be announced, boaters have the luxury of beginning their holiday as soon as they arrive at the boatyard. Increasing the overall amount of time that's spent relaxing, it's clear why so many people prefer to travel by boat than by plane.
Attractions around the Norfolk Broads

Sightseeing and getting involved with activities are also made much easier when travelling by boat. This is particularly true of the attractions which line the banks of the Norfolk Broads. More specifically, when enjoying  Norfolk Broads boating holidays, the following attractions are all hugely accessible:
Roys of Wroxham – a retail outlet more commonly known as "the world's largest village store".
The Bure Valley Railway - a historic railroad serviced by historic steam trains that visitors can book spaces on.
BeWILDerwood - A huge forest park designed for families to explore with their children.
The Fur & Feather - the brewery and tap shop of Norfolk's famous Woodforde's.
Wheatfen - A small and fairly unknown nature reserve in Surlingham which reveals the origins of the Broads.
The Museum of the Broads – A fine establishment in Stalham which tells the storied history of the Broads.
Wroxham Barns - A local farm which invites guests to enjoy food from a locally sourced restaurant.
Fairhaven Woodland & Water Gardens – A suitably tranquil place to soak up nature, visit a tearoom, and indulge in a bit of birdwatching.
Thrigby Hall – An historic hall that allows guests to visit famous wildlife gardens which are home to tigers and crocodiles.  
It's important to note, too, that it's possible to enjoy a day out at the beach when boating on the Broads. In particular, you can access the resort town of Great Yarmouth via the River Bure. Here, a collection of classic seaside amusements is on offer to keep everyone entertained. From arcades to crazy golf and donkey rides, there's everything a family could possibly need to have a good day out.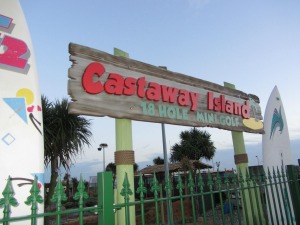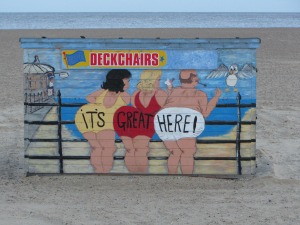 If you're a  family with children, boats are unquestionably a lot more fun than any hotel or campsite. Providing them with the chance to play around in an exciting environment, they're able to make a splash and create memories that go quite a way beyond those created during a holiday on land.
It's important to point out, too, that modern boats feature all the comforts necessary to keep children of all ages occupied. From Playstations to televisions and limited WiFi, children will be fully entertained once they've returned inside for the evening!

Norfolk Broads boating holidays present the rare opportunity for families to switch off and walk away from everyday distractions. In the absence of chirping mobile phones and seemingly endless work obligations, boaters are able to live out their Swallows and Amazons fantasy in peace. At a time when there's a great deal of digital noise going on, it's surely an attractive proposition to walk away and simply enjoy being amongst picturesque landscapes and abundant wildlife without suffering any of the usual daily intrusions.
This freedom from the noise of daily life has the added advantage of allowing you and your family to enjoy some uninterrupted bonding time. Whether it's navigating the waterways together or gathering round the dining table for an evening meal, there's few better ways of spending time together than on board a boat.
Thinking About A Boating Holiday?
Ultimately, this kind of staycation is the ideal choice for couples and families that are keen to see one the finest parts of Britain and experience a range of new things. From sightseeing to the art of boating itself, you're sure to have an unforgettable time when out and about in the national park.
There are numerous boat hire companies for you to choose from for your Norfolk Broads boating holidays, one of them being Norfolk Broads Direct.  So to find out more about the options available, you can contact a member of the team at Norfolk Broads Direct today who will be happy to provide you with all the guidance and assistance you require to hire a boat on the Norfolk Broads.