Church Farm Rare Breeds Centre

Church Farm Rare Breeds Centre is a really lovely farm to visit, full of rare breed animals all looking very relaxed and happy in their respective environments.  It's a superb way of giving you the chance to get up close and personal to animals that you wouldn't normally see, let alone be able to touch.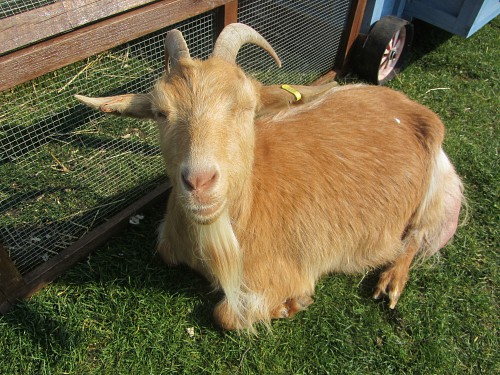 And who doesn't like cuddling guinea pigs, stroking goats and feeding lambs, or funniest of all, watching some pig racing?!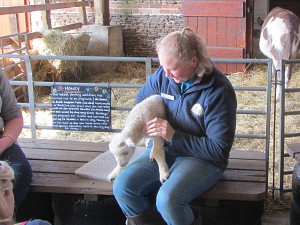 All of these encounters are possible when you visit Church Farm Rare Breeds Centre, but be aware that it is dependent on the particular seasons.  For example, lambing time is from February to May.  Pig racing takes place when lambing has finished etc. 
And once you've spent your time looking and being with all the animals, you don't need to go home!  There are so many other activities that the children can do  (below), you won't be bored here!
You can also get a chance to pet some of the animals during the Animal Encounters session which are held at different times during the day. 
The Rare Breeds at Church Farm, Stow Bardolph

The rare breed animals that you'll get a chance to see are sheep, pigs, horses, guinea pigs, poultry, rabbits, goats and more. To get an idea of what some of these rare breeds look like, click over to the Church Farm Rare Breeds website here and you can see photos of most of the animals and read about them too before you go.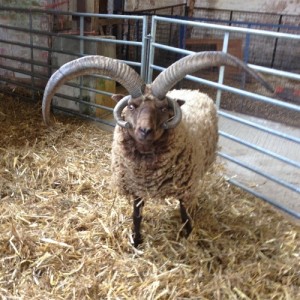 The Manx Longhorn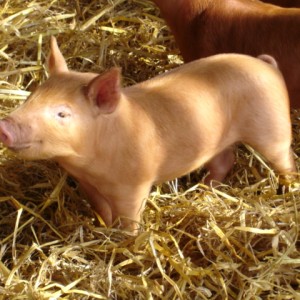 A Tamworth piglet
You can enjoy the two petting pens where you'll see some of the rare breed poultry or even a hairy sheep that you can stroke, as well as the huge Giant Flemish rabbits and guinea pigs.   
The day I went was a lovely sunny day and some of the animals were rather enjoying the sun!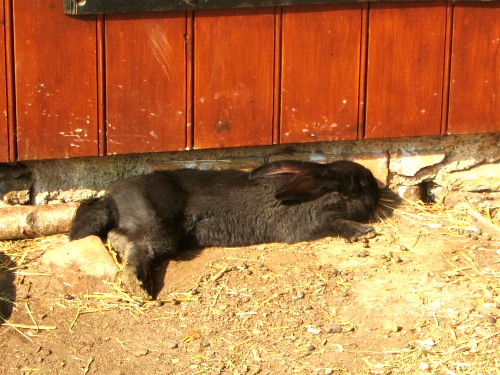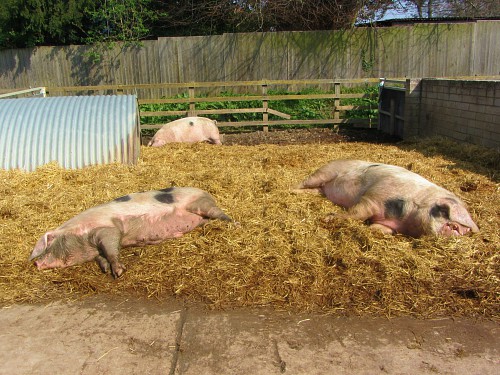 Feeding of the animals isn't allowed in the petting pens, (for the very good reason that they then become both annoying to you, the visitor, and they also get into the habit of biting if food is constantly being given).  But you will be able to stroke the animals that are here.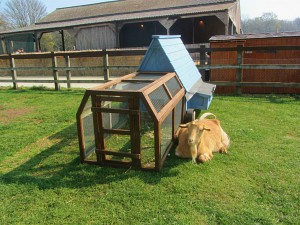 There are covered barns which have the lambs (at lambing season) and maybe one of the donkeys, pigs and so on.  They do change the animals around so they're not always in the same place.  Walk past the pig pens with some fantastic examples of rare breed pigs such as the Gloucester Old Spots, Tamworth's and British Lop (the rarest of British pigs).  Again, I was very lucky to see some adorable little Tamworth piglets.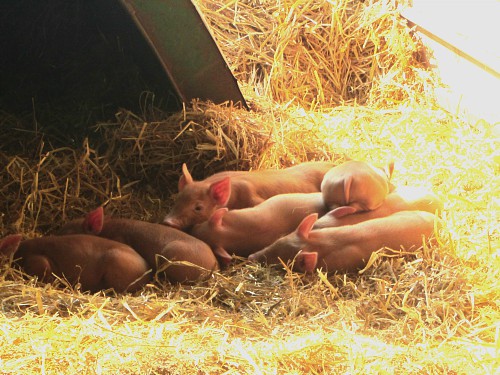 Adorable Tamworth piglets!
Then you can venture to the paddocks where you'll spot the Suffolk Punch horses (Britain's oldest breed of heavy working horse), the pigmy goats and varying species of sheep including the Swiss Valais Blacknose who are very hairy (!) and very rare, with only a few thousand left and date back to the 1400's.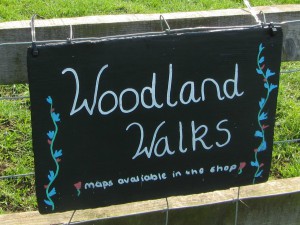 There really are some wonderful animals at Church Farm Rare Breeds Farm.  Children can also walk around the farm filling in a quiz which always makes it even more exciting for them, especially when they find the answers!

You may even want your children to run off a bit of excess energy by going for a woodland walk and then come back to either the indoor play area or the outdoor play area which they'll love.

History of Church Farm Rare Breeds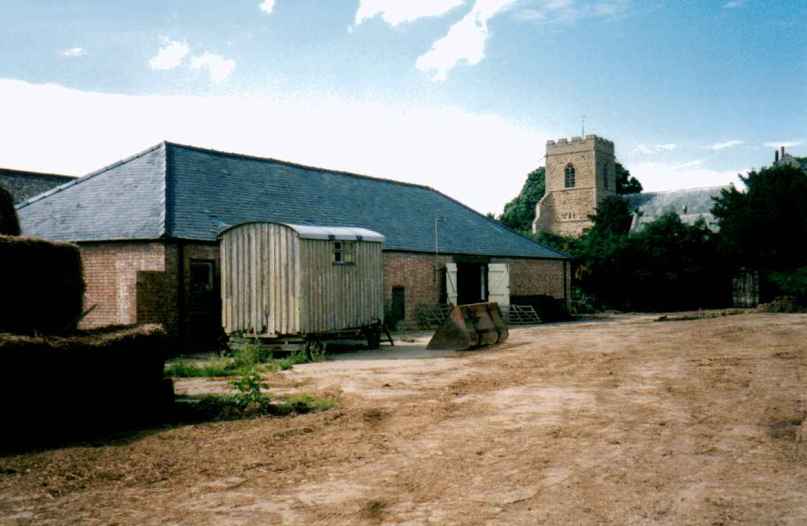 Church Farm Rare Breeds Centre has an interesting history attached to it.  It used to be a dairy farm, but had been unused for many years.  With many wonderful old outbuildings going to ruin, William and Elizabeth knew they needed to think of ways to use this part of the farm, and to see the buildings crumble and the land go to waste was not an option.  Hence the birth of Church Farm Rare Breeds Centre!  You can read more about the history of the farm here.
William and Elizabeth have certainly put in many years of hard work to grow and really expand this fun and informative rare breeds centre.
Lambing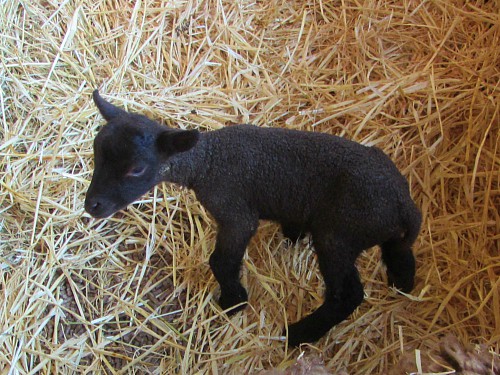 I have to give "Lambing at Church Farm Rare Breeds Centre" it's own heading and a special review as it is a huge attraction, incredibly popular and very important in the life of a working farm.  Luckily, it usually happens over the Easter holidays (obviously depending on when Easter is), so there is ample chance to visit if your children are school age.  If they're younger, then you can go anytime at all!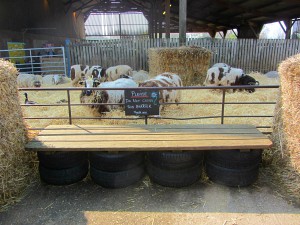 Here you'll get to see the whole cycle of a lamb from the pregnant ewe, to the lamb being born (if you're lucky enough to be there at the right time), to the suckling lamb and then the happy little frisky lambs in the fields!
The pregnant ewes are put in a maternity ward (yes, it really is!).  This is a fenced off large area covered in knee deep straw for the sheep to happily roam around just before giving birth.  This is where you may well see a lamb being born too.
Once they've given birth, they are then moved into the mothering pens in the covered barn.  Here you can watch them look after their new-born.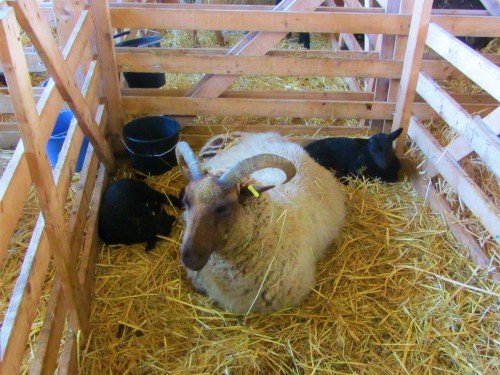 Then you can book in to bottle feed the lambs.  There are 4 sessions a day at which you'll get a chance to hold the bottle for the lamb to suckle.  It does get very busy though so make sure you're there on time.  The morning times are usually the most popular.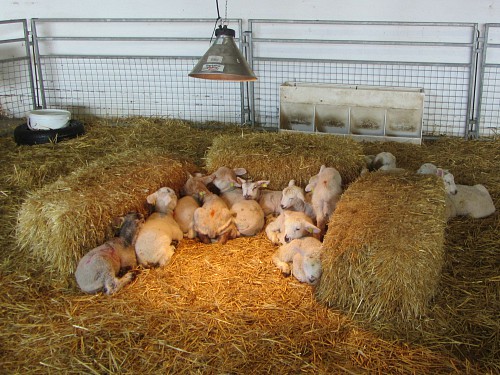 And to cap it all, there's a lovingly restored shepherd's hut  which was used by many a shepherd on the farm and you can see  just what it was like to be a shepherd during the  lambing season.  Not many creature comforts here!
This is a fantastic opportunity for young children and adults to come and see how wonderful nature really is. 
Lambing time isn't just for little children though!  It's also very popular for grown adults, many of whom love to visit Church Farm at lambing time and then have tea and cake in the restaurant!
Other Activities at Church Farm Rare Breeds Centre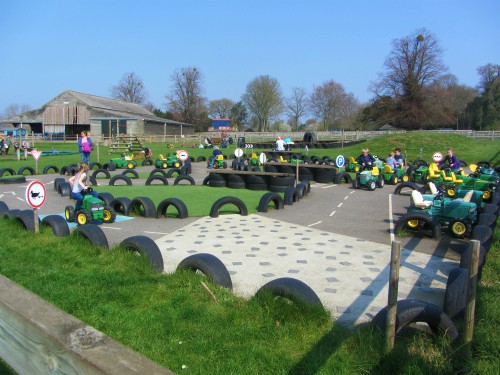 With children very much in mind, and apart from all the special animals, you'll find the following to entertain everyone:
a huge indoor play area
outdoor adventure playground with wooden climbing frames, swings etc
a straw barn as well as a huge sandpit
Ride on pedal tractors with a track
Trampolines built into the ground
Donkey treks
 "Proper" tractor rides (!)
a café/restaurant, picnic tables and ample seating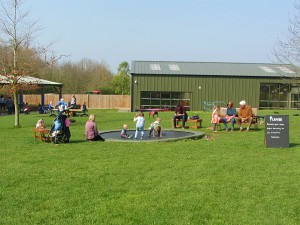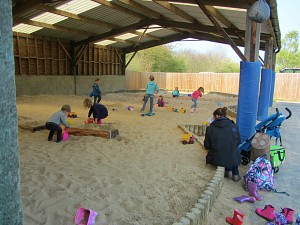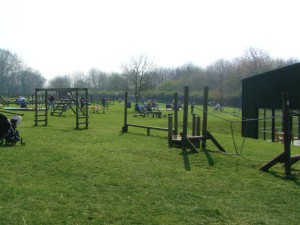 Indoor play area

This is an amazing area for your young children to really enjoy themselves.  It's called the Treehouse and is split into two areas:
One for the over 5's and 
one for the under 5's 
A fantastic idea as you don't have to worry about your young ones getting knocked over or pushed aside by the older children.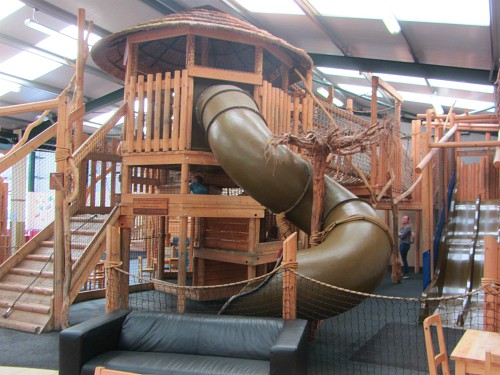 The over 5's play area
The over 5's area has the shoots, climbing towers, rope walk ways, double slide - everything you expect from an indoor play area (you can also hold parties here too).   
And for you adults biding time while the children enjoy themselves, there's plenty of room for you to sit on comfortable sofas and seats and enjoy a cup of coffee, cake and even magazines!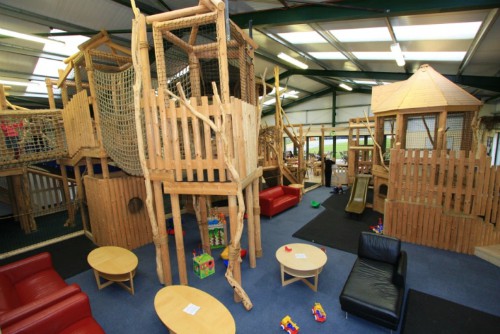 The under 5's play area
The under 5's area is carpeted and has a mini tower, shop fronts and slide. #
To get to this area you have to go through a gate so it's very obvious and you won't get the bigger children coming through accidentally.   
There are also toys such as giant lego and a train set which they can enjoy as well as books for you to read on the comfortable cushions.   
The Tea Room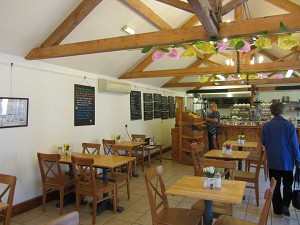 There are a few choices for you at Church Farm.  The tea room in the main building serves lunches such as jacket potatoes, pasta, homemade soup, or delicious homemade cakes, scones, coffee, tea and much more.  Any of these can be eaten in the tea room, the indoor play area or on one of the many tables outside.  There is plenty of seating!
Outside, next door to the tea room is The Hatchery where you can also purchase food if the tea room is busy.
For more on what the tea rooms serves, click here 
And not to be left out, there's also a lovely gift shop where you can wander around after your visit! 
Other Events and Christmas Time At Church Farm

In case you thought that this was only a farm to come to in the Spring and Summer months, you are greatly mistaken!  Father Christmas comes to visit Church Farm so don't forget to let your little ones know!  He resides in his woodland retreat.
Here are more details on the events held at Church Farm.
Prices And Opening Times

For prices and opening times, please see the Church Farm Rare Breeds Centre website here.
It is open all year, but not every day during the winter months, so please do check the website for exact details of the opening times.
---
This really is a great way to experience life at an animal farm and one that you'll really enjoy. 
Once I got to the end of this review, I realised just how much there was to see and do here at Church Farm Rare Breeds Centre!