Norfolk Walking Holidays
Explore Norfolk UK gives you the chance to choose which walking options will suit you best


You may be taking your first walking holiday and want a gentle introduction to easy graded walks, or maybe you're an experienced walker but looking for a less energetic and strenuous Norfolk walking holiday and are keen to ensure it's completely hassle free and easy to organise.   Or perhaps you're a solo walker who wants the added comfort of knowing that because we live in Norfolk, you can contact us at any time should there be an emergency.  Or maybe you're coming from abroad and want help in planning your walking holiday around your trip to the UK.
We may just have the answer for you with our walking options:-
And with our Norfolk Coast Path and Peddars Way walking holidays you can:
decide how far you'd like to walk each day
which trail you'd like to walk 
where you'd like to walk from and to
discuss with us any options you'd prefer (you may not want to walk the whole of the Norfolk Coast Path for example, you may only want to walk 3 days and 10 miles each day) 
With us, you'll have the walk you want and feel totally comfortable  from beginning to end that this walk is suitable for you.
What I would suggest is that you browse through the options below, see which walk you would like to choose, and then fill out the booking form, or contact us via the enquiry form or email suzy@explorenorfolkuk.co.uk.   In each instance, we can discuss the walks further with you and they can be tailor-made to fit in with your plans.
Why use Expore Norfolk UK for your walking holiday
---
Explore Norfolk UK's Walking Holiday Options

---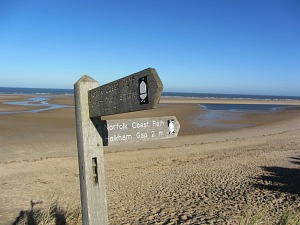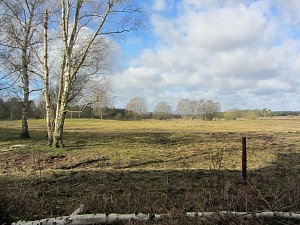 ---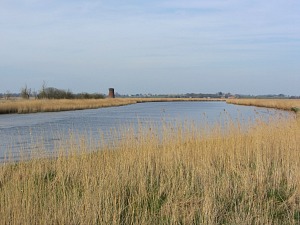 ---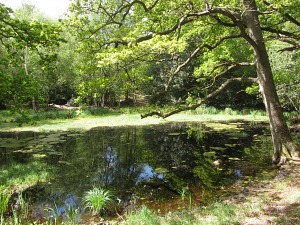 ---
And because we live in Norfolk, we've obviously only picked the Norfolk walks and trails. Both the Norfolk Coast Path and the Peddars Way are graded easy to moderate which is an ideal introduction to first time walkers, and perfect for those that fancy something a bit easier on the body.

And through our ever-growing website, you'll also be able to browse and search for other places of interest you'd like to visit alongside your Norfolk walking holiday.

You can ask for help at any time from start to finish, the booking process is easy, and you leave the rest to us, meaning you'll start your holiday in a completely relaxed frame of mind.   This will be a memorable and enjoyable Norfolk walking holiday. 
---
Norfolk is quite simply:
beautiful,
diverse,
rich in heritage,
has some of the best bird watching in the UK,
has a coastline is to die for and
has rural countryside which is full of historical intrigue,

and you can experience all of this on the two National Trails of the Peddars Way and the Norfolk Coast Path as well as experiencing the Broads on foot with our Wherryman's Way walking trail.  You can also visit some of the other landscapes in Norfolk surrounding the best stately homes in the UK as well as our Sheringham Short Break walking holiday where you can take in amazing views across the North Norfolk landscape.

Just think, you'll finally have time to:

relax
reflect
have the time to talk to your partner/friend/family, and to enjoy yourself
marvel at the incredible nature

explore somewhere maybe you don't know such as Norfolk?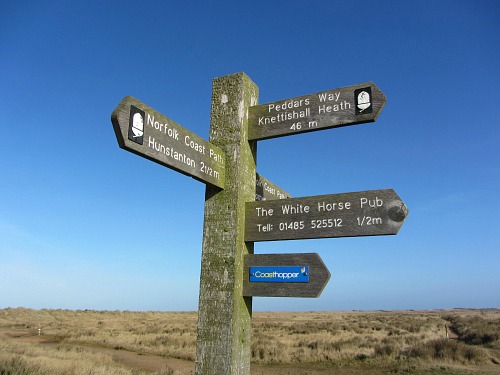 The Peddars Way and the Norfolk Coast Path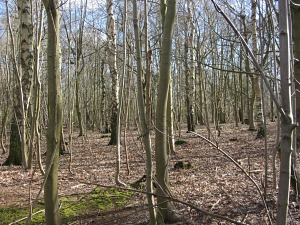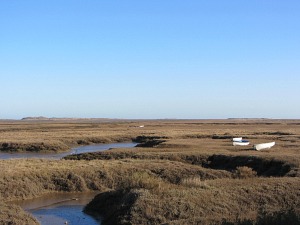 Along the Norfolk Coast Path and Peddars Way you will pass from woodland to open countryside, to heathland and pretty flint stone villages, to sand dunes, cliff tops, National Nature Reserves to Victorian towns to splendid, glorious and grand stately homes and grounds!  What more could you want!?
Along the Wherryman's Way you'll be closely following the River Yare, walking amongst the reed beds of the Broads and discovering what the Broads is all about.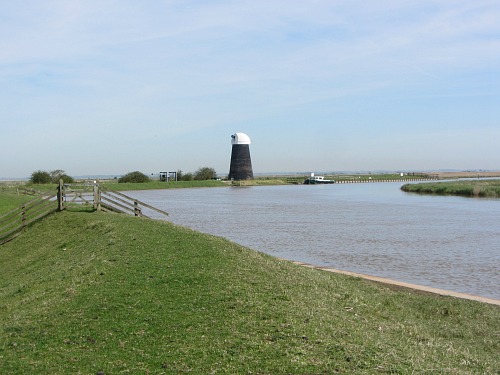 Actually, one thing you won't get here are large hills!  So all of the Norfolk walking holidays with Explore Norfolk UK are easy to moderate going which is excellent if you're new to walking, or if you want a less energetic walking holiday.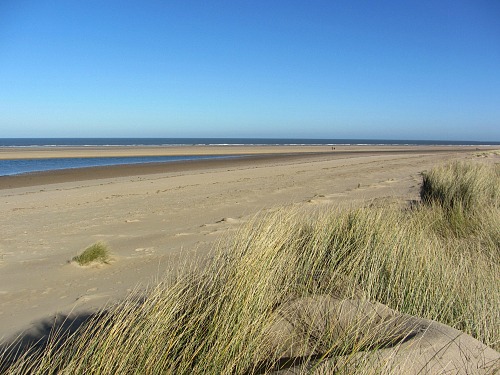 We're here to help tailor your Norfolk walking holiday so you can experience all of the above within 4-11 days. 
For the National Trails, all you need to do is to choose how far you want to walk and the average daily miles you would feel comfortable walking (more of which you can find on the specific pages of the following:
We have 2 options for the Wherryman's Way - a 2 day and 3 day walking holiday
We have a Sheringham Short break walking package especially designed to take in the local and surrounding area and give you a taste of what it's like to live on the North Norfolk Coast!
And for the "Ice Age to Royalty" stately homes walk, we already have a suggested itinerary for you.

Once you've done that, we'll take care of the accommodation for you, which, incidentally I have visited personally, met the owners who are all lovely, and made sure that they are places you feel relaxed the minute you walk through the door.   We'll also take care of your luggage transfers.  You can find out more about "why walk with Explore Norfolk UK" and comments here.  This also applies to the Wherryman's Way , the Sheringham Short Break Walking Holiday and the  Norfolk Stately Homes walking options.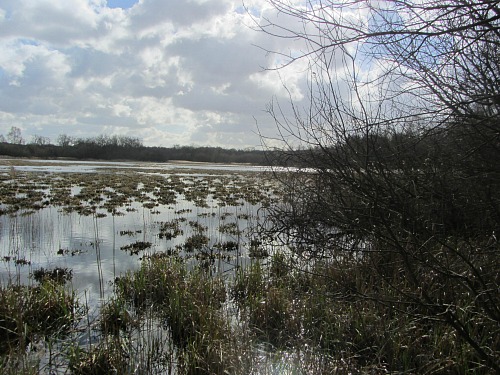 If we're honest, walking these long distance trails was probably our turning point in realising just how beautiful and varied Norfolk was, and spurned us on to set up Explore Norfolk UK along with our Norfolk walking holidays.  We really want you to enjoy these trails as much as we enjoy them and, if you've got time, to visit some of the sights nearby as well.  Why not read my blog on my Norfolk Coast Path walk which I did in 6 days, or the blog on my 4 day Peddars Way walk.

We live here, so we know the area, not just the trails.  We want you to see the beauty of Norfolk as we see it.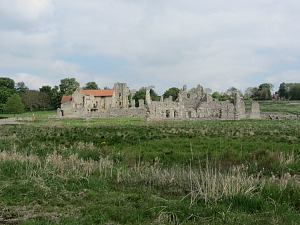 The two National Trails in Norfolk that our Norfolk walking holidays cover are the Peddars Way and the Norfolk Coast Path or both of these trails combined.  Lots of walkers do these two trails in one go, although some decide to do one, and then come back and visit Norfolk again to do the other trail. 
We've also added to our range of walks The Wherryman's Way trail which follows the River Yare, The Sheringham Short break walking package which takes you up to the dizzy heights of the highest point in Norfolk (!) and the "Ice Age to Royalty" Stately Homes walking option which takes in the historic Pingo Trail, Oxburgh Hall and Sandringham House.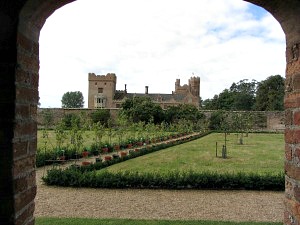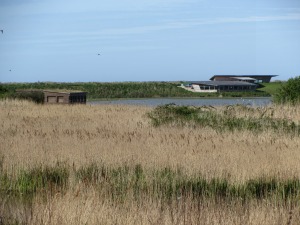 Rest Days

I really try to encourage rest days on these long distance trails because I want you to see what lies to the east, west or south of your trail. 

There are wonderful castle ruins to see, stately homes that will blow you away, other circular walks in the surrounding areas and of course the amazing nature reserves.  All of these are well worth taking a day off for, and I will be very happy to explain more, or suggest ideas. Or you can browse this Explore Norfolk UK site for more information on what you would like to see. It always seems a shame to me that you might just walk the trail but not see the surrounding areas.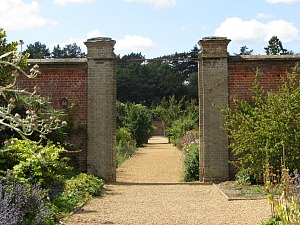 ---
Norfolk Walking Holidays Summary

The Peddars Way Long Distance Trail

The Peddars Way is a 46 mile trail that starts in Thetford and finishes in Holme-next-the-Sea.  For much more in depth detail on this Norfolk walking holiday trail, what you can expect to see and a how you can fit your walk into your plans, please visit The Peddars Way page.

Start at Knettishall Heath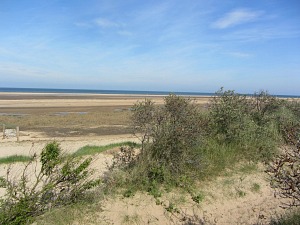 End at Holme-next-the-Sea
---
The Norfolk Coast Path Long Distance Trail

The same goes for the Norfolk Coast Path.  This trail is now 63 miles long. It starts at Hunstanton and ends in Sea Palling.   This path was extended in December 2014 so now covers yet more of the fantastic Norfolk Coast.    If you want to know more about this trail, please visit the Norfolk Coast Path page.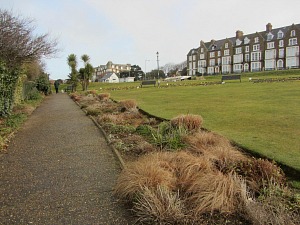 Start in Hunstanton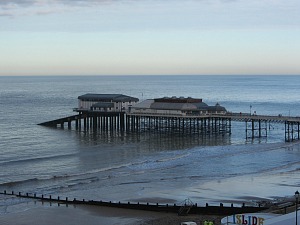 End in Cromer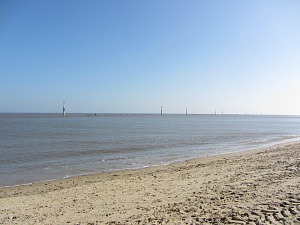 Or end in Sea Palling
---
Walking both trails in one go
The Peddars Way and Norfolk Coast Path combined makes for a little over a good week's walk and is 93 miles long. 

Walking both of these paths will give you such a wonderful sense of achievement. 

---
Wherryman's Way
The Wherryman's Way is approximately 38 miles long and closely follows the River Yare from the historic city of Norwich to the east coast town of Great Yarmouth.   Please visit the Wherryman's Way page for more details.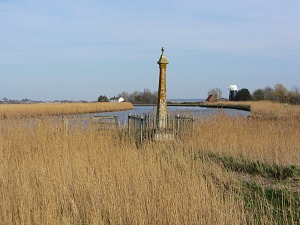 ---
Sheringham Short Break Walking Holiday
This short break consists of 3 nights and 2 days walking.  There are 2 walks, one a circular walk and one a linear walk, both taking in National Trust properties, woodland, heath land, amazing views over the North Norfolk countryside and walking amongst places of interest and historic significance.  Please visit the Sheringham Short Break Walking Holiday here for more details.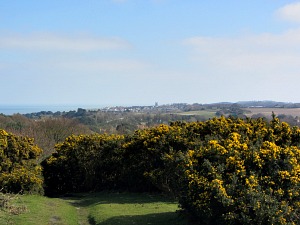 ---
Norfolk Stately Homes Walk

This particular walk takes in the historic Pingo Trail, the Tudor manor house of Oxburgh Hall and its surrounding countryside and the Royal residence of Sandringham House.  Each day consists of a 5-7 mile walk as well as visiting the two stately homes.  Please visit the Norfolk Stately Homes walk page for more details.

---
Once you reach the end of your holiday, you'll reflect and look back on where you started, and where you've finished, and wonder how one county can have so many varying landscapes.  I guarantee you'll love it! 

---
Why choose Explore Norfolk UK
There are many excellent reasons to choose to take your Norfolk walking holiday with Explore Norfolk UK, and here they are:
We actually live in Norfolk, we know the county extremely well  (as you can see from the rest of the website) and it's very personal to us.  We love these trails and we want you to have the same experience that we have every time we walk them.
We are only a phone call away should you need us in an emergency.    

Because we live in Norfolk, we know the best sights for you to visit on your rest days and in the timescale you have (which we like to encourage if you would like to see a little bit more of Norfolk). 

We have personally chosen your accommodation.  We have met with the owners of each and every accommodation we put you with.  We know they are very friendly and accommodating and we also know what the bedrooms and bathrooms are like.  We would hate to send you to somewhere we haven't visited in the "hope" that it would be sufficient.
We know the towns and villages you will be staying at.

We are small and pride ourselves on our friendly customer service.  Your enjoyment of your walking holiday is of paramount importance to us so we will look after you extremely well.
Over time we will be increasing the amount of walks that you'll be able to do in Norfolk so it's great to get to know the company you're dealing with. 

Here I am interviewed by ITV Anglia, walking along the Peddars Way and explaining why I think that the National Trails that have been Google Streetmapped are not the way forward for most walkers.

Come and enjoy what mother nature has given to us – this beautiful county of Norfolk!

Why not let Explore Norfolk UK help you finally get a date in the diary to come and walk these wonderful trails?

We are establishing ourselves as the company to come to when you want to walk the beautiful but not arduous Norfolk Trails such as the Norfolk Coast Path and/or Peddars Way, The Wherryman's Way and the Norfolk Stately Homes walk.  Here are a handful of some of the many testimonials we receive.
We chose you because you specialize in the Norfolk area.   We had walked the West Highland Way last year in Scotland and while it was superior in scenery and varied terrain, the Norfolk coast offered more history and a lot flatter terrain.  The bed and breakfast accommodations offered very enjoyable and personal service, and most of them greeted us with coffee/tea and often homemade cake!  We would definitely recommend you.
J&MB, USA (Sept 2016, as a couple)
***************
Thank you for a really well organised holiday.  The accommodation was really excellent, as was the walking pack which was extremely clear and detailed.  We had a very enjoyable walk, thank you Suzy.
A&AH, Herts (Aug 2016, as a couple)
**************
I chose Explore Norfolk UK because you are a small company and  had local knowledge.  The pack was excellent, as was all of the accommodation which was very close to the Norfolk Coast Path, and very comfy too!   I had  a great week and would definitely recommend you to others.
S.S  Ipswich (July 2016 - solo walker) 
**************
Just wanted to say a huge thank you.  I have just returned home for my Norfolk Walk, having had a brilliant time.  The accommodation was splendid  - all very high quality, welcoming and comfortable!  
The guidebook and map were great, as were your notes and it was so good just to focus on the walk and the sights and sounds of the coastal path, with no worries about the arrangements!
And even the weather was kind to me!  Thank you again for a great service
K C, York (July 2016 - solo walker) 
************
Coming from Australia we sandwiched the Norfolk Coast Path walk between walking in Snowdonia and walking in Iceland and so we hoped for a trouble free visit. From our first contact with Suzy by email and all subsequent communications we felt confident of our walking plans, discussed fully with Suzy, the accommodation and efficient luggage transfer. We received full information about the area, various attractions, transport and suggestions about the places we wished to visit. We were able to give Suzy our requirements and wishes about the area and she tailored our walking week perfectly.
 L&L N, Australia (June 2016 – walking as a couple)
********
I wanted to book with a company that was local to the area I was intended to walk in.  You were very helpful, and it was clear that your local knowledge helped make the whole experience run smoothly.  I would definitely recommend you.  Many thanks once again for my memorable visit to Norfolk.
D B, Shrewsbury (May 2016 - solo walker) 
********
You were very friendly and had an encouraging response to our phone query which is what attracted us to using you.  All the accommodation was very good and the walking pack you provided us with, including the detailed itinerary, was excellent.  It was a really lovely holiday and everything went splendidly - thank you very much.
M M, London (April 2016 - friends walking) 
**************
The walking pack was excellent and the itinerary notes were very clear.  It was an excellent week for a mixed group of walkers.  Easy to follow, easy underfoot and full of interest.  Explore Norfolk UK handled everything smoothly and helped to create a memorable holiday.  
G H, London (April 2016 - as  a group) 
************
I really appreciate your "personal" outreach. (My spouse works for a small adventure travel company and I can always tell when I'm a person to a company or just another booking number).
We've decided not to do the Norfolk Coast Path this year, due to some scheduling problems with work that came up when we tried to clear those dates. It's a great desire of mine to visit this part of England and see the marshes, though, so we'll definitely be doing this in the near future. Thank you again for your kind assistance!
Ellen, USA (March 2016)
**********
"I just wanted to write and say a huge thank you for organising our walking holiday.  We chose you specifically because you had the right mileage for us to walk every day, and you tailored it for what we wanted.  We also loved stopping off at Castle Acre and wish we could have spent longer there!
You were very prompt in all your correspondence.   The actual itinerary you wrote up for us was first class and we had no problems finding the accommodation or finding out where we could buy lunch etc.  It had so much detail in it, it was a comfort to know we had it on us at all times of the walk.   I have to say it was also a great comfort to know that you live in Norfolk and that we could phone you at any time should there have been an emergency and you would have been able to come over and sort the problem out, had we had one (fortunately we didn't!!)   
We would definitely have no qualms about recommending you to others.  You managed to show us how delightful Norfolk is, thank you once again."
R B, Northants  (Oct 2015 - walked as a couple)
**********
---
Further Information

---
Explore Norfolk › Norfolk Walking Holidays