The perfect blend of history, relaxation, and family fun in June 2023!
If you're looking for a fun-filled holiday with your family or friends, then BugzUK, Happisburgh Lighthouse, Binham Priory and Brockdish Holiday Cottages are the perfect destinations for you! These places offer a unique blend of adventure, history and relaxation. The Brockdish Holiday Cottages are located in the picturesque countryside, overlooking the tranquil River Wensum. You can indulge in fishing, boating or just laze around in the beautiful gardens. Happisburgh Lighthouse is a must-visit iconic landmark which offers stunning views of the coastline. Meanwhile, Binham Priory is a fascinating historical site that will literally transport you back in time. And if you are travelling with kids, then BugzUK is the place to be! In this addition you can read about: - BugzUK
- Happisburgh Lighthouse
- Binham Priory
- Brockdish Holiday Cottages


---
BugzUK is an amazing attraction that's perfect for anyone who loves critters, bugs, and getting hands on with nature! OR, even if you don't like bugs, you should definitely come and visit this attraction! It's the ultimate destination for anyone who wants to experience the world of bugs up close and personal. Whether you're a fan of creepy crawlies or just curious about the insect world, BugzUK is a brilliant way to learn about the natural world in a fun and engaging way, and is perfect for ALL ages! Don't miss out on this incredible experience.
---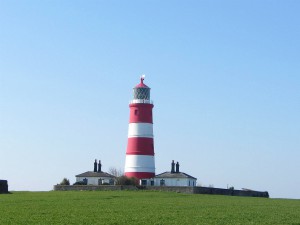 Have you ever seen a lighthouse that looks like it's straight out of a storybook? If not, you need to check out the Happisburgh lighthouse! This stunning landmark sits just overlooking the beach in Happisburgh and is painted in vibrant red and white stripes, making it impossible to miss. It's been around since 1790 and has been guiding sailors safely to shore for over two centuries. The lighthouse has become an iconic symbol of the town and a popular tourist destination. On Open Days, you can climb to the top of the lighthouse for breathtaking views of the sea and surrounding countryside. Head off to Happisburgh, and get ready to experience one of England's most stunning landmarks!
---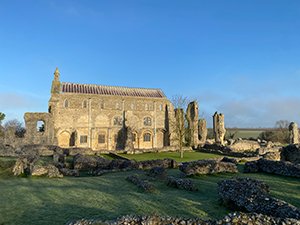 Located in the pretty village of Binham, the ruins of Binham Priory are an absolute treat to explore. As you walk through the remains of this once impressive structure, you can't help but be impressed by the sheer scale and grandeur of the place. The magnificent arches, intricate stonework, and imposing columns are a testament to the exceptional craftsmanship of the Normans who built this spectacular priory.
---
Brockdish Holiday Cottages
The highlight of Brockdish Holiday Cottages is undoubtedly their location - situated alongside the beautiful River Wensum, offering you the chance to unwind and soak up the serene and peaceful surroundings. These are holiday cottages which are on the east side of Norfolk, close to Diss, Norwich and even the Suffolk coast!
---
Thank you for reading this newsletter, and if you know anyone who may be interested to receive this, please feel free to forward it on to them.
Best wishes,
Suzy