Prepare for Brancaster Beach, Sandringham Estate, and more!
In this newsletter you'll get all the information you need for your next Norfolk adventure! Brancaster Beach is waiting for you whether you're sunbathing, picnicking, or taking a long walk along the coast. Discover the history and grandeur of the magnificent Sandringham estate, which has been the private residence of the British Royal Family since 1862. And whether you're going to be walking, cycling, or simply exploring a new part of Norfolk, OS Maps will be your trusted companion. Lastly, if you're in need of some inspiration for your next getaway, look no further than "mYminiBreak" holiday accommodation. - Sandringham House
- Brancaster Beach
- Norfolk OS Maps
- mYminiBreak holiday accommodation


---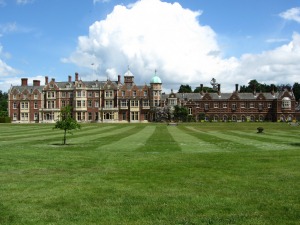 Sandringham House is the magnificent country retreat of the Royal Family. Having been passed down through generations, this historic house has a wealth of rich history. As you explore the wonderful rooms, you'll really feel like you're stepping into the world of royalty! From the stunning gardens and woodlands to the splendid interiors, every corner of Sandringham House exudes dignity and charm. Don't miss the opportunity to see where King Charles III spends his private moments and where he enjoys the tranquillity of this beautiful estate.
---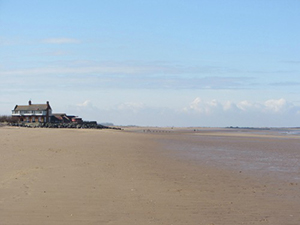 Brancaster beach is a fantastic destination for families with children. With its wide stretch of sandy coastline, kids will have plenty of room to run, play, and build sandcastles. You do need to be aware of tide times when visiting, as the road can get cut off with a high tide, and you need to watch that you don't get cut off on the sand banks, but other than that (!), it's a really great North Norfolk beach.
Click here to read more about Brancaster beach and find out the tide times.
---
Are you ready to explore Norfolk like never before? Look no further than Norfolk's eight O.S. maps that cover the whole of Norfolk. These are your ultimate guide to discovering the hidden gems of this beautiful county. With these maps in hand, you'll be able to navigate and uncover the fantastic walks, woodlands and coastline that Norfolk has to offer. Immerse yourself in the wonders of Norfolk with the help of one or two of these OS maps!
---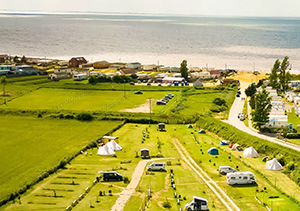 If you're in need of a much-deserved getaway, then take a look at mYminiBreak! With a variety of accommodation options to choose from, including a campsite, B&Bs, and self-catering options, there is something for everyone. Whether you prefer the simplicity of camping under the stars or the comfort of a cozy bed and breakfast, mYminiBreak has you covered! And if you're seeking some peace and tranquillity, you'll love the secluded locations that offer wonderful views over the Norfolk countryside.
Book your mYminiBreak today and indulge in some well-deserved rest and relaxation.
---
I hope you enjoy this issue of the newsletter and that it inspires you to embark on your next Norfolk adventure! Remember, life is meant to be lived to the fullest, so why not start planning your next getaway today? Happy travels!

Thank you for reading this newsletter, and if you know anyone who may be interested to receive this, please feel free to forward it on to them.
Best wishes,
Suzy