Enjoy The Magic Of Langham Glass & Unwind On A Norfolk Coast Path Holiday
Wondering what to do in Norfolk? This month's newsletter shows you a few things you might like! If you're looking for a unique adventure, why not discover Langham Glass, a world-renowned glass studio that produces exquisite handcrafted pieces, and watch master craftsmen at work. Afterward, take a leisurely stroll along a stretch of the Norfolk Coast Path, a trail that offers breathtaking views of the coastline, salt marshes, and sand dunes. For accommodation, consider booking a holiday cottage from Norfolk Holiday Homes. And finally, no visit to Norfolk is complete without a visit to Old Hunstanton beach, a beautiful sandy beach! So here you can read about:
- Langham Glass
- Norfolk Walking Holidays
- Old Hunstanton Beach
- Norfolk Holiday Homes
---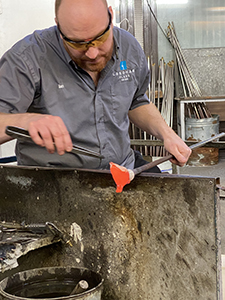 If you're looking for a unique and fascinating attraction to visit, look no further than Langham Glass. You can witness the skilled artisans at work and even try your hand at glassblowing. It offers a unique insight into the world of glassmaking. Here's something a little different to do on your travels. Head to Langham Glass and discover the art of glassblowing for yourself. You can read all about Langham Glass here.
---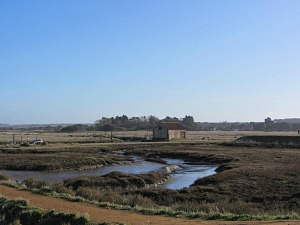 Lace up your walking boots and get ready to hit the trails because the Norfolk walking holiday season has officially begun! With its peaceful countryside, stunning coastline, and pretty market towns, Norfolk is the perfect destination for avid walkers and nature enthusiasts. Whether you're a seasoned walker or just starting out, The Peddars Way and Norfolk Coast Path will suit every level of fitness and experience. So why put off your trip - contact me now for a hassle free Norfolk walking holiday!
Find out how I organise your walking holiday here.
---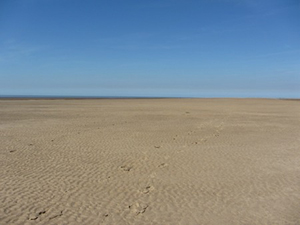 Old Hunstanton beach is one of those beaches that can remain empty all year round. It's huge, perfect for kite surfing and especially good for dog walking! Just up the road from the busy town of Hunstanton, this is a quiet getaway from the hustle and bustle of everyday life.
---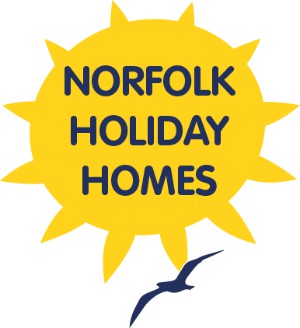 Are you looking for a perfect holiday getaway in Norfolk? Norfolk Holiday Homes is a self-catering holidays agency that offers a wide range of properties to suit all tastes and budgets. Whether you fancy a cozy cottage or a spacious family-friendly house near the beach, Norfolk Holiday Homes has got you covered. With years of experience in the industry, they pride themselves on providing exceptional customer service and ensuring that their guests have a memorable stay.
---
Thank you for reading this newsletter, and if you know anyone who may be interested to receive this, please feel free to forward it on to them.
Best wishes,
Suzy