Sculthorpe Moor

A Magical Haven For Bird Watchers
Sculthorpe Moor is a fantastic small 45 acre nature reserve situated in the Wensum Valley very close to Fakenham and is run by the Hawk and Owl Trust.  

Visitors and Conservation are key priorities  and always have been.  Although that may sound a bit contradictory, the whole site is set out in such a way that it gives you, the visitor, maximum chance to see a whole host of different species of birds, whilst at the same time the volunteers are working hard to conserve the surrounding area.  There is such an abundance of wildlife here, it's amazing!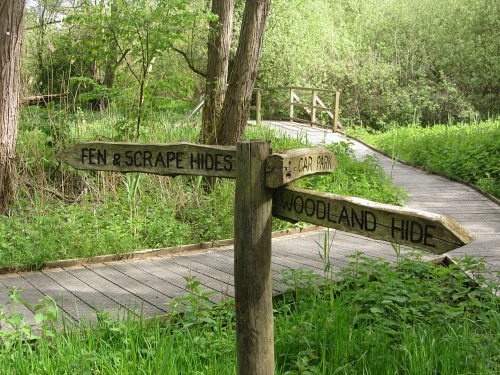 Sculthorpe Moor Visitor Experience

Sculthorpe Moor Community Nature Reserve opened in 2001 when the Hawk and Owl Trust leased the land from a local trust, primarily to protect the marsh harrier, but also to protect the surrounding fenland for the other species that inhabited the land.
Whether you are a seasoned birdwatcher or simply looking for a relaxing day out in nature, this beautiful reserve has something for everyone

It's such an easy site to wander around due to its size and the whole site is accessed via board walks which means it's an excellent site for those with disabilities.  The one exception to the board walks is the riverside path, which was closed when I visited due to nesting birds.  This is just a peat path. 

The whole reserve is on a much smaller scale to some of the other popular nature reserve sites such as those on the North Norfolk coast - Titchwell RSPB site and the popular NWT Cley Marshes. This is a completely different nature reserve altogether.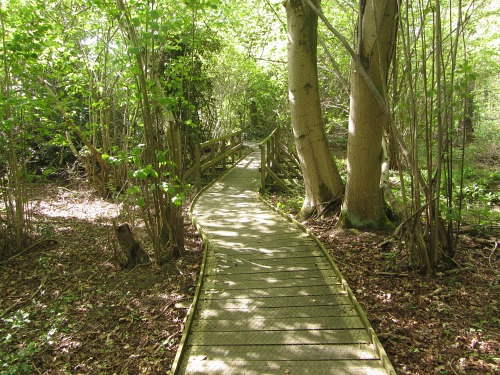 The woodland loop walk is just under a mile, and the walk to the river is also just under a mile, so it's nothing too strenuous.  There are also lots of benches along the way where you can sit and contemplate life, watch the skyline for some excitement or just pass the time of day catching site of the birds pecking away at the feeder.  It's rather nice that all the benches have dedications on them to past nature lovers.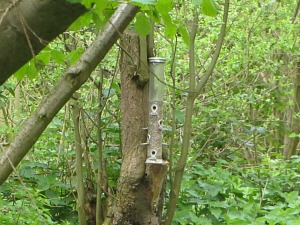 The volunteers are so openly helpful and love to point out where certain species are, or what you might see.  The whole ethos of Sculthorpe Moor has always been to encourage visitors of all ages and from all walks of like to enjoy it, and it was very apparent to me that this remains so today.  I felt really welcome. 

During 2015 volunteers built another hide high up in the trees overlooking the River Wensum.   With a wonderful aerial walk way up to this new hide, this is a fantastic addition to the already great experience for you.  It really is a labour of love, and it really shows.  The views across the marshland is fantastic, which you can see below.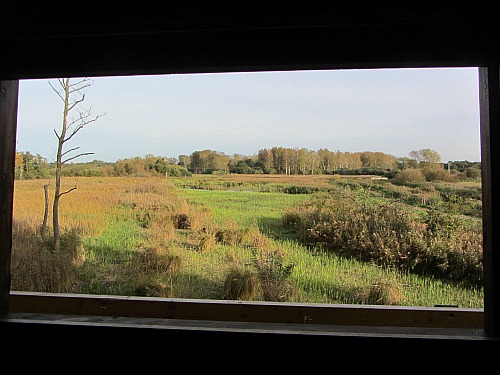 From Marsh Harriers to Bullfinches

There are a few hides which come into their own, particularly Whitley which overlooks reed beds and fenland.  You'll be in for a treat here.   The other great thing about the hides at Sculthorpe Moor is that there are a few bird books where you can identify what you're looking at, which for someone like me is of huge benefit and very helpful!  If you do get stuck, it seems to be an extremely friendly place, where other bird watchers will happily pass on their knowledge.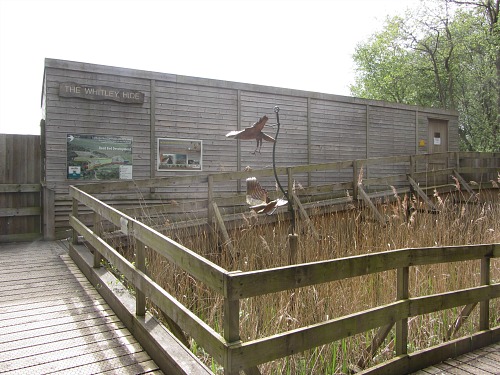 I'm not a bird expert at all, but I had a really memorable couple of hours here one weekend, I never expected to see anything near to as many species as I did see.  This is what I saw:

A

nuthatch going back and forth into its nest high up in a dead tree
A great spotted woodpecker eating from one of the bird feeders  dangling from a tree, and it was thanks to another couple of birdwatchers that pointed it out to me
A marsh harrier soaring above the reedbed, obviously making its nest at the time as it would dive down into the reed bed and come back up with a reed in its claw
A kite soaring over the meadow, looking for its prey
An egret

A heron which flew in
Lapwings
Chaffinches, bullfinches, greenfinches, blue tits, great tits, reed buntings, collared doves all feeding from a bird table just outside the Whitley hide
Last but not least, a tree creeper going in and out of its nest in the bark of a tree.  Again, I was only able to see this thanks to the volunteers who pointed it out to me and some others.
There was also a water vole which I didn't get to see, but others certainly did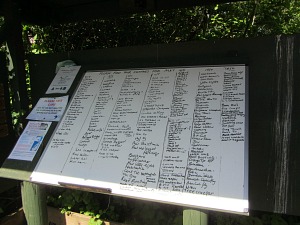 And before you begin the boardwalk, you'll get an idea of what's in store for you as the Hawk and Owl Trust has put up a whiteboard where you can write down your recent bird sightings.  There are obviously a lot of bird experts as the list is endless!!
Everywhere you walk there are bird feeders hanging from trees, giving you ample chance to spot something, and lots of bird boxes dotted about.   And wandering along the board walks takes you on a natural path around the reserve.  You can't get lost!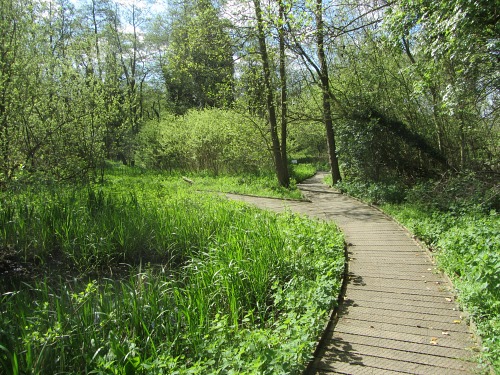 You'll walk on wooden bridges over dykes where you might see the elusive water vole, you'll walk alongside meadows where you may catch a glimpse of a kite or marsh harrier, you'll spot the fenland and reed beds from the hides and much of the boardwalk is through woodland where you'll spot all kinds of wildlife.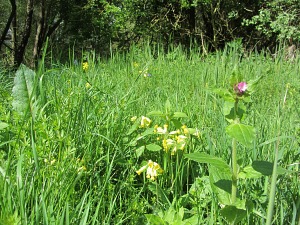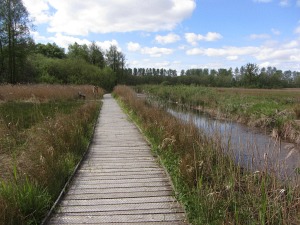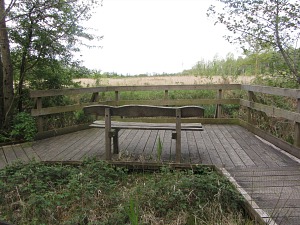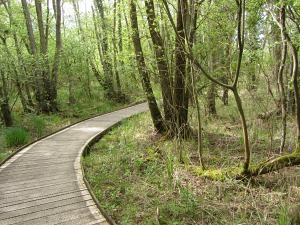 Sculthorpe Moor Visitor Centre
There is a small visitor centre at the reserve which you have to pass through before going any further.  Although the Hawk and Owl Trust don't charge, they do take a "small donation" of £5, which, considering the whole 45 acres is run by volunteers, I don't think that's too much to ask.  The car park is free.    Although the reserve is open from 8am, the visitor centre is only open from 9am.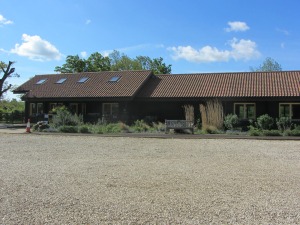 Sculthorpe Moor also put on all sorts of events throughout the year such as Butterflies and Bug Walks, Warden's Wednesday Wander and much more.  You can see more information on the Hawk and Owl Trust Sculthorpe Moor website here. 

There are also WC's in the centre, and a little shop with books, pens etc. 

No dogs are allowed at the reserve.

I would say this is another one of Norfolk's hidden treasures.   I have a few up my sleeve, Wolferton Royal Station, Holme Beach, Castle Rising. 

I will certainly be going back to Sculthorpe Moor, as I think it's one of those reserves where you're never going to be short of seeing some great wildlife.   This is definitely a Nature Reserve open to each and everyone of you, it's fantastic and I'd highly recommend it.  Don't forget your binoculars though! 

There are a huge amount of nature reserves in Norfolk, all owned and managed by different Trusts or organisations.  You can read here what I've written about a few more of the Norfolk Nature Reserves.
Opening times:
April-October 
Daily  8am – 4.30pm

November-March
Daily 8am-4pm

No Dogs