Knights Hill Hotel; Relax and Unwind
Knights Hill Hotel, just a short drive from the centre of King's Lynn, Norfolk, is the perfect place to come and unwind and explore the fantastic and interesting local area.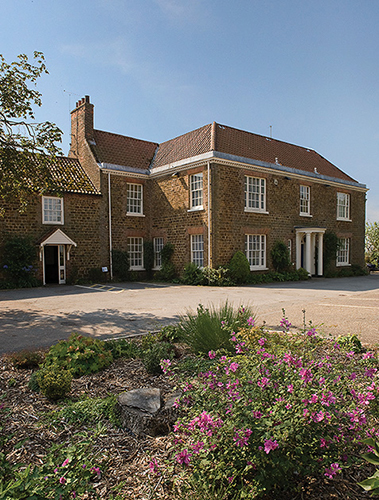 Set in 11 acres, with pretty views over the meadow and a lovely walled garden to enjoy, this is the place to escape the hustle and bustle of everyday life, enjoy a quieter location, perhaps one away from the busy coastline, yet still be able to explore the coast as well as further afield.

Accommodation options at Knights Hill Hotel
Knights Hill Hotel offers a range of 79 rooms or suites with varying options to suit all budgets and requirements, with some rooms being dog friendly.
Imagine waking up to this view below – this is a view from one of the first floor Superior rooms which have their own balcony.

All the ensuite rooms are decorated and furnished to a high standard and each room comes with a range of amenities, including free Wi-Fi, a flat-screen TV, and tea and coffee making facilities.

You have a choice of rooms ranging from:
Courtyard rooms which are dog friendly
standard rooms
superior rooms
master and four poster
The staff are so friendly and helpful, all you need to do is chat with them to discuss your requirements when you ring them up.
You can see their choices of rooms here to help you make your mind up!
The Master Rooms are more spacious and even have their own patio, with wonderful views over the garden and meadow.
The Standard rooms are on the ground and first floor and many have interconnecting doors, so are perfect if you are coming with your family or friends.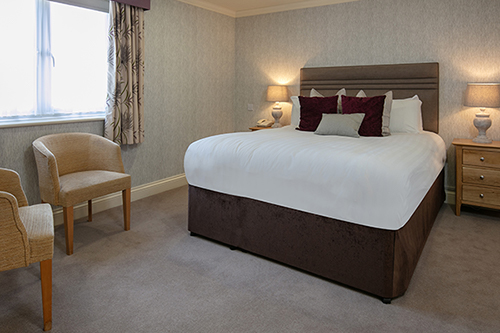 The Courtyard rooms are located across the way from the main house in a separate building, and are all ground floor access and dog friendly.

From the beautiful front of the house, which is built from the local carrstone, you would never imagine there were so many rooms hidden behind!
You can discover more about the rooms at Knights Hill Hotel here.
Dining options at Knights Hill Hotel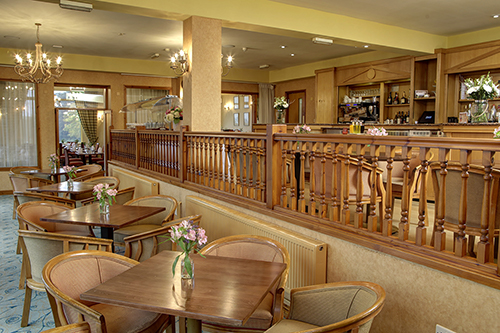 Knights Hill Hotel offers a range of dining options from The Garden Brasserie overlooking the walled garden, to tea in the lounge, a drink at the bar, or good pub grub in their own pub adjacent to the hotel.

This choice is excellent if you're staying for more than one night, as you have the option of trying something different, but without having to drive anywhere! Perfect.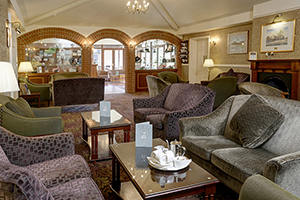 If a civilized afternoon tea in the lounge is something you fancy, then there's no better place to relax and enjoy the company you're with by taking it here.
The Farmers pub is also owned by the hotel, giving you a more informal choice of dining. It's a converted stable and has great character, with lots of old beams.  Their Sunday carvery is well known for being excellent - booking advised!
You can go off for the day exploring the countryside or coast, and come back and have a pint and something to eat!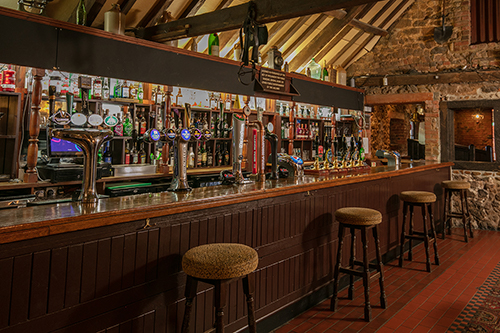 The Spa at Knights Hill Hotel: Relaxation and Rejuvenation

No visit to Knights Hill Hotel would be complete without a visit to the hotel's fantastic spa.
The spa offers a range of treatments and therapies which will ensure that you leave feeling refreshed and revitalized!
An added bonus is that residents have complimentary access to the leisure facilities that are on site, which include the swimming pool, spa, gym, sauna and steam room.

Exploring King's Lynn and the surrounding area
If you want an excuse or reason to come and stay here at Knights Hill Hotel, then I'll give you lots!
Norfolk is a beautiful county, and there is plenty to see and do in the local area.  Kings Lynn is a great base from which to explore Norfolk, and there are plenty of attractions and landmarks to visit.
For example, here are just a few of the things you can do in and around Kings Lynn:
The Historic Quarter of King's Lynn: Architecture and Culture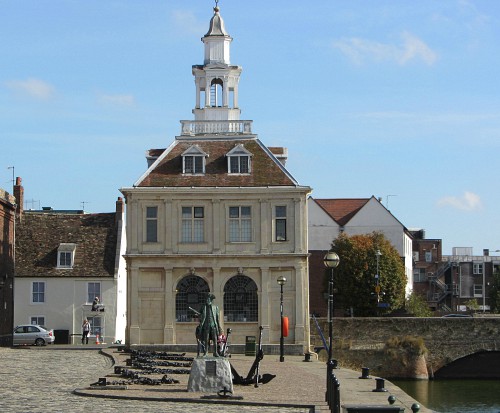 King's Lynn is an historic market town located in the west of Norfolk. The town has a rich history and was part of the Hanseatic League and became an incredibly import port. It's home to a range of wonderfully historic buildings and landmarks, including the beautiful Minster of St. Margaret's Church and the impressive Custom House on The Quay, to name just a few.

Sandringham: A Royal Retreat
Sandringham is the beautiful royal estate located just a short drive from Kings Lynn, privately owned by King Charles III. You can explore the house and gardens, and learn all about the history of the royal family. It's a fascinating estate and I think you'll be intrigued by how "small" it is inside (compared to many grand stately rooms and palaces that you may have visited elsewhere).

Castle Rising: An Historic Gem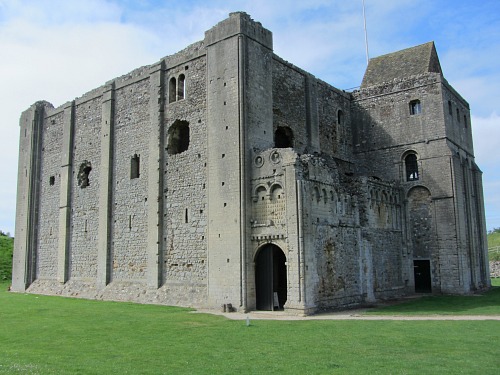 Almost right on the doorstep on Knights Hill Hotel is Castle Rising Castle, a beautiful medieval castle located just a few miles from Kings Lynn and located in the pretty flintstone village of Castle Rising. The castle dates back to the 12th century, and is one of the best-preserved medieval castles in the country. This is something definitely worth coming to see.

Cycle Rides: Exploring the Countryside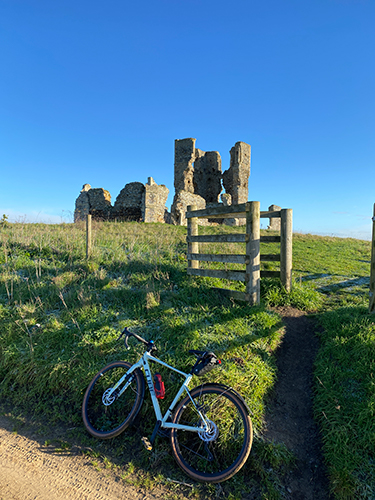 Norfolk is home to some wonderful countryside, and there are plenty of cycle routes in the local area that allow you to explore the beautiful scenery.
In fact you can cycle straight out of the hotel onto a small back lane and end up at Castle Rising! Even the Rebellion Way cycle route comes very close to Knights Hill Hotel (and they have places to keep your bikes safe overnight).

Unwind and Explore at Knights Hill Hotel
As I mentioned in the beginning, Knights Hill Hotel is the perfect destination if you're looking to unwind and explore Norfolk.

With:
luxurious accommodation options
a range of dining options
a fantastic spa
and a perfect location
the hotel has everything you need to make your stay a comfortable and enjoyable one.
And with plenty of attractions and landmarks to visit in the local area, there is plenty to see and do during your stay.
So check out their rooms and book your stay at Knights Hill Hotel today, and discover all that this beautiful part of Norfolk has to offer?