Hall Farm Cottages

Hall Farm Cottages is set in the most beautiful rural setting right in the middle of the Norfolk Broads, with wide open views over the water meadows towards the River Ant.
In fact, you can even see the tops of cruisers bobbing along the river; that's how close you are to one of the Broads rivers - close enough to see, and to walk too, but far enough away to be able to enjoy the peace and tranquillity from the surrounding landscape.  
Situated between Horning and Ludham, Hall Farm Cottages is suitable for any size group – from 2 people to a party of 46 (with an extra 8 young children)!  You take your pick; whether you're looking for a quiet holiday, want to take the whole site for a wedding or party, or even feel like it's time for a company bonding session, this is the place to look at!
And in August you can even enjoy the spoils of glamping in a bell tent.
It is also excellent for disabilities as well; all the cottages here have a level paved access from the car park and have open plan living.  You can read more about these cottages here.
And yes, they are dog friendly too!  
These lovely cottages used to be old milking parlours from where the cows would graze on the meadows that you'll be overlooking when you stay here. 
Hannah now runs these holiday cottages, having taken over from her parents in 2002, and you can be assured of a very warm welcome from her and her team!  Nothing is too much trouble for her, and with her local knowledge you'll be sure to be given some excellent recommendations. 
You can read more about how these properties evolved here.  
The Cottages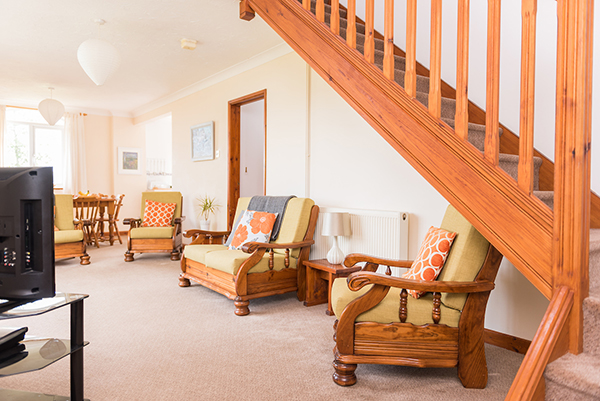 6 of the cottages are 3 bedroomed cottages, each sleeping 6/7 (the 7th being a child under the age of 12). 

In these cottages there is a downstairs bedroom with an ensuite, and 2 upstairs bedrooms with a bathroom. 
The beds can be made into king-size double or twins (which is great for friends/colleagues etc). 
These cottages all have their own garden and also open out into the communal courtyard (particularly excellent when you have a group).

To see the selection of cottages, you can click over here to Hall Farm Cottages website.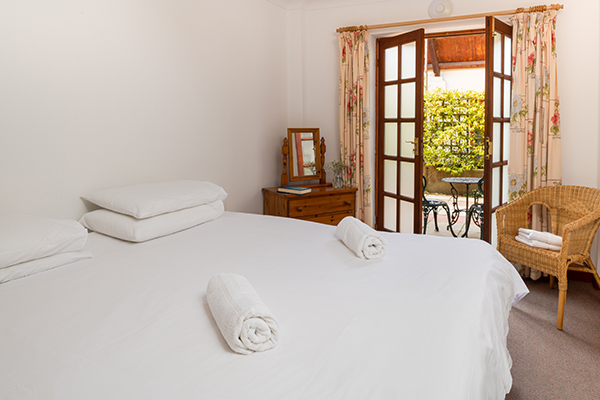 Then there are 2 cottages which have 2 bedrooms and sleep 4/5 (the 5th being a child under the age of 12).
There is one ensuite bedroom downstairs and one king-size or twin upstairs with a bathroom.
The Loft is their one bedroomed apartment which can sleep one couple in a double bed.
To find out about availability, click here.
And from all of these cottages you can just walk out along the marsh wall to reach the river and the private mooring, or along the farm tracks for some rural walks.
Accessibility

I often get asked about disability holiday accommodation, and this one definitely fits the bill.  
They are incredibly accessible friendly.  All the cottages have:
a level paved access from your car
a bedroom downstairs
ensuite roll-in shower
and perfect if you have a mobility issue or are disabled and accompanied by a companion.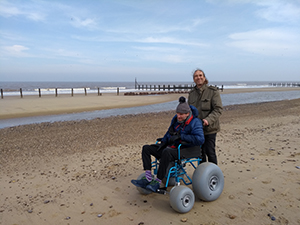 Hannah will also provide disability equipment if needed such as ramps, reclining chairs, shower chair on wheels etc.  All you have to do is ask when you book! 
And if you don't want to miss out on going to the beach, you can also borrow the beach wheelchair which is fantastic.  
Glamping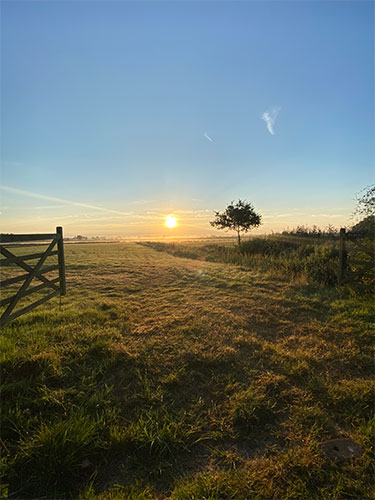 What a perfect spot for glamping! 
Located in the water meadows below the cottages, with views over the marshes, these bell tents offer you the chance to enjoy the quiet surroundings under the huge Norfolk skies. 
Only available in August.   Get in quick as they get booked up!  
Weddings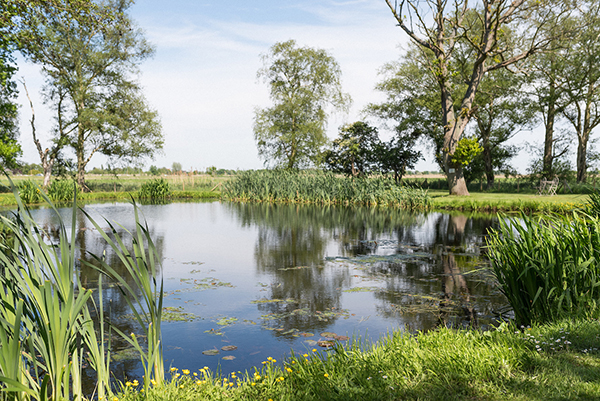 If you are thinking about getting married and wanted a lovely rural location, and with all your friends staying in the same place, then this is the perfect setting. 
On a bridge over a lake with open views over the marsh, what could be more romantic than saying your vows here?! 
Click here to check out Hall Farm Cottages wedding page.
Location of Hall Cottages

Hall Farm Cottages is set right between the Norfolk Broads villages of Ludham and Horning.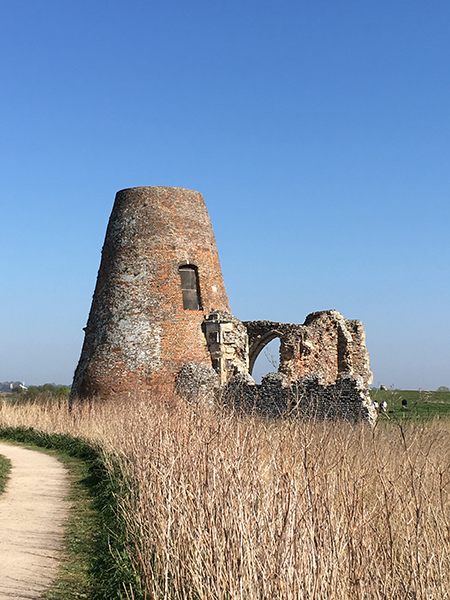 St Benet's Abbey, an old ruin priory ruin overlooking the marshland and river, is very close to the cottage, and you'll discover lots of lovely walks around this area too, as well as around Potter Heigham on the Weaver's Way and Hickling Broad, a popular area for wildlife. 
There are so many areas of the Broads and the wonderful Norfolk coast to discover when you stay here.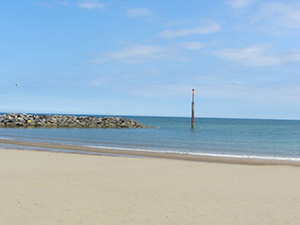 Sea Palling, Winterton, Horsey and Waxham beaches are all withing easy reach, a 20 minute drive away, and many of these are dog friendly beaches, although some do have summer restrictions.  Waxham has no dog restrictions and is a lovely uncommercial beach. 
If you want to see the seals at Horsey during the winter months, why not consider staying here?
Hall Farm Cottages Summary
If you're looking to stay somewhere which has a rural setting in the Norfolk Broads,  then I would suggest you take a further look at the Hall Farm Cottages website here for choice and availability.
It's one not to miss!