Still plenty to do in Norfolk
Although schools have now gone back, there is plenty to do in Norfolk, and the season is still in full bloom! Walking and wildlife are some of the best activities at this time of year. So, in this edition you can read about:

- A few good September dates still left to see the incredible Snettisham Wader Spectacular
- Thinking about next year's walking holiday? See what I think the highlights are along the Peddars Way
- Take a look at a few upcoming September events on the Norfolk Events page
- Stay in luxury at Briarfields Hotel, Titchwell

Snettisham Wader Spectacular
---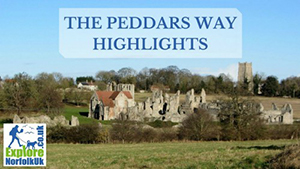 Now might be the time to think about where you want to take a walking holiday next year, and there's no better place than the relatively flat landscape of Norfolk!

Even if you live in Norfolk, you can still experience the Peddars Way National Trail. Its historic roots date back to the Roman times and you won't be wrong in thinking that some of the route will be arrow straight! There are also some lovely circular walks off the Peddars Way as well.

In this video I have highlighted some of the points of interest along the way.

Watch the "Highlights of the Peddars Way" video here..
---
Norfolk Events in September
There are a few upcoming events in the next week or two in Norfolk which you can see here on the Norfolk Events page; The George Harrison Project in Hunstanton, the Foodies Festival in Norwich and an evening of punk, again in Norwich.

Please take a look and check out some Norfolk Events here.
---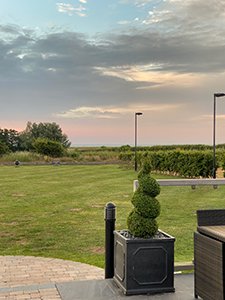 I had the great pleasure of staying here for a night in June and I really couldn't have asked for a more relaxing and comfortable place to stay on the North Norfolk Coast. It was fabulous. The food was excellent too!

Located in Titchwell, it's perfect for bird watching and also for walking the Norfolk Coast Path. Or even if you are planning on getting married! It really is a little gem on the coast.

---
Thank you for reading this newsletter, and if you know anyone who may be interested to receive this, please feel free to forward it on to them.
Best wishes,
Suzy