It's definitely warmer, the beaches are busier, and Norfolk is beginning to come alive with so much to do at this time of year. So in this edition you can read about:

- Sheringham Park and its array of colours
- The Norfolk Beaches Handbook
- Cley Marshes circular walk
- Mid week stays at The Lodge, Old Hunstanton

I can't let May and June pass without pointing you in the direction of Sheringham Park. At this time of year it is absolutely stunning. It's ablaze with colour from the many and varied azaelas and rhododendrons – an absolute must if you're in the area. Take a further look at Sheringham Park here.
---
Norfolk Beaches Handbook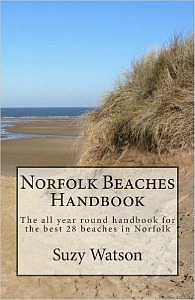 If you're coming to Norfolk for your summer holidays, or even if you just want this as a reference book, you'll want to know which beaches are the perfect ones for you. Look no further than this Norfolk Beaches Handbook which has lots of useful information such as whether the beaches are dog friendly, sandy or shingle, have fun fairs or refreshments and so much more! Read more about the Norfolk Beaches Handbook here.
---
Cley Marshes circular walk
This is a short 3 mile circular walk taking in a bit of the shingle beach at Cley as well as the vast expanse of the Norfolk Wildlife Trust's Cley Marshes reserve. There is an open and free bird hide on the east side of the reserve overlooking the scrapes with plenty of wildlife on view, or you can pay to go into the other hides along the way. You can read more about this Cley circular walk here.
---
Mid week stays at The Lodge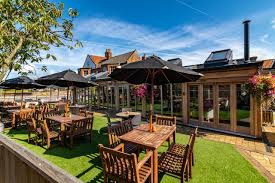 If you don't know The Lodge Inn at Old Hunstanton, it's a lovely relaxed dog friendly pub with rooms. Most of the rooms have been recently refurbished and there are 4 wonderful dog friendly rooms. It's the perfect location to come and take a mid week stay with your dog. And only about a 7 minute walk to a fantastic dog friendly wide open beach! Read more about The Lodge Inn here.
---
Thank you for reading this newsletter, and if you know anyone who may be interested to receive this, please feel free to forward it on to them.
Best wishes,
Suzy