Take your dog on a Norfolk adventure!
I'd like to wish you a very Happy Christmas (I know it's a bit early!) and thank you for your support during the year. It means a lot to me to know that you find these newsletters useful and informative. In this edition you can read about what to do with your dogs, but don't worry if you don't have a dog, there are also other attractions to explore!

- Dad's Army Museum
- Norfolk related books
- A winter walk to blow the cobwebs away
- Incredible dog friendly cottages by Pack Holidays


---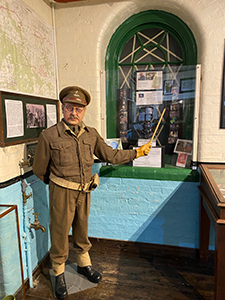 If you're a fan of Dad's Army, this is one museum you might like to put on your list of places to visit in 2023! Run purely by volunteers, it will have you laughing all the way round as you remember sketches from the ridiculously funny TV Series. "You Stupid Boy!" And you don't have to be a fan either, it's a great attraction in the middle of Thetford that is worth visiting.
Click here to read more about the Dad's Army Museum here.
---
Christmas present ideas, Norfolk related books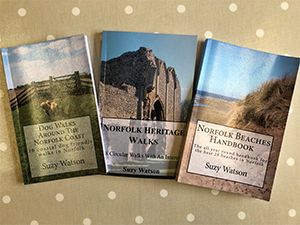 Thinking of a small Christmas present to give someone who loves Norfolk? Here you'll find 3 books that cover Norfolk beaches, walking through some of the heritage sites in Norfolk and taking your dog for some bracing coastal walks! Take a look at some of the books here..
---
This is a wonderful 5 ½ mile circular walk with some incredible views over the coast. It's a walk to blow the cobwebs away that's for sure as there's a slight incline up to the heathland, but once up there, you can visit the ruins of an old WWII radar station and hopefully see some grazing goats! Check out the Salthouse circular walk here.
---
Pack Holidays, Dog Friendly Cottages
Pack Holidays is exactly as it sounds on the tin – you can bring a pack of dogs! At the same time you can have a wonderful holiday in Norfolk in a choice of very dog friendly cottages that are looked after by Pack Holidays, run by a very dog friendly lady called Gail! You'll have a great holiday in one of these cottages. Book your dog friendly holiday for next year right now!
---
Thank you for reading this newsletter, and if you know anyone who may be interested to receive this, please feel free to forward it on to them.
Best wishes,
Suzy