Get Ready For Spring Adventures In Norfolk
If you're a nature lover with a canine companion, there's nothing quite like exploring the great outdoors with your dog by your side. And what better way to experience the beauty of Norfolk than with a walk surrounded by stunning bluebells, amazing beaches or quarried pits turned into lakes? All of these walks and places can also be done without a dog too! Continue reading to find out more.

-Bluebells at Blickling Hall
-Bawsey Pits Circular Walk
-4 best North Norfolk beaches for dogs
-Dawn Holiday Cottage in Hemsby


---
Bluebells at Blickling Hall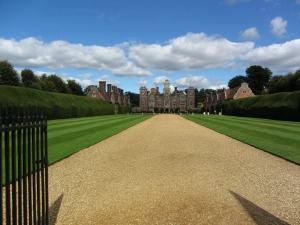 There's something magical about the arrival of spring and the blooming of bluebells. And if you're looking for somewhere beautiful to see these carpets of purple flowers that will shortly be out, there's no better place than Blickling Hall. Nestled in the heart of Norfolk, this stunning National Trust property is renowned for its bluebell displays in the extensive grounds as well as being known for its truly magnificent house. You can read all about Blickling Hall here. .
---
Bawsey Pits Circular Walk
Bawsey Pits circular walk is a 3 or 5 mile trail that takes you through a variety of terrains from peaceful woodlands to open fields and tranquil lakes. Once an active quarry, Bawsey Pits is now a popular nature reserve attracting walkers, cyclists and bird watchers. It's also a place where you can just relax by the water.
Find the map and details of the Bawsey Pits circular walk here.
---
4 best North Norfolk dog beaches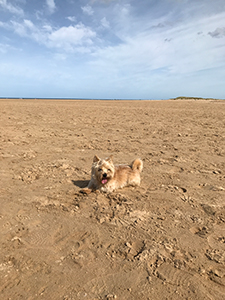 ---
Dawn dog friendly cottage, Hemsby
If you're looking for the perfect getaway spot with your furry friend, then take a look at "Dawn" dog friendly cottage in Hemsby. Hemsby has been in the news recently due to coastal erosion, but it doesn't detract from the fact that this cottage looks straight out onto the valley below and the sea ahead, has an enclosed garden and is on a private road. Take a look at "Dawn" here..
---
Thank you for reading this newsletter, and if you know anyone who may be interested to receive this, please feel free to forward it on to them.
Best wishes,
Suzy