Group Walking Holiday In Cromer
This group walking holiday in Cromer is the ideal solution for your local walking and ramblers group, or also if you're a group of friends wanting to get away and enjoy walking.  
With this package you can explore a different part of the country and landscape, have varied walks, relax amongst your friends and at the same time take a short break in one location organised by us. 
You need look no further than this walking package for a truly memorable short break walking holiday.  
We book the accommodation and have the detailed walks, you just need to bring your boots!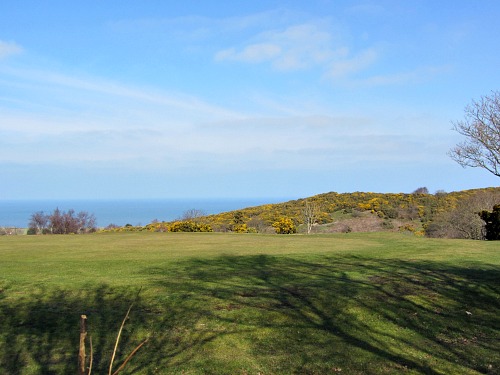 Experience Our Group Walking Holiday Package
You'll all get a chance to walk anything from 3 miles to 15 miles and take in the following:
explore the Victorian seaside towns of Cromer and Sheringham
ride on a steam train and then take a circular or longer walk
walk in historic woodlands or along the Norfolk cliff tops
visit box pews in a local church, see an ancient ice house
meander in a park designed by landscape artist Humprhy Repton
walk up onto heathland with far reaching views 
explore the two local and wonderful National Trust properties and their grounds
have a relaxing stay in the pub overlooking the sea
walk along the promenade and iconic Cromer Pier in the evening after a day's walk
Here's a little example of what you can experience on the group walking holiday in Cromer:
If any of the group are keen on bird watching, then a trip to one of the premiere bird watching sites in the UK is a must.   You'll see all sorts of fascinating birds and wildlife.  This entails a 3 mile circular walk, or if you're feeling very energetic, you can continue for another 9 miles back to Cromer along the coast, or just enjoy a cup of tea and cake in the visitor centre with views stretching over the saltmarshes and water meadows to the sea.
If grand stately homes tickle your fancy, then you can walk, or drive to two of the local National Trust properties and visit the stunning grounds where you'll walk around lakes, venture into historic woodlands full of bluebells (depending on time of year), wander around beautiful formal gardens, and see extraordinary features such as box pews in one of the churches, a mausoleum in the shape of a pyramid and an ancient ice house.  You can then visit the houses too.  Something completely different from your normal walking holiday!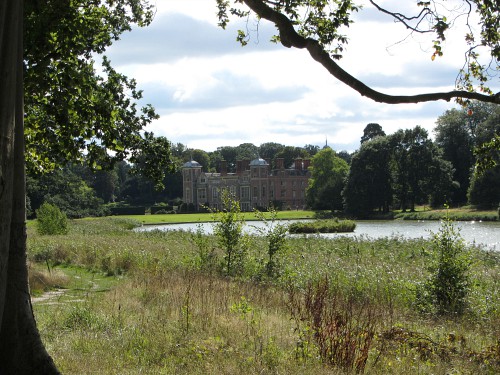 If you prefer the sea air, there's a short walk up onto the heathland, along a wooded disused railway, alongside a golf course and up onto the cliffs overlooking the wonderful North Norfolk coast.   Experience the huge Norfolk skies for yourselves.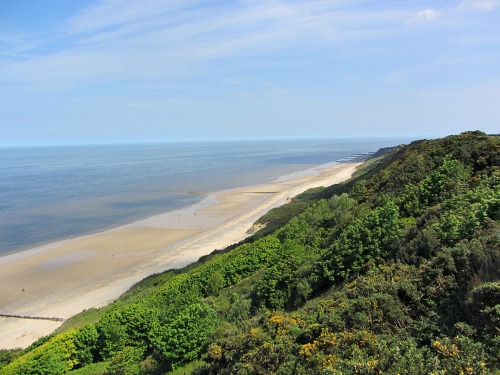 If steam engines excite you, why not take a trip on one, and on the return journey, alight and walk into a National Trust park with grounds designed by Humprhy Repton and enjoy the beautiful vistas.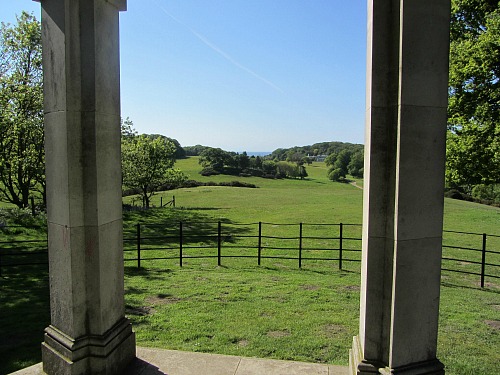 And more…… 
We will happily discuss further walks and your options with you.  
The great thing about these group walking holidays in Cromer is that you don't have to think about a thing.  The walks are already planned out, the guide notes are comprehensive and easy to follow, the landscape is completely different to where you live (nowhere quite like Norfolk!) and all you have to do is enjoy them and spend time relaxing with your friends.
The price for this group walking holiday is £250 per person. 
What's included in the group walking holiday package

This particular package is based on
3 nights bed and breakfast in Cromer 
choice of differing walks, any of which can be taken during your stay. They range from a short 3 mile circular walk to a 15 mile walk along a stretch of the Norfolk Coast Path, so suitability for all level of walkers is taken into consideration with this group walking holiday in Cromer
detailed walking guides of each walk are included in the package along with OS maps giving you time to consider your options and to chat with your fellow friends and ramblers before you leave for your holiday

details of places to eat in the evening, including in the pub where you are staying, will be attached to your pack.

We leave it entirely up to you and your group to choose which walks you want to do.  There's absolutely no pressure on anyone to do a walk they don't want to do as you'll just discuss amongst yourselves.  And what you'll find is that your group will break down into smaller groups according to who feels they want to walk where.
Explore Norfolk UK don't offer a guide for these walks because most rambling groups have walk leaders, and it's your leaders who will be able to lead these walks competently.  If you're a group of friends, the maps and notes are very detailed, there will be no problem walking these yourselves.
The price for this group walking holiday in Cromer is just £380 per person.  
Group Walking Holiday in Cromer

Let us organise this short break for you and all you need to do is chat amongst yourselves which walks you all want to do, and enjoy the break.  
Come and experience the huge skies of the North Norfolk Coast with this 3 night stay in Cromer.  
If you can read, and you can walk, that's all you need to do, let us do the rest!
For more details and enquiries for this walk, please just call us on 07765 668188 or email us at suzy@explorenorfolkuk.co.uk and we can discuss the package that suits your particular walking group.
We can also organise walks for a group of friends that can take in the Peddars Way and/or Norfolk Coast Path with any of our Norfolk Walking Holidays, but this particular walk is based in Cromer.