Spring is here at last. The hedgerows are beginning to bloom and the leaves are coming out on the trees, and I don't know about you, but I love this time of year.
In this April edition you can read about:

*Hunstanton Dog Show in May
*Bluebells at Foxley Wood
*Private upcoming gardens to visit
*Holiday homes with a sea view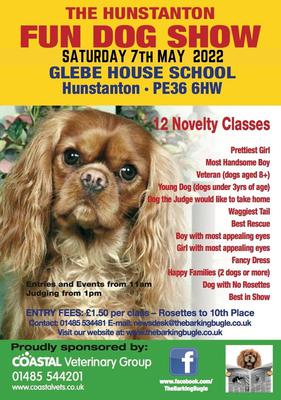 Well this looks like fun so I thought I'd mention it! Who doesn't think they have the prettiest girl and most handsome boy as their beloved pet?!! There's lots of excitement with the Have-a-go Flyball, fastest recall competition, doggy dancing display, as well as lots of trade stands – a great day out.
You can find out more about the Dog Show and other Norfolk events here.
---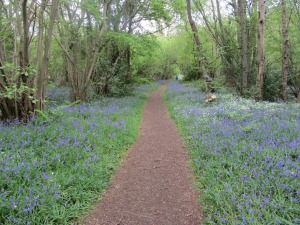 Every Spring I bring this ancient woodland to your attention because it really is an incredible site to visit during the next few months. You'll be staggered by this carpet of purple, they just go on for as far as the eye can see. There's also a lovely short circular walk that you can take to see them. Check out Foxley Wood Bluebells here .
---
Private Norfolk Gardens To Visit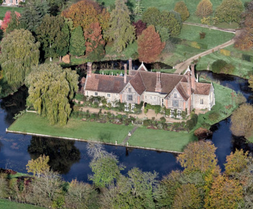 Every year a small number of private houses open up in support of St John Ambulance to show off their fantastic gardens. This is an opportunity to see some wonderful gardens that aren't usually open to the public. Find out which gardens you can visit here .
---
"Dawn" and "Eve" Holiday Homes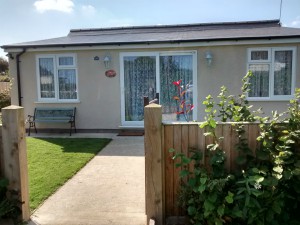 If you're looking for a 2 bedroom dog friendly accommodation that has sea views (surprisingly quite rare in Norfolk) on the east coast of Norfolk, close to one of the Broads, then you have two options with these 2 properties called Dawn and Eve. Find out about Dawn and Eve here.
---
Thank you for reading this newsletter, and if you know anyone who may be interested to receive this, please feel free to forward it on to them.
Best wishes,
Suzy